Entertainment
Inside The Contrioversial Relationship Of Jack White And His Ex-Wife
Jack White's controversial relationship with his ex-wife, sparked several questions about his personal life including questions regarding his girlfriend.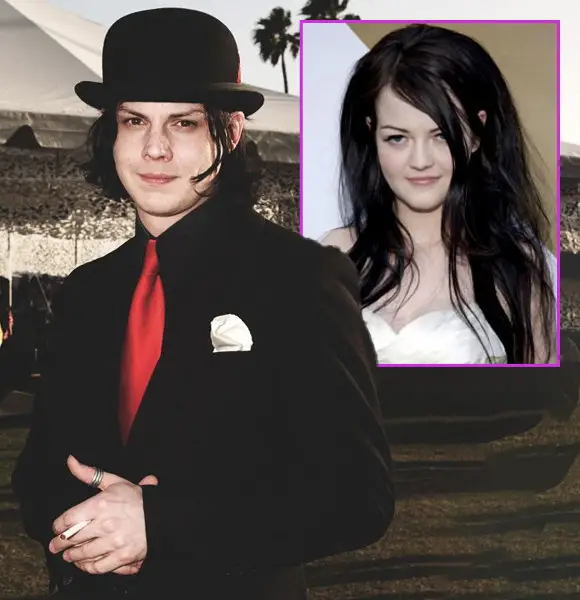 Jack White's song Seven nation Army marks era-defining music that dominated the radio playlist and even echoed on the football stadiums as the FIFA World Cup anthem for 2018.
Along with the popularity of his song, garnering him an impressive net worth, his somewhat controversial relationship with his former wife and band member, Meg White, also amassed massive attention.
As weird as it may sound, the couple who were married once later called themselves siblings.
Jack White's Bizarre Relationship With His Ex-Wife
Jack and Meg first came to attention as the duo musicians for the band White Stripes after their groundbreaking single Seven Nation Army came out in 2003.
Not to mention, they had reached a certain level of success with their previous songs, but their popularity is mostly the result of their massive hit Seven Nation Army.
While they were beginning to enter the strange yet desirable world of fame, several acclaimed magazines introduced the duo as siblings. Given their surnames, it seemed quite reasonable, with the least questions raised about their relationship.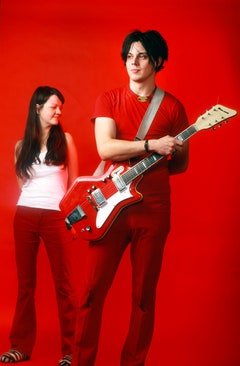 Jack and Meg White posing for their band portrait ( Source: The New Yorker)
But, the table turned when their past relationship as husband and wife surfaced, giving rise to their scandal, which even outgrew their success for a while.
However, it's unclear when exactly Jack and Meg portrayed themselves as siblings publicly. But the fact that they were unbothered from correcting their relationship tag as brother-sister, as mentioned in big magazines, clears the air that they were okay with being called so.
Later, when the rumor of their falsehood surfaced, the stir was bigger than expected, and that is when their history came to light.
Jack and his former wife tied the knot on September 21, 1996, and split on March 24, 2000. Despite their breakup, they kept their band intact, adapting to their newfound relationship as bandmates.
Their scandalous relationship began pressing them hard, with several media outlets approaching them to clarify the rumor. On that note, while talking to the Rolling Stones in 2015, the singer spilled some tea on why he lied about his relationship with Meg.
When asked about the brother-sister thing, Jack responded,
When you see a band that is two pieces, husband and wife, boyfriend and girlfriend, you think. "Oh, I see . . ." When they're brother and sister, you go, "Oh, that's interesting." You care more about the music, not the relationship — whether they're trying to save their relationship by being in a band.
He justified the controversy, saying that nobody would have paid as much heed to their music if they had come forth as a couple from the start.
While the duo gave the world a few more hits but none like Seven Nation Army, the band collapsed in 2011, but their relationship controversy still comes up repeatedly.
Jack's Relationship Update
After Jack's divorce from Meg, his first publicly known relationship happened to be with the actress Renee Zellweger whom he met during the shooting of Cold Mountain. But, the relationship, sparked in 2003, came to an end a year later.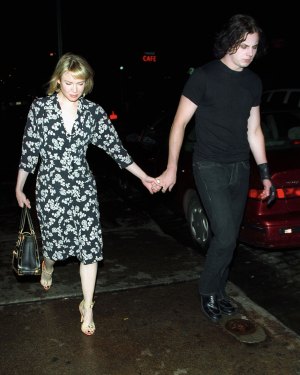 Jack White, spotted walking together with Renee Zellweger (Source: Us Magazine)
Soon after, Jack's dating rumor with British model Karen Elson came to light in 2005. Jack and the model met for the first time when Karen appeared on a music video for Jack's 2005 released song, Blue Orchid.
Jack and his rumored girlfriend became an item after the two married the same year. Welcoming their kids, Scarlett Teresa in 2006 and Henry Lee in 2007, they expanded their family, but only to end up with divorce in 2013. 
Since his second failed marriage, the White Stripes singer's love life has remained out of the radar, hinting he might not be romantically involved as of now.
White's Startling Net Worth
No matter how shaky his love life has been, music has given White the stardom many can only wish for.
Jack, whose persona goes as 'eccentric' in the music industry, began his endeavor in music since he was 19 when he first landed a gig as a drummer for the band Goober & the Peas.
With a humble beginning, Jack, who stands at the height of six feet, later released six albums under the band the White Stripes, which garnered him a spectacular net worth of 50 million dollars as Celebrity Net Worth reports.