Celebs
"I am Not Gay & I am Attracted To Girls" Says Jackson Mahomes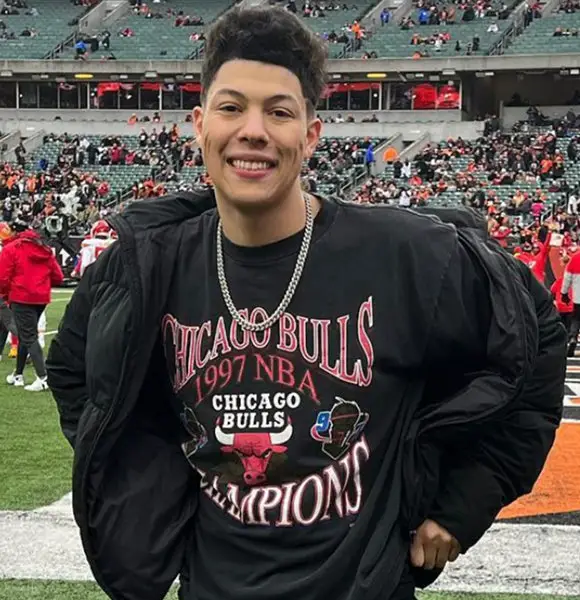 Brother of famous American football quarterback Patrick Mahomes, Jackson Mahomes is a fairly popular social media figure. 
Jackson has recently been wrapped up in yet another controversy as a small business account called him out on TikTok for his alleged actions. 
Mahomes, a popular for his Tiktok dancer, has also been speculated to be gay.
However, this speculation has over the years gone out to be a form of harassment for him as a very disturbing and unsettling encounter took place on an NFL game in Denver during January. 
Is Jackson Mahomes Gay?
First things first, he is not gay. He is straight in real life and has made a video on YouTube addressing that he was not gay.
Jackson, pretty well known for being the brother of NFL player Patrick Mahomes, had to go through a harsh situation at an NFL game.
While attending his brother's football game, an unfortunate and disturbing incident occurred when he was called homophobic slurs by a bystander in the stands. 
As per Out, "The use of the slur, a combination of the Mahomes name with a derogatory variation of the word homosexual, did not warrant a response from Jackson."
The unwanted and uncalled-for words that the person used were anti-gay slurs. 
The man started screaming the anti-gay slur at Jackson while he was taking pictures of his brother's fiance, Brittany, on the sideline. 
However, the NFL athlete's brother did not respond to the derogatory behavior of the man, but his to-be-sister-in-law expressed her disappointment saying, "How rude!"
Moreover, the man himself captured the entire incident. 
Also Read: Is Beauty and the Beast Star Josh Gad Gay?
So to be clear, Jackson is not gay, but recently, he has been receiving lots of hate comments and seemingly homophobic comments on his social media.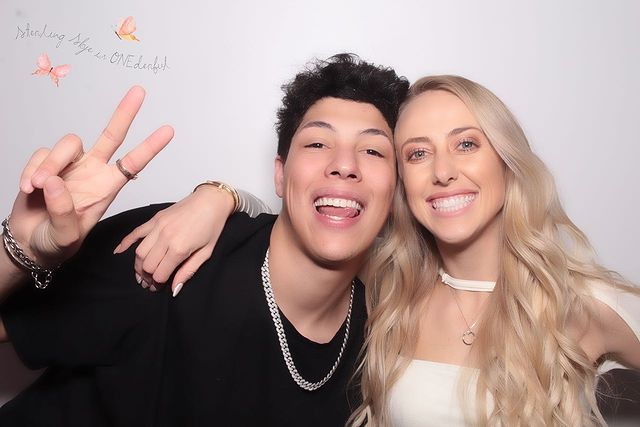 Jackson Mahomes and His Friend For Her Birthday Party (Source Instagram)
Mahomes has had a continual appearance on the news outlets for controversial news surrounding him, and it has only grown over the past few months.
So, while it is not very hard to understand the resentment people hold for him, it is also never okay to subject someone to online bullying and harassment and use homophobic slurs. 
As discussed earlier, Mahomes posted a Youtube video addressing that he was not gay, and he also talked about some of his insecurities and why people think he is not straight. 
As Hard As It Can Get 
In a video titled "Who is Jackson Mahomes? My first YouTube Video!" he sits down and introduces himself to his followers and fans. 
The video starts with him answering fan questions and gradually comes down to him talking about his insecurity regarding his voice. 
He then reveals how his biggest insecurity is his voice. He says, "I do not like to do much on-camera stuff..... because I hate hearing my voice."
He addressed his gay rumor and how he gets so much "hate" and "judgment" from his voice. 
Everyone automatically assumes as soon as I start talking like are you gay?.. why does he talk like this? and it really bothers me and its just really hard for me.
He further said on the video. Successively, he also addressed rumors regarding his sexuality and said, 
I am not gay and I am attracted to girls
In the same video, he also proceeded to reveal that he and his brother's fiance (Brittany) were very close and that they do "everything together."
The social media star finally reveals that even though the "hate" hurts him so much, he cherishes all the good memories and good people and always looks at the positive side.