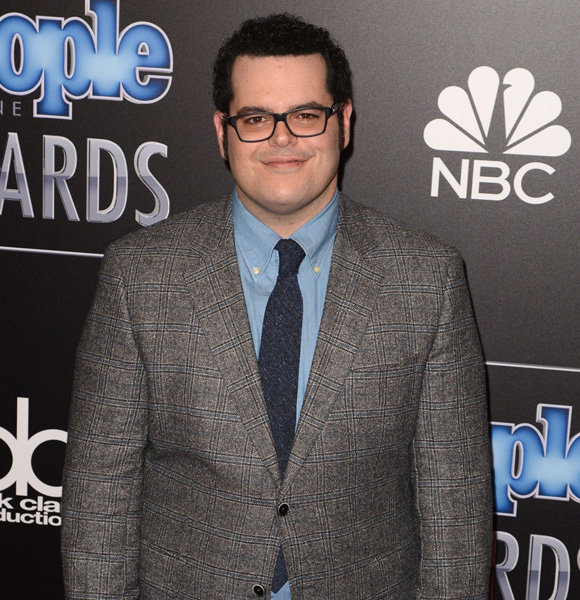 Well, who doesn't know Olaf from 'Frozen.' For the masses who don't, our well-celebrated personality, Josh Gad, is the voice of Olaf. Josh is one prolific actor, but his voice gave a new life to the 'Frozen' franchise, and we are glad he was the choice for the job. 
While his professional achievements span much farther, we are here to discuss a thing in his life that sparked quite a fire, leading people to wonder, 'Is Josh gad gay?' 
So Is Josh Gad Gay?
Well, we might have a straight answer to his sexuality speculation. No!
Josh is not gay as he lives a full-on merry life alongside his wife and shares a happy married life.
So, how did this whole rumor spark?
It all happened when he played the role of a gay character named LeFeo in 2017, in 'Harry Potter' fame, Emma Watson led movie, 'Beauty and the Beast.' 
More on: Chord Overstreet Steps Out With New Girlfriend Emma Watson - Secretly Dating!
The film undoubtedly was the biggest and garnered love through and through, but one aspect seemed to upset many. 
Unfortunately, Gad was the center of all the distress, if we may say so. Gad's character was the first openly gay character in a Disney movie, which seemed to go against many.
One particular theater in Alabama refused to show the film because of his portrayal. But all was not lost as 'Beauty and the Beast' went on to open in 4000 theatres nationwide, and it seemed to be quite loved by people (we sure did). 
Gad's character received much love from everywhere, and the storytelling was much rather appreciated. 
"There is so much fear out there of that which we don't understand, that which we don't know," Gad told before the movie was released. 
The movie showed a very subtle romance between the two men where LeFou dances with another man.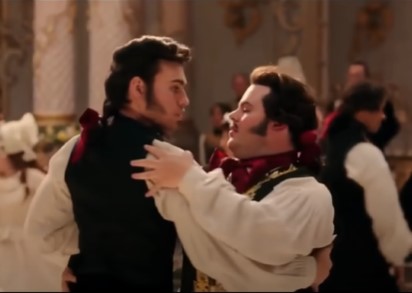 Josh Gad Portraying Gay Character Dancing with another Male Character (Source Snapshot from Youtube)
Might Interest You: Jake Manley Dating Life With Girlfriend, Also Movies & TV Shows
It was also Gad's idea to represent a gay character in the film, an idea that he apparently fought for, which he shared on Radio Andy with Andy Cohen. 
"It was my pitch; that's how I really wanted the movie to end... "I was so amazed they let us do it," he said of the dance scene.
He has also spoken on the controversy that it stirred. 
I was so amazed they let us do it. That became such a controversial thing, apparently, even though it was only three seconds of screen time... We never put a spotlight on it. We never meant to put a spotlight on it. It became a conflated, weird controversy.
Now, God will again very soon be the center of attention, only this time he will play a major part in the 'Beauty and the Beast' prequel titled 'Little Town,' which will air on the Disney+ streaming platform. 
The series will star 'Beauty and the Beast' fame along with Luke Evans, who will play the character Gaston. Talking about the new venture recently in 2022, he said, 
 We're still planning on shooting this spring and the scripts are incredible, the music is unbelievable, all-new songs by Alan Menken, we're casting now.
According to Out Magazine, the series will surround the friendship of LeFou and Gaston. He further spilled some beans about how the film will emphasize the sexuality of his character. On that note he said, 
You're going to have to tune in when this show airs to see what we're working up, but in the process of working on it, we're asking ourselves every relevant question about these characters and endeavoring to do right by them and by this world.
Time will tell how the movie will shape his character further, but it already does seem to excite many. 
With all said and done, once again- Gad is straight. And, he lives a happy married life with his wife Ida Darvish and his two beautiful daughters, Ava Gad and Isabella Gad.