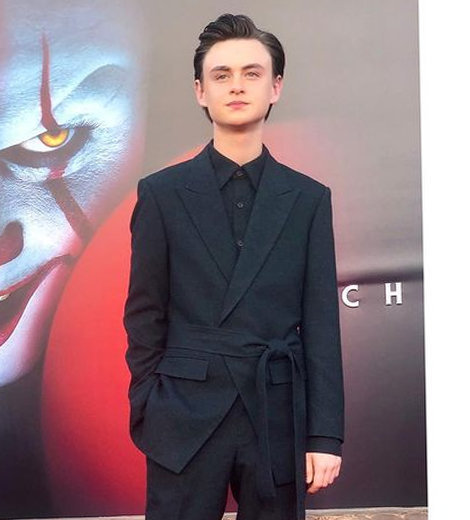 Exceptionally talented Jaeden Martell has created quite a buzz in the online portal with the sheer brilliance that shines through his art in acting.
As it happens with many actors in the industry, the fame subjects them to have very little space when it comes to secrets, and likewise, for Martell, people have a certain curiosity to know if he has a girlfriend or not.
Notably known for his role in the famous movie, 'IT,' it won't be a lie to point out that among the hefty masses that are charmed by his acting, there are many those arrested from his charming looks.
Jaeden Martell's Girlfriend
In Jaeden's case, the topic of him having a girlfriend is a tricky one as he is just 18 years of age. So, it does get awkward to point out his love life, especially when he himself is so young.
But hey! might as well give what you are here for!
Although the information related to his personal life is scarce without delving much into stuff, Martell might have had a girlfriend in his life.
The handsome, 'IT' actor was once rumored of dating Maddie Ziegler, who is 19 years of age as of 2021. But this scenario cuts itself off from the picture as Ziegler now has a boyfriend named Eddie Benjamin.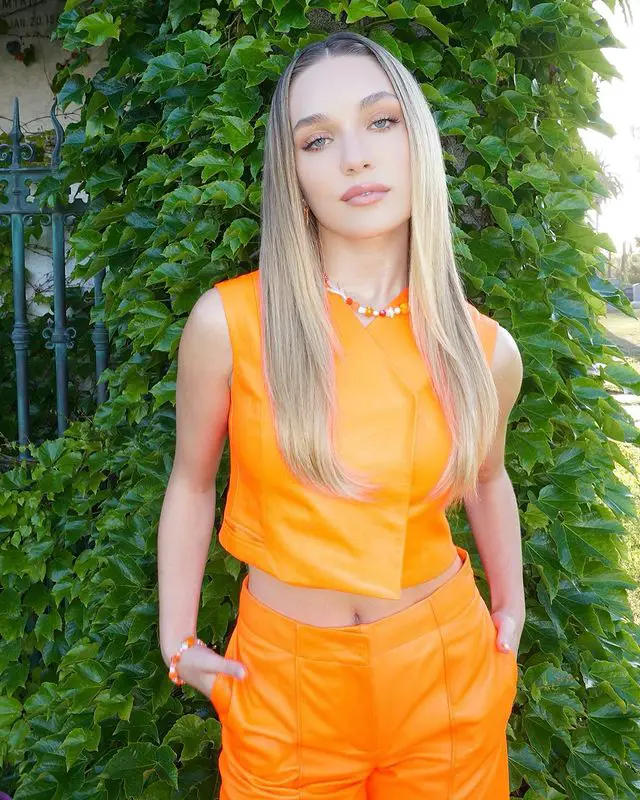 Jaeden Martell's Supposed Girlfriend (Source Instagram)
So there is no concrete evidence of him having a girlfriend in his life or even having an ex-girlfriend. Martell, as much as he garners curiosity towards his love life with a girlfriend, is also at times subjected to gay rumors. 
As he himself has not come forward stating anything regarding his sexuality (not that it matters), there is a mass of people that has speculated something between him and Jack Dylan Grazer, his co-star from 'IT' as Jack is bisexual.
Also Read:Â Jack Dylan Grazer Dating Life, Comes Out As Bisexual; More On His Height, Career And Age
But once again, apart from some fan pages dedicated to the two and some edits made of the two friends, there is no evidence of him being gay.
Martell's personal life might be of focus, but the 'Knives Out' actor seemingly has a lot on his list to check on his professional front before making time for his personal life. 
After all, the world never gets enough of this young talent's brilliance on screen. So to answer the most anticipated question 'is Jaeden Martell single?', we still think he is single as of 2021, but there shall be no confirmations to his gay rumors as it is not up to us to decide, and neither do the rumors have any base to it. 
Straying away from the 18-year-olds love life, let's touch on to his family life that seems to be somewhat rocky. 
Jaeden Martell's Family
Born on January 4, 2003, to father Wes Lieberher, who is an LA-based chef, and Angela Teresa Martell, Jaden grew up in South Philadelphia.
As many might be aware, he was initially credited in roles by his family name, Lieberher. However, since 2019 he has legally changed to 'Martell,' his mother's maiden name.
While the reason for this might be unusual, it is not incomprehensible, given his social media now consist of only his mother and none of his father. 
His mother and father both have their own Instagram account, and his father's Instagram account mostly features pictures of his father with his half-siblings (father's side). 
On the other hand, going through a recent picture on his mother's Instagram, Jaeden can be seen hanging out with his mother during Christmas.
His mother, while holding a dog, posed in front of their Christmas tree alongside him and wrote, 
"Earl's first Christmas. Happiest holidays to you all! "
Life seems to be really fun for the mother-son duo as they seem to go to places together, and Martell, too, loves to spend time with his dear mother.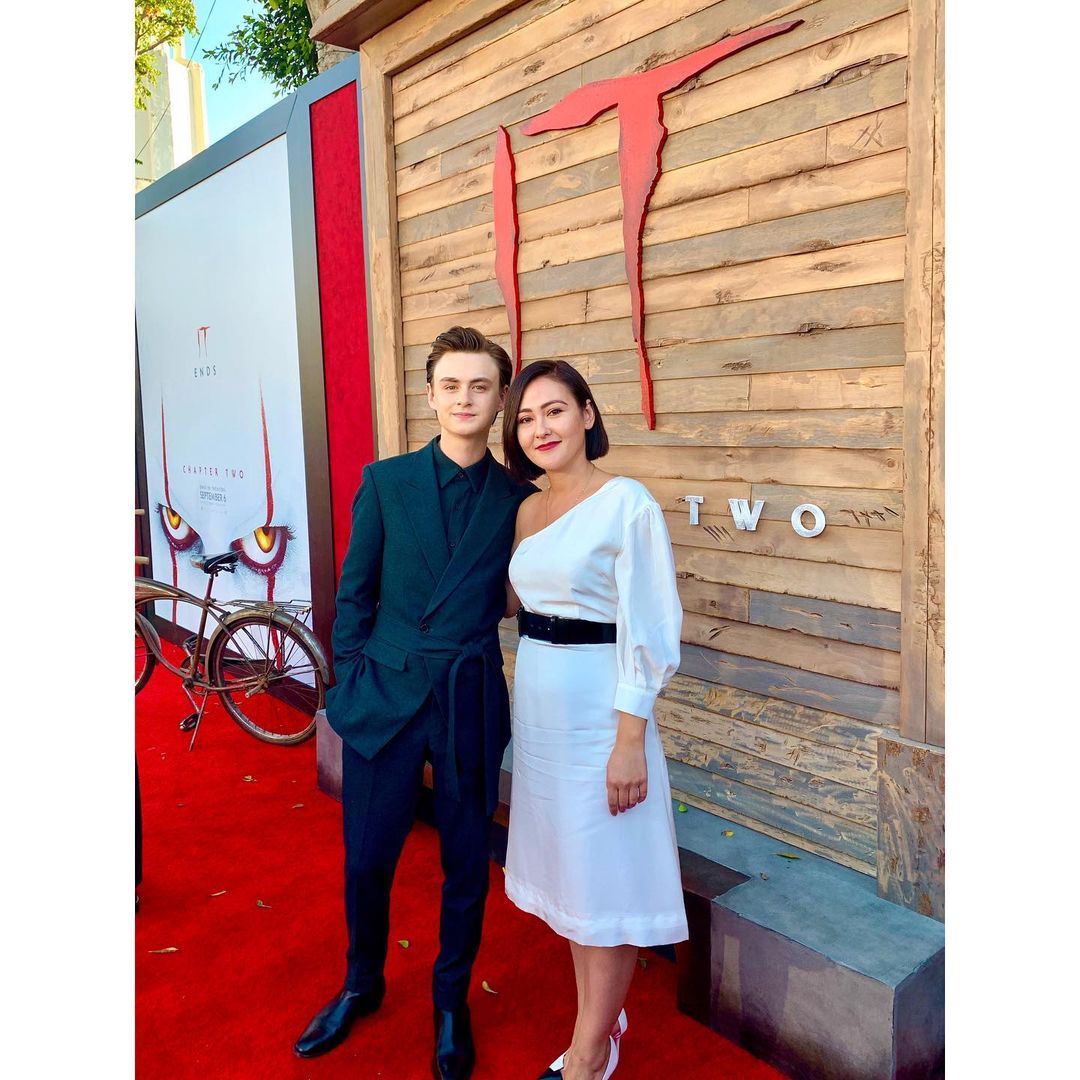 Jaeden Martell With His Mother (Source - Instagram)
His mother's gram is filled with pictures of the two, and well, it is one good sight to see. Comparatively, Jaeden seems to be much closer with his mom than his dad, and as there is not much insight on their personal family affairs, we too would feel to not dive much into it. 
Moreover, one thing is pretty clear that Jaeden lives quite a happy life focusing on his career and working towards much bigger projects all alongside being extremely close to his mother and enjoying life with her.