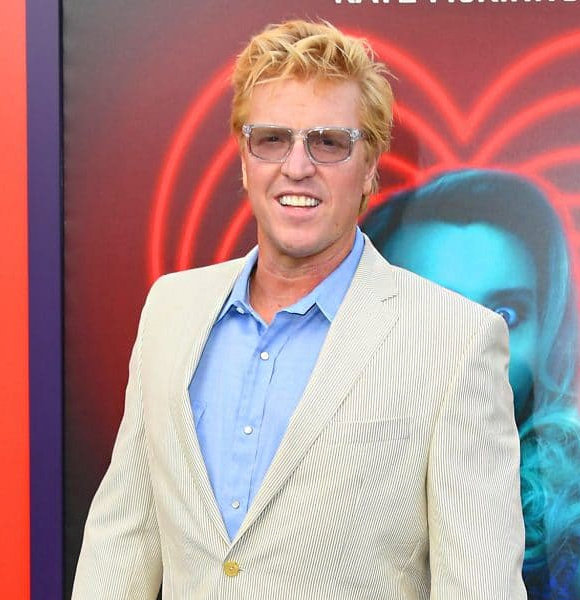 Many know Jake Busey from his role as a serial killer in 'The Frighteners.' His roles in series such as 'From Dusk till Dawn' have been widely loved, resulting in significant fame. 
At just the age of 7, he entered the industry, and now at the age of 50, he is still active and working; talk about determination. 
His long-running career and sheer talent have led him to amass a net worth that peaks to the six-figure range, and honestly, all of it is worth it. 
Jake Busey's Net Worth
Busey was born in 1971, and by the time it was 1976, he already had a movie credit to his name.
He debuted in 'Straight Time' in the role of Henry Darin at the age of seven. And there flourished his love for acting and lifetime of commitment.
He is the son of actor Gary Busey, and his mother was Judy Helkenberg. Busey spent his childhood around the sets as his father used to work in movies. 
So, it is totally understandable where he got his love for acting. He took on his childhood hobby and made a career that has given him quite a hefty net worth. 
Busey entered the industry at such a young age, and his career graph has gradually evolved. From playing minor parts in projects to starring in movies and series such as 'The Predator,' 'Agents of S.H.I.E.L.D.,' 'Stranger Things,' and 'Swamp Thing,' his career has gone from strength to strength. 
He has experienced significant heights in his career, and it is truly impressive how long he has committed to his craft. 
It shows the pure love and sheer determination he has towards acting. Jake has been featured in some high-grossing movies, generously adding to his net worth. 
As reported by Celebrity Net Worth, his net worth is $500 thousand, and looking at his career, there is still more to be added to his existing net worth. 
More on Another Swamp Thing Actor: All on Jason Davis's Family, Parents & More
However, life hasn't always been amazing for Busey. As it cannot always be sunshine and rainbows, Busey has his experience of storms in his life. 
In an interview with Access, he shared how life was tough for him during 2010 when he booked very few acting gigs and lived from "paycheck to paycheck." All his hard-earned net worth gradually vanished, making his survival even tougher.
To add to his already tough life, his house burned down, and he had to live in his car. But all was not in vain. During the troubling time, someone let him stay in their home. It was Autumn Rosalia Busey. 
Yes, you read the last name right, Busey. 
Destiny Played Its Part
Jake Busey experienced the height of success, but he also encountered a significant fall. But one person that put their hand forward and helped him get back on his feet is Autumn. 
Here is where the story gets interesting. He and Autumn parted ways after being together in their 20's. However, during the lows in his life, she was the person that gave him a home to stay in.
Eventually, the love sparked again, and the two renewed their engagement. And what do we know, they have a beautiful daughter now and happy life.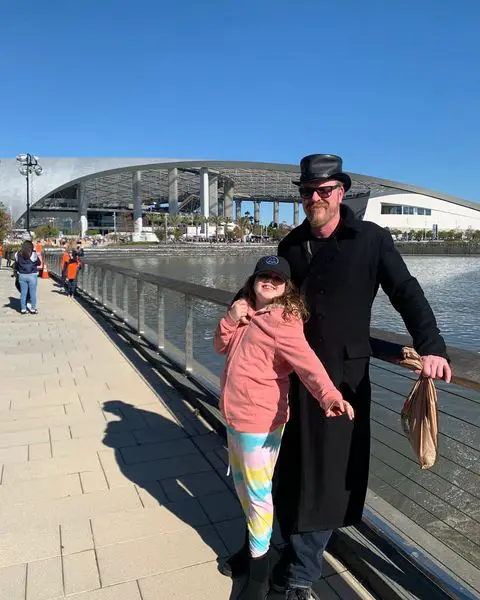 Jake Busey Posts a Picture Alongside his Daughter (Source Instagram)
He might have lost a house, a speed boat, an airplane, and his impressive net worth dropped to the bare minimum during his lowest time, but he found something even greater, a love of a lifetime and a family to rely on.
Life now is extremely amazing for Jake Busey and, not to forget, extremely rewarding. Having been in the industry since a very young age, his craft has only gotten better, and even at the age of 50, he gives a lot of young generation actors a run for their money.