Entertainment
James Corden's Struggle with His New Teeth on the Set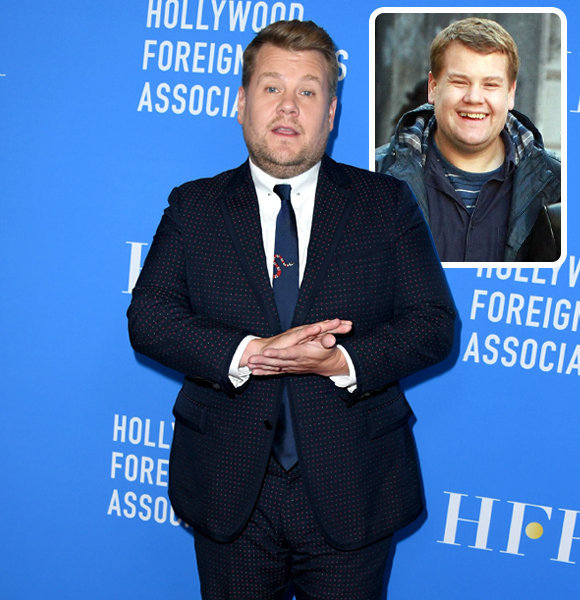 'The Late Late Show' host James Corden is everywhere, from television to movies. It has been an ongoing joke for a while now on how and why James is everywhere. 
The television personality is just outstanding with his comic timing and is very joyful, which is why people love seeing him everywhere. 
An acclaimed talk show host Corden had worked in front of the cameras much before being a talk show host since 2015. 
People have specualted for him to have made changes to his appearance over the years. So let's talk about Corden if he has made any changes to his teeth or face. 
James Corden's Teeth
He hosts the show 'The Late Late Show with James Corden' and has gained wide notoriety with his talk show, with guests like Kendall Jenner, Harry Styles, Prince Harry, Michelle Obama, and many more. 
Over the years, people have seen Corden change. His appearance is different now; his fame has quadrupled since he started, and he has just been a widely known face altogether. 
We would much rather talk about many other interesting aspects of Corden, how his career started, and how he transitioned from an actor to a talk show host, but it seems like many are more intrigued by his teeth. 
So to make the matter clear, James has never done anything to his teeth.
Yes, as per an article in Daily Mail from back in 2012, it did discuss how Corden struggled with teeth; that was a prop as he was filming the biopic of Paul Potts, the star of 'Britain's Got Talent.' 
The actor at the time was struggling with the prop teeth, one that he had to put to make him resemble Potts.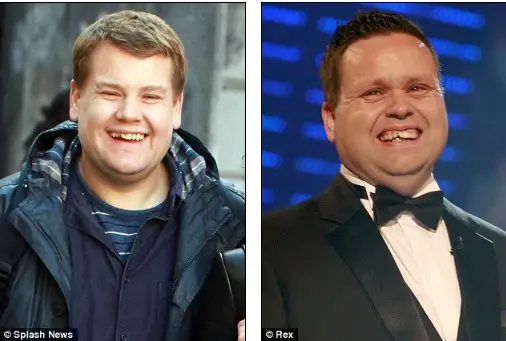 James Corden on His Props For His Movie Role (Source Daily Mail)
The prop was very hard to maintain, especially while kissing, and it was a struggle for Corden; however, he managed to pull it off on the screens. 
The producers had to make the prop as realistic as possible to replicate James as Potts, and the resemblance truly was uncanny. 
James has never really had a drastic change in his appearance, implying that he has not gone under the needles. 
Know More: Mark Wahlberg Gets All His Tattoos Removed - Here's Why
The before and after comparison of James still remains the same, and this humorous personality might just have a fitting reply to anyone who speculates that he has undergone surgery. 
Back in 2015, Corden talked about his thought on surgery. It was a very plain and simple reply, but it was hilarious. 
Answering if he would go down the surgery road, he said, "No, I'd never had anything done. You really can't polish a turd."
As humorous as that is, James is one charming man, and he doesn't really have to compare himself like that. 
In the middle of the pandemic, Corden underwent a minor eye surgery back in April of 2020.
For all its worth, knowing details like these is still important.
Who knows, maybe you will randomly be asked about James Corden and his teeth someday. So it is never wrong to be prepared!