Entertainment
Inside James Phelps's Sneaky Love Life and Marriage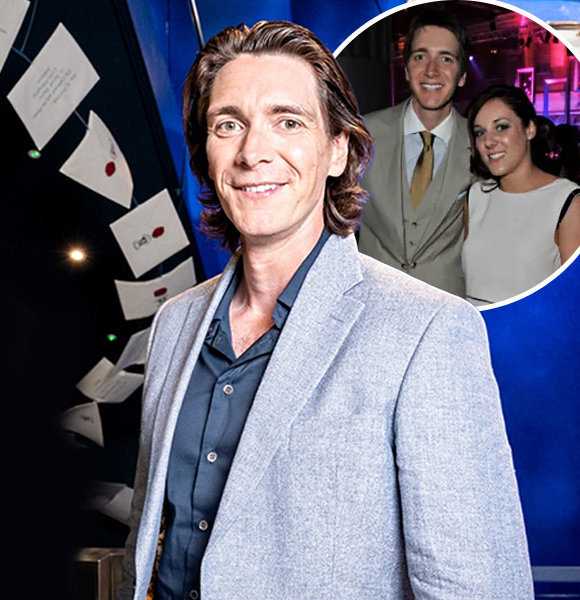 James Phelps made his breakthrough appearance in the 'Harry Potter' movie series as the much-loved Fred Weasley, and he has stayed inside every Potterhead's heart ever since.
As a decade has passed after the last movie from the 'Harry Potter' franchise, fans are eager to know what the stars are up to these days. So is James Phelps married now residing a happy life with his wife, or is he still single?
Who Is James Phelps's Wife? 
Of course, James will always remain as mischievous Fred Weasley for every 'Harry Potter' fan. So it might be hard to digest, but he isn't a trouble-causing teenager anymore.
Everyone's favorite, Fred Weasley, is all grown up now and has settled down with a fine woman. Indeed, James is married to his wife, Annika Ostle.
James and Annika tied the knot in 2016. The two have been living a surprisingly low-key life after their marriage, considering that James is super active on his social media.
Phelps loves to share pictures of his travels, adventures, hobbies, and work projects on his Instagram. But his wife has not yet made it to the feed yet.
We're guessing it's regarding privacy issues for Annika. Being someone close to a public figure can be overwhelming, especially since fans want to know all about it.
So we're guessing James's wife has chosen a life away from the limelight.
However, she has made a few public appearances together with James.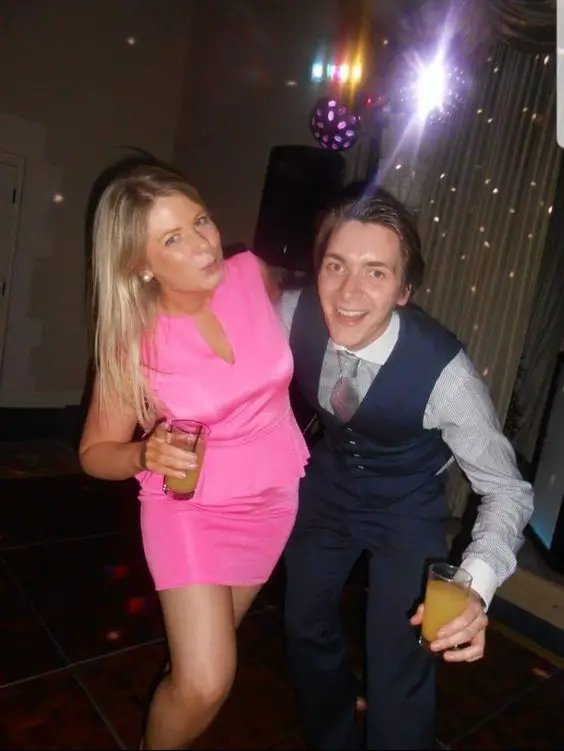 James Phelps and His Wife, Annika Ostle (Source: Pinterest)
Moreover, another one of the Weasley twins, Oliver Phelps, is also hitched! He married Katy Humpage in 2015, and they also have a child together.
All seems well in both Phelps households as rumors about a rift are at bay.
The two brothers are still in love with the magical world of' Harry Potter' as much as we are, and they love to share moments on sets or with each other and other crewmates.
Apart from pictures of him traveling, James also loves to share photos of something else that is close to his heart.
You might like: Mayim Bialik Has Prader-Willi Syndrome? Whats the Truth?
And it's his adorable dog, Tonto. From workouts and adventures to holidays and leisure time, James has his pup beside him at all times.
Moreover, fans might be happy to know that the twin brothers still have a close bond with each other.
The Weasley brothers are one of the most iconic pairs of twins in the industry. Their performance in the movies has been unforgettable, especially after Fred's heartbreaking death.
Now, after ten years, the brothers are still working together, but it's not for a prank on Hogwarts professors.
Instead, James and Oliver have found a new common ground in the form of traveling. They usually collaborate on different projects, and they host a podcast show together called 'Normal not Normal.'
Other than that, James has starred in a few movies like 'Silent Witness,' and 'Last Night In Soho,' and has delved into direction and production.
Details about his marital life and wife still remain in the shadows, but we wish nothing but smiles and love for the Phelps family.