Jamies Yuccas was a married woman once but despite her failed marriage she remained open to new possibilities & her Twitter clearly suggests that as well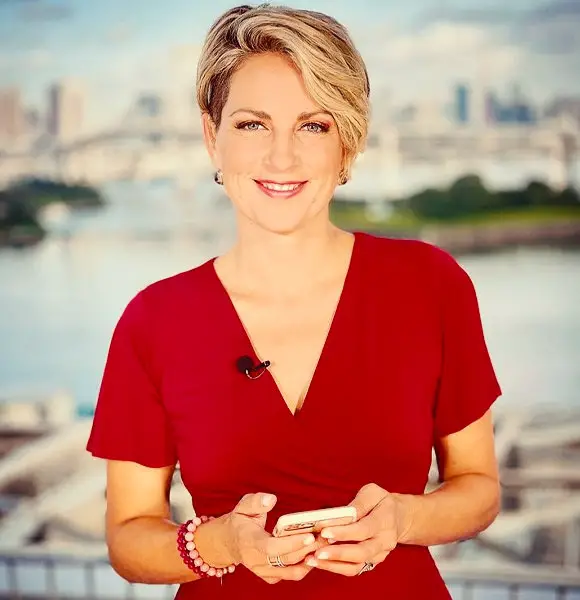 CBS News correspondent Jamie Yuccas gave love another chance after splitting up with her partner of 10 years. 
Did Love Find Its Way Again?
"My boyfriend, Bobby!"  tweeted the CBS correspondent in 2017, with a bright red heart that confirmed she was in fact in a relationship.

Jamie Yuccas Mentioning Her Boyfriend Bobby (Source-  Twitter)
Her partner, Bobby Maslar, is an airline pilot. The now-deleted pictures from Yuccas Instagram contained a picture of her and Bobby when they went on a vacation together in January 2018.
Jamie captioned the picture as- 
"Thank you for your love, Bobby Maslar! You always show up and stay by my side, even in the toughest of times. I appreciate all you do very much!"
To which her boyfriend replied, 
"From the moment you walked on that jet, and our eyes met, my life was forever changed. I am grateful for your love. Happy Valentine's Day!"
How cute! But what looked like a relationship of a lifetime now seems to have ended. 'Now-deleted Pictures,' ring a bell?
Yuccas has deleted all the traces of the pilot from her timeline. This might not confirm their breakup as there is a possibility the two decided to keep their personal life low-key. However, it does make people speculate about their breakup. 
Sadly, this is not the first time love turned a blind eye to the Emmy Award-winning journalist. 
Fellow Emmy Winner: Jenny Milkowski Married Status At Age 34! Husband Talks Now & Then Has Fans Confused
Failed Love Life 
Yuccas was a married woman once. She was married to John Sheehan. The then-husband-wife tied the knot in 2007. 
John is an NYC sales representative for Starkey Hearing. The two stayed together for a decade and parted ways in 2017 due to irreconcilable differences.
The now-divorced couples surely were happy with each other while the marriage lasted.
In late 2014, when a Twitter user asked Jamie if John was her husband, the news correspondent lost no time in claiming her husband. 

John also used to let the presence of his wife known among his Twitter followers.
In July 2015, John shared a beautiful picture with his then-wife while cladding her by the waist. The event was the Starkey Hearing Foundation event, where the ex-pair looked simply alluring in all-black.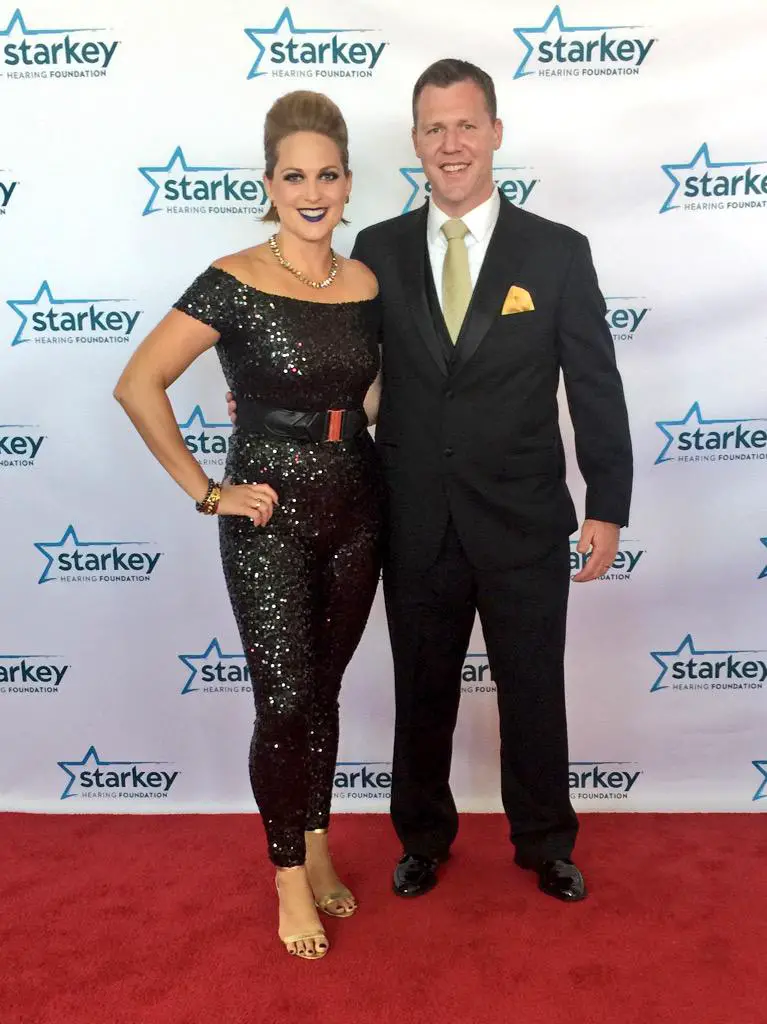 Jamie Yuccas With Her Ex-Husband (Souce Twitter)
Although the LA-based CBS news representative might not have a special someone in her life now, her family is never short on showering her with the love she deserves. 
Another CBS Reporter: CBS News Reporter, Morley Safer, Married to Jane Fearer, Loves His Wife As Much As He Loved Her 48 Years Ago
Family Matters The Most
Jamie's life is surrounded by two very important people in her life. Her mother and her brother. She often shares pictures with them and always shares the brightest smiles ever with them. 
She is very close to her brother and also has a step-brother. 
"I love this kid. And I'm so proud of him! "
Jamie shared a picture with her wonderful mother and brother during his graduation.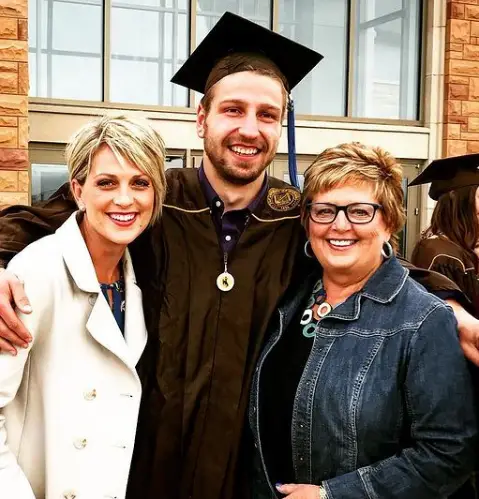 Jamie Yuccas With Her Brother And Mother (Source- Instagram)
She regards them as the most important people in her life. Yuccas also shared how grateful she is to have her mother and brother in her life during covid. 
A successful career, a happy family, what else do one need? 
Well, Jamie, age 39, has another special someone that she misses dearly, her dad, whom she misses dearly. 
She shared a picture hugging her father on her Instagram and captioned it as, 
"Missing you."
Well, one thing we know, Mr. Yuccas is extremely proud of his daughter and is always looking out for her. 
Yuccas, age 39, has a fruitful career. She now hosts CBS Evening News and CBS Morning News covering the West Coast.