Celebs
Insight on Jason Chaffetz Wife, Family & Net Worth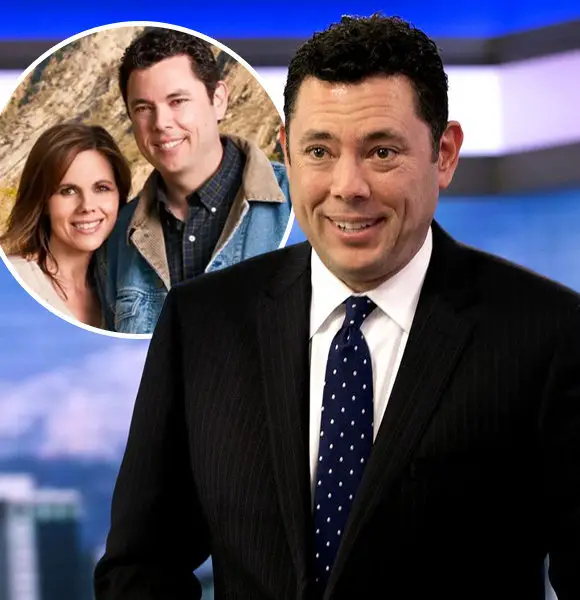 American retired politician Jason Chaffetz has set an ineffable place on his citizens' hearts, unlike any other politician. Being a person piled up with dedication and enthusiasm, he ensures to put all his qualities into work and garners a hefty net worth of millions. 
Chaffetz is well aware of keeping his professional and personal life tracked differently. However, despite being under tremendous pressure, he makes equal efforts in his ongoing relationship with his wife. 
Jason Chaffetz's Wife
Chaffetz is a man every lady would love to have in their life. Moreover, no work pressure holds the audacity to stop him from loving the lady of his life, his wife, Julie Johnson. 
He grew up in a family with not so stable love life. His father, John Chaffetz, divorced his wife, Kitty. Since his childhood, Jason's parents fulfilled everything for him, but the only unfulfilled wish was him seeing his parents together. 
He was not so happy regarding his parents failed love life. However, Jason ensured to not go through the same scenario once he grew up.
Instead, he loved a girl who later came in as a wife with all her heart. His love still ignites the sparkle of the fresh old love. Also, he posted an adorable picture with his spouse recently on Instagram, captioned, "Three years ago today. With the love of my life, Julie."​​​​​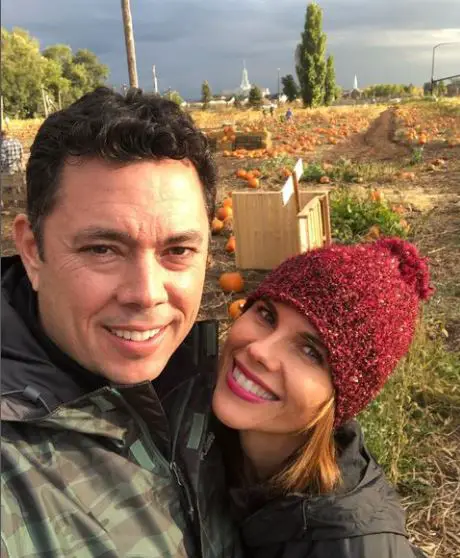 Jason Chaffetz, alongside his spouse, Julie (Image Source: Instagram)
Jason first saw Julie in 1989 at a wedding. Then, he was a senior in college, and she was his junior. Soon after, they started dating while at the university.
They went on the tour of the TV studio while having some frozen yogurt on their first date. Julie also revealed how he didn't pay for the entire date due to his working weekends and free dessert coupons. 
By 1991, the couple officially tied their knots, rang the wedding chimes, and walked through as a husband and wife. Julie loved him before he stepped into millions.
She loved him for his heart, not for the net worth, which is why they are still together. Together, the couple has encircled a beautiful family of five with three children.
This hunk is a grandfather to an adorable little granddaughter. Looking at his life with family, it is quite obvious that Jason values his family way more than his hefty net worth.
Also, read about another politician- Owen Smith on Recreating the Ministry of Labour: Commitment For Greater Equality At Work.
Jason Chaffetz's Electrifying Net Worth
Chaffetz is living the most precious time of his life with a net worth of millions and worth family of billions. 
He is one of the richest politicians who garners a whopping net worth of over $1.6- $2 million, looking at his residence and all. In contrast, other properties of his are accumulated to be not less than $5 million. 
Jason barely has any liability except for the mortgage for his house, around $500k. He has a hefty fortune of over $600 thousand per Celebrity Net Worth.
Jason is wealthy for sure and has fulfilled all the necessities of him and his family. However, he got into a controversy after making a statement to CNN. He said,
"You know what? Americans have choices, and they've got to make a choice, and so, maybe, rather than getting that new iPhone that they love and that they want to go and spend hundreds of dollars on that–maybe they should invest it in their healthcare."
His statement blew up, which disheartened many people. However, he apologized later, and the matter was soon settled.
Despite having a million-dollar net worth, he still keeps himself humble. He is a man of gold who knows how and where to lead himself thanks to his hard work to date.