Entertainment
All about Jason Schwartzman's Wife, Kids, Height & More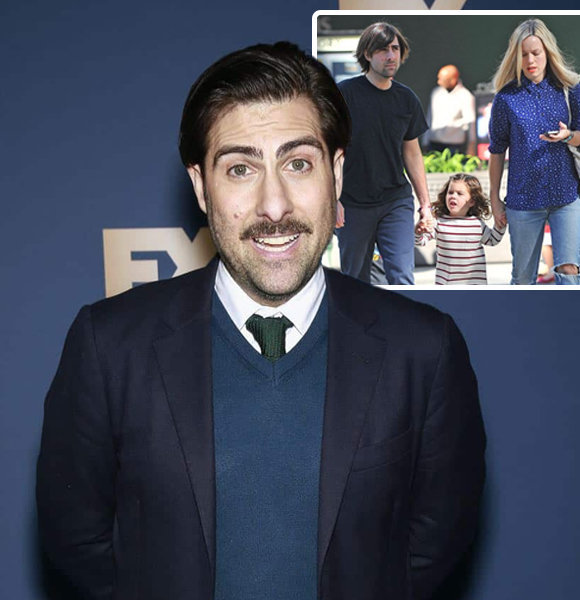 Ever since his major debut in the movie 'Rushmore,' Jason Schwartzman has appeared in many iconic roles and has charmed the hearts of fans along the way.
But as of now, Jason is off the market! He has a longstanding relationship with his wife, and the two love birds have built a wonderful family of their own.
Jason is a private person. Ask him about his work, and he will give you all the insights, but when it comes to family, he's more of a 'keep it private but not a secret' kind of guy.
But here's what we know about his life off-screen.
Who Is Jason Schwartzman's Wife?
Jason Schwartzman is happily married to Brady Cunningham, who is a fashion designer. 
Brady and Jason started dating sometime in 2006. After three years of being in a relationship, the two tied the knot on July 11, 2009, in San Fernando Valley. The ceremony was an intimate occasion with only close friends and family involved.
Fast forward over a decade after their marriage, Jason and his wife are a happy family of four, not to forget their adorable pet bully, Arrow. He is the father of two beautiful daughters, Marlowe and Una.
Schwartzman indeed carries on his roles in front of the camera exceptionally well, but he tries to do his best in his personal life too. But, of course, the responsibilities stagger on now that he's a husband and father. 
You Might Like:- Did Ben Miller Quit 'Death in Paradise' Because of His Wife?
He told People Magazine that he tries to be a good father and treat his dear wife well so that she can enjoy those months of pregnancy. With a husband willing to make such efforts during challenging times, his wife Brady is truly blessed. 
"I'm lucky I found a woman that I love and that's amazing," added the 'Fargo' actor in appreciation of Brady.
Speaking of effort, Jason emphasizes putting in effort as one of the keys to a happy relationship, and we could not agree more. He told NY Daily News,
"The other stuff will rise and fall hopefully but as long as you can just try to be nice and take care of the people around you, that's the most important stuff"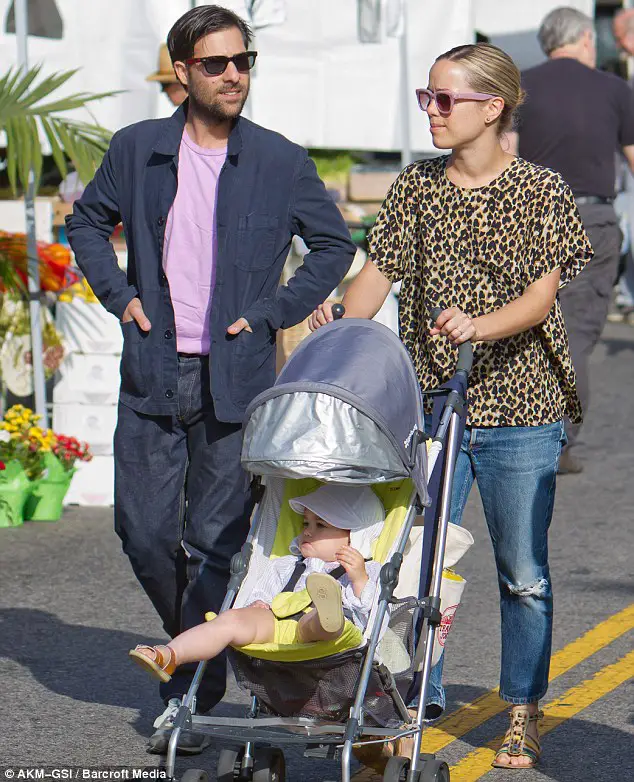 Jason Schwartzman with his wife Brady & daughter (Source: Dailymail)
Schwartzman is an earnest actor, and he makes sure to show enough dedication to both his personal and professional life. That's one of the reasons why he has appeared in such a variety of characters throughout his career, and viewers have enjoyed seeing his performance on screen.
Apart from his family and filmography, another question about Jason that intrigues the fans is 'How tall is Jason Schwartzman?'
More on Jason Schwartzman
Jason was born to actress Talia Shire and producer Jack Schwartzman on June 26, 1980, in Los Angeles, USA. His height is 5 feet 6 inches (168 cm). He made his debut in the movie 'Rushmore' in 1998. 
Since then, he has starred in popular movies such as 'The Darjeeling Limited,' 'Scott Pilgrim vs. the World,' 'Saving Mr. Banks,' 'Klaus, and ' 'The French Dispatch,' among others. He can also be seen in the television shows 'Bored to Death,' 'Mozart in the Jungle,' and 'Fargo.'
Check Out Another Actor:- Inside Jesse Hutch's Decade Long Happy Married Life with Wife
Besides movies, Jason has also released two music albums, 'Nighttiming' and 'Davy,' along with a few other singles.
Talent runs in the Schwartzman family as Jason has two brothers, who are also in the film and music industry.
His younger brother Robert Schwartzman is a director, actor, and musician, whereas his half-brother John Schwartzman is an award-winning cinematographer.
Family full of talent indeed!