Entertainment
Did Ben Miller Quit 'Death in Paradise' Because of His Wife?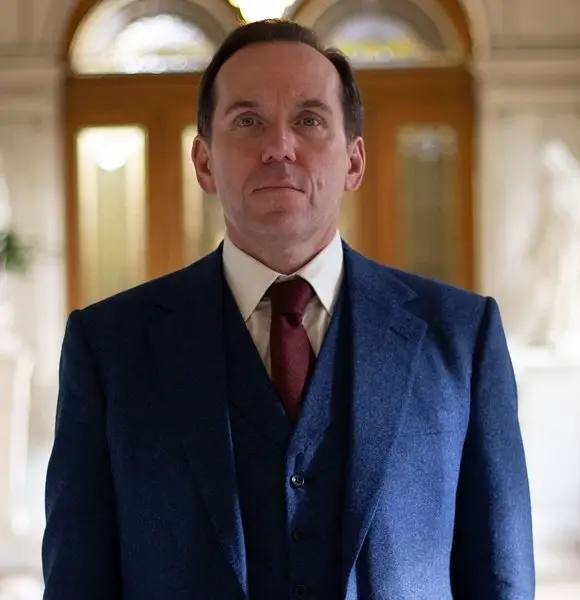 English actor Ben Miller has been a well-known name in TV and movies since the 90s. Fans know him for his many diverse roles in various films and shows, and one of them was 'Death in Paradise.'
After claiming a successful first & second season as the lead character, Ben's character was suddenly murdered, leaving his fans surprised. Soon, after Ben revealed that he made the decision because of his wife. 
Ben Miller's Wife Was the Reason? 
Despite the show's success and popularity, Ben made the decision to leave the show in order to spend more time with his girlfriend Jessica Parker, who was pregnant during that time.
In an interview with the RadioTimes, he spoke about how he had to make the difficult choice to leave the show to spend more time with his new family.
The 'Bridgerton' star had arrived in the Caribbean just two weeks ago for the show's shooting when he found out that Jessica was pregnant.
"I've just got divorced and I've finally met somebody and now I'm on the other side of the world and we're having a baby. That's a proper curveball to be on the end of."
He said in reference to his previous marriage with Belinda Stewart-Wilson. They were in matrimony from 2004 to 2011 and had a son, Sonny Miller.
Check Out:- Insight on Siobhan Finneran's Divorce with Ex-Husband
Ben was fresh out of a divorce, which he claims was handled amicably, and did not want to jeopardize the lovely relationship he had going on with Jessica. He added,
"I've just messed up one marriage, I don't want to mess this up as well. So I knew what I had to do to get my wife back – quit Death in Paradise!"
That thoughtful judgment might have been the saving grace for his relationship with then-girlfriend Jessica Parker, whom he now proudly calls his wife and spends a happy life with her.
From Movie Sets to Wedding
Ben Miller met Jessica Parker, who is a production executive as a colleague. Ben shared a hilarious exchange that he had with Jessica in their meeting.
Reminiscing their conversation, he quoted, 
"One of my funniest memories is when we were in a script meeting and the topic of who should play the lead in our latest project came up. I said, 'I thought maybe I could,' and Jess, my future wife, said, 'No, I think we need someone really hot.'..."
Quite a first meeting indeed! 
He also added by saying, "It wasn't a brilliant start, but we've been together nine years and have two kids."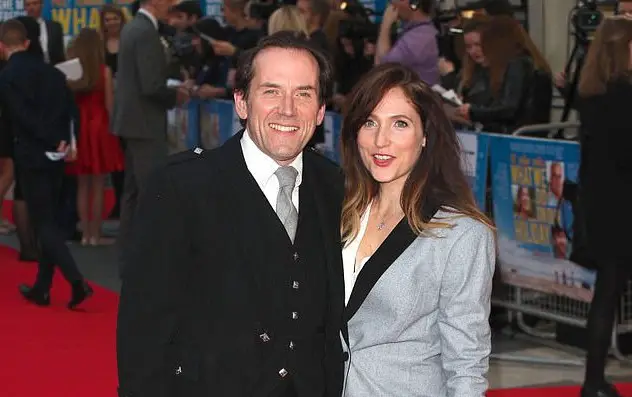 Ben Miller with his wife at red carpet (Source: DailyMail)
A little bit of humor never goes wrong. Consequently, their funny start led to a lifetime of smiles and laughter for the couple. The two started dating in 2011 and had a son in the same year.
The lovely couple then went on to have a beautiful wedding ceremony in 2013.
Miller and Parker have shared a sweet romance ever since. While talking to You Magazine, the actor opened up that gifting each other Olive trees on Valentine's Day was the most romantic thing he has ever done.
We can truly see that Ben is a wholehearted family man and deeply cares for his wife and children from these instances.
You Might be Interested in:- Inside Lindsay Duncan's Marital Life Alongside Her Husband
Moreover, Ben Miller is also a children's book author and has always mentioned his own kids as the source of inspiration for the books.
He loves spending time with his family, and after having to spend four months in Morocco due to lockdown, he feels closer to his family.
He fondly shared memories of the trip with The Telegraph, and although they were stuck there, it turned out to be an excellent opportunity for the busy husband and wife to reconnect with their children.
It also made Ben realize that being a working mom is not an easy task, and he appreciates his wife much more now. He said,
"I never appreciated before how much my wife does at home. It took trying to do it myself in Morocco to understand how exhausting it is."
In the end, the experience definitely revived the love between Ben and Jessica, who have been together for over ten years.
As Ben navigates his professional life as an actor and author, it is endearing to see him making time and value for his personal relationships as well.