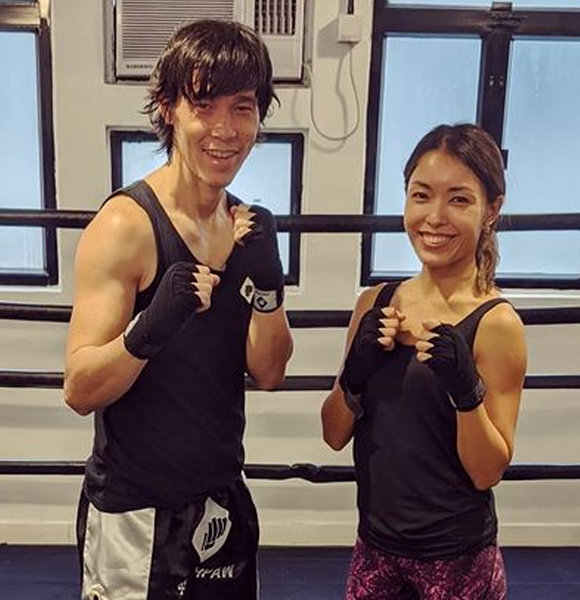 'I'm a lucky guy,' confessed British Chinese actor Jason Tobin through his Instagram post dedicated to his wife.
Jason is known for his bang-on-action moves and toughness on screen, but off-screen, his softer and romantic side is more prevalent, and he does not hesitate to flaunt that side of him through his family-dedicated social media posts.
Jason Tobin and His Wife
Jason has always remained transparent with his fans about his family, and the place where you can see most of his off-screen life is on his Instagram.
Jason and his wife, Michelle Tobin, have been married for several years now. Although his actual wedding date is yet to be cracked down, witnessing the family they have built together, it does seem like their relationship dated back a long time ago.
As much as his admirers love him for his action on big screens, his thousands of Instagram followers equally admire him for his family life.
Among several of his family posts, one of the recent ones with his partner is from November 5, 2021. The wholesome picture displayed a playful moment between them as they were doing their fitness training together.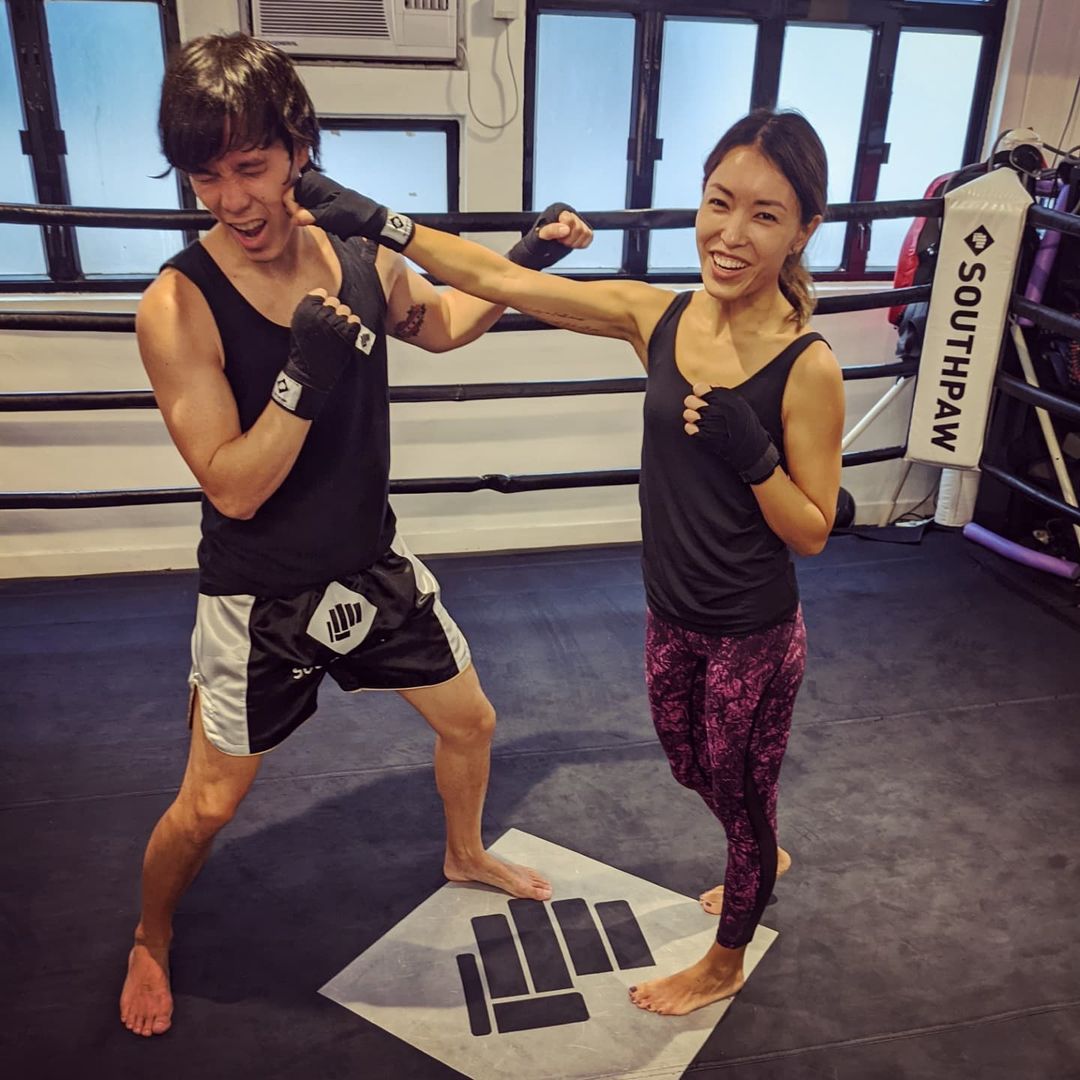 Jason Tobin and his wife being playful while their fitness training (Source: Instagram)
Get to know - The Secret of Joey Batey's Love Life - Has a Wife Or a Partner?
Responding to the couple's Muay Thai training, one of the followers wrote, 'the family that kicks together sticks together.'
Could that be their secret to their togetherness? Well, can't say.
But their love for one another is most certainly what has kept them together for all these years, which is evident through his Valentine's day' gram post of 2021.
In the post dedicated to his 'gorgeous wife and partner in mischief,' he wrote about how the actor has been apart from his wife for two consecutive Valentine's days.
Last year he could not be with her because of COVID lockdown, and this year also he is away from his wife because of work. Missing his beloved terribly, he wrote how he missed going on dates with her and holding her hands. Too much sweetness!
He further expressed his undying love for his beau, writing, 'I love you with all my heart, baby. I can't wait to come home to you and our girls again.'
Many of his admirers jumped into the comment section, pouring out their love for the lovely couple, while one even wrote, 'where can you find a love like that.' True indeed! Especially in the entertainment industry, what Jason and his spouse share is a rare sight.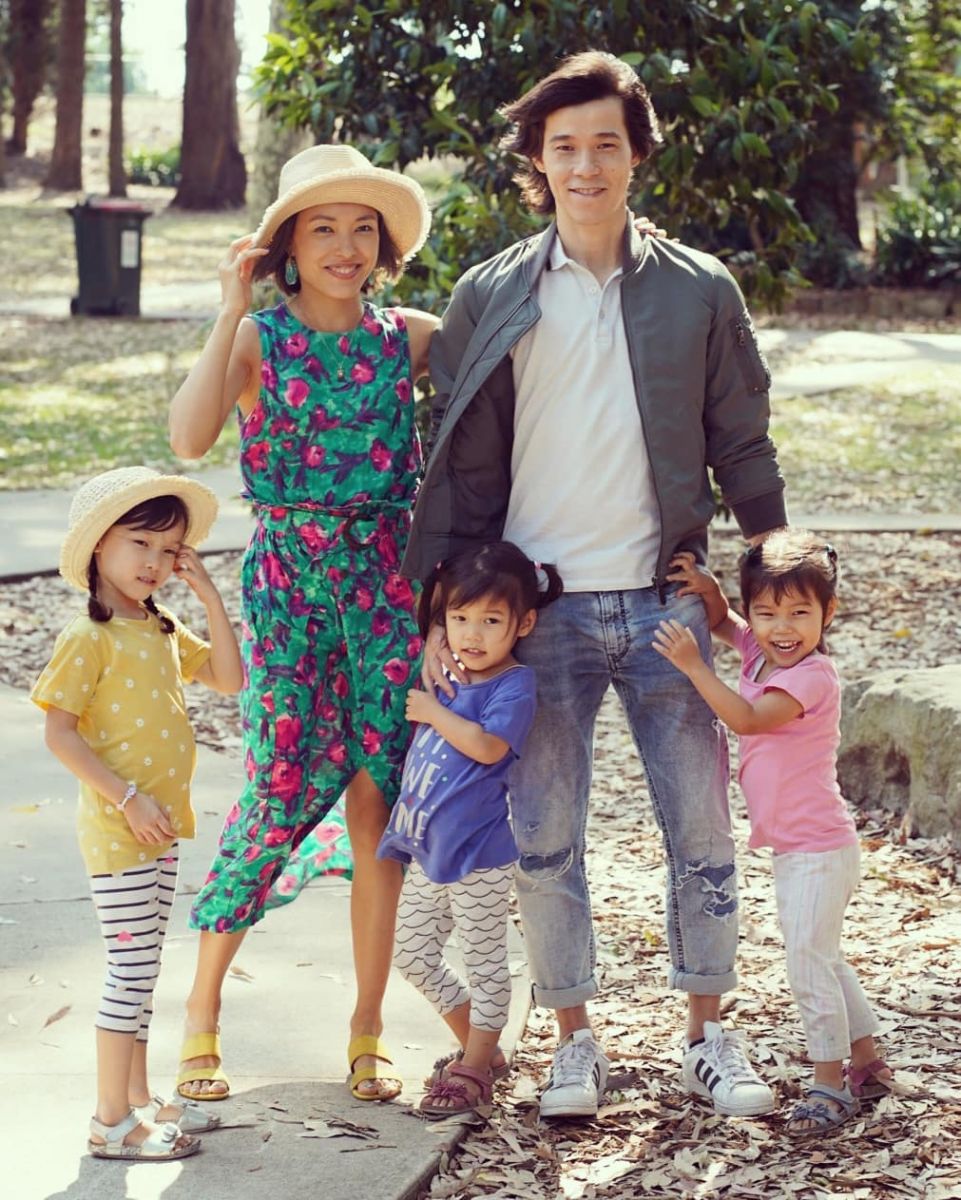 Jason Tobin with his wife and daughters (Source: Instagram)
Moreover, Jason and his spouse are parents to their three little daughters, who often pop up on the actor's 'gram feed. Through an Instagram post from 2019, where the actor uploaded a family portrait, he shared a glimpse of his adorable three kids. As they appear in the picture, they are all seemingly below ten.
As one of his posts suggests, one of his daughters is inclined towards sports and practices football—no wonder where she got her athleticism from.
Jason's influence is widely persistent in the industry, where Asian faces portraying major roles were barely seen during his debut.
More on - Phyllis Logan's Details on Her Personal Life & Net Worth
More on Jason Tobin
The Warrior actor was born to parents of British and Chinese descent. Belonging to a family of partly Asian heritage, the actor suppressed his dream of pursuing a career in the industry.
But after he moved to the UK to complete his law study at a university, he found his calling again. Elaborating about his journey in acting in an interview, the actor said he had been a lifelong fan of Bruce Lee.
Influenced by the unforgettable martial artist Bruce Lee, he once mentioned to his parents that he wanted to be 'the Bruce Lee of acting.'
Staying true to his dedication to his craft, Jadon is now one of the reputed actors in the industry who has been in numerous major projects, including Better Luck Tomorrow, F9, Warrior, and so on. As for his recent work, he has been working in the action TV series Warrior portraying Young Jun.