Entertainment
Phyllis Logan's Details on Her Personal Life & Net Worth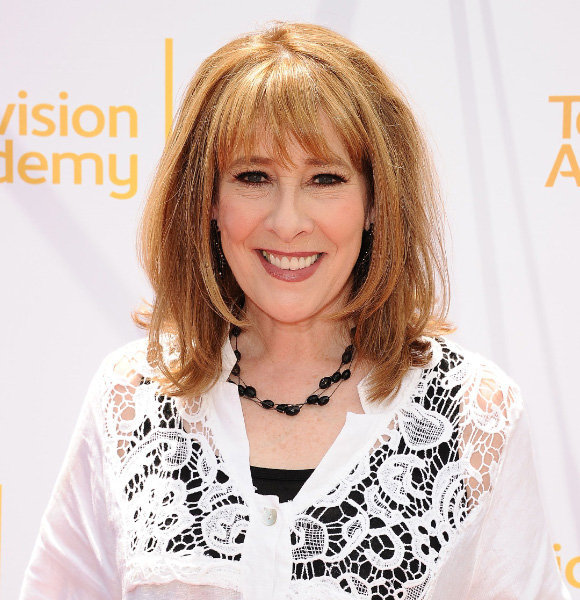 Named amongst the quintessential personalities in the show biz, actress Phyllis Logan has been blessing the audiences with her talent for decades.
As committed as she is with her note-worthy professional journey, her married life with her husband of several years also gleams on her ever-lasting commitment.
Phyllis Logan's Husband
We all are pretty aware that long-lasting marriages are quite a rare sight in the industry. In show biz, where pressurizing public attention can often take a severe toll on relationships, Phyllis and her husband are amongst the couples who stand out in the crowd as one of the rare couples with a blessing of decades of companionship.
Interestingly, Phyllis's husband, Kevin McNelly, is also from the same industry and is one of the acclaimed actors. Having been in the acting field since 1976, he is most known for his iconic portrayal in the Pirates of the Caribbean as Joshamee Gibbs.
The actress and Kevin tied the knot on August 11, 2011. But before their marriage, the pair had been together since 1994. Their romance blossomed at the set of the mini-series Love and Reason, where the couple first met.
The ever-lasting bond between them never ceases to shine. Even after all these years of togetherness, their love life seems as youthful as ever.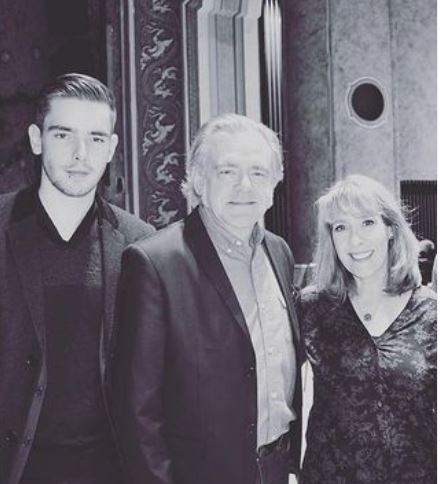 Phyllis Logan with her son and husband (Source: Instagram)
Get to know - Jason Isaacs's Wife His Greatest Support System
Although the two shared their vows in 2011, they were parents to their son, David McNally, long ago. Unlike his parents, David, born in 1996, however, chose to build his career in music. Moreover, David also prefers a low-key life and keeps his personal details away from public attention.
As Phyllis is not known to have any social media presence, her husband, on the other hand, occasionally blesses his followers with some rare glimpses of his wife.
One of such rare couple glimpses of Phyllis and her husband happens to date back to 2015 when Kevin took to his Instagram to share a picture with his wife.
Their chemistry shone through the 'gram upload, where the stunning couple struck a pose in front of a Christmas tree.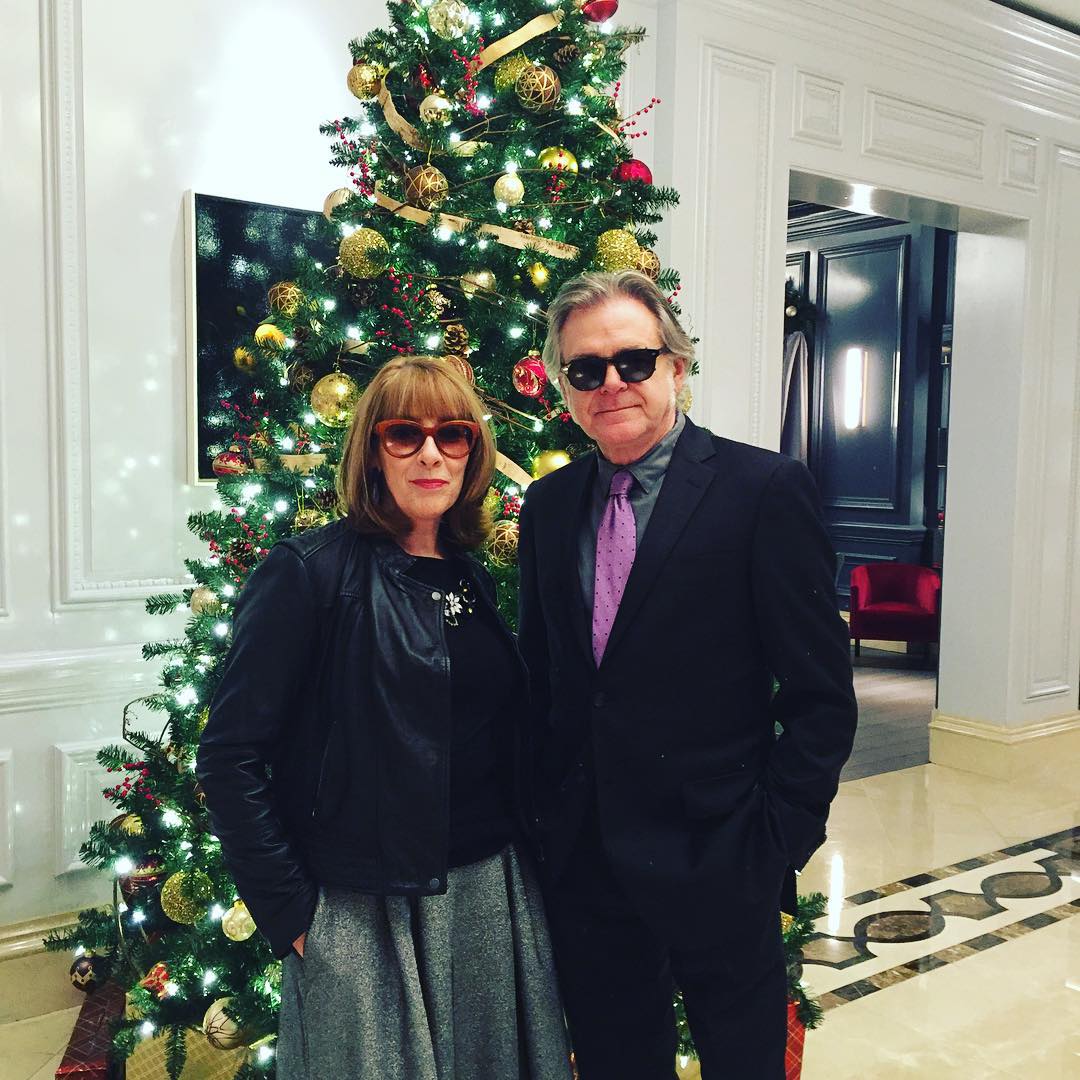 Phyllis Logan and her husband striking a pose for the camera (Source: Instagram)
Undoubtedly, Phyllis is relishing a resounding married life, but before she came across Kevin, she had her share of heartbreak when she had to end eleven years of marriage.
Phyllis, who was at the age of thirty-five when she met Kevin, shared a few words regarding her marriage at an older age, remarking funnily,
There's an excitement in discovering that you can still fall in love when you're an ancient old trout.
Lucky in love, her exciting relationship is probably one of the best things to happen in her life. Well, another best thing is unquestionably the monumental career that has amassed her a hefty net worth.
More on - Explore Details on Sam Neill's Children and Recent Split
What Is Phyllis's Net Worth?
The professional feats Phyllis has garnered throughout her several decades of involvement in the entertainment industry are extraordinary.
Beginning her career professionally in 1977, the actress first entered the media through her service on Scottish television. Later, in 1983, she made her debut 1983 with her appearance in the film Another Time, Another Place.
Fast forward to 2021, she has been in a gazillion films and TV series, while some of her most notable works include Downtown Abbey, Secrets & Lies, Shooting Fish, Misbehavior, and so on.
However, besides her vastly accomplished career, the actress's net worth is under wraps. But, given her success throughout the years, it wouldn't be wrong to assume her net worth to be seven figures or more.