Celebs
Iconic Gay Artist Jasper Johns & His Relationship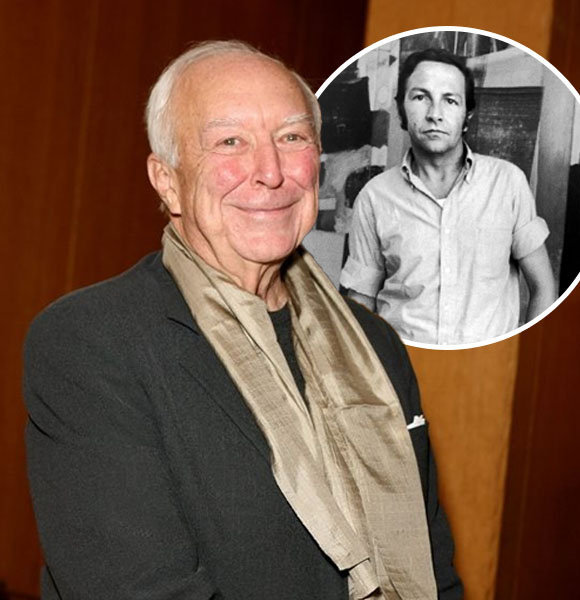 There is just something about Jasper Johns's art and paintings that seems simple yet technical and delicate.
The sculptor printmaker is a master of abstract expressionism, and his art is so miraculous and unique that it sells for millions. 
Someone who has got such a technical and god-gifted mindset when it comes to arts, people often wonder who really has captivated his mind and soul. Is there someone special in his life?
There was someone once, a man. So yes, Jasper Jones is gay (seemingly), and his relationship is something that is known to many. 
So, Is Jasper Johns married to someone, and if not, who is he living his life with now?
Is Jasper Johns Married?
Johns's talent is truly outwardly. He is an artist who is notable for the art of his American Flag.
Along with many prestigious accolades and medals, he was also given the title of "foremost living artist" by The New York Times. 
As talented and gifted as he is, it was only fair for Jasper to have a very prosperous and respected career. Likewise, his personal life, too, was very golden once. 
As many label him as gay, Jasper was in a relationship with Robert Rauschenberg. It was the 50s.
That was also the time when he painted the Flag painting, and it quickly caught attention. 
He was in a relationship with Robert since 1954, with whom he shared a very deep artistic relationship. 
Eventually, the gay couple started living together, Johns in Pearl Street and Rauschenberg, on a studio downstairs. 
Johns met many gay artists during his time there, and that might have also made some tweaks in his already expert aptitude because it was around when he made a historical and groundbreaking art of his life.
The iconic American Flag. It was somewhere around 1954-1955 when he dreamt of painting a large American flag, and the next day, he started working on it. 
One night I dreamed that I painted a large American flag, and the next morning I got up and I went out and bought the materials to begin it.
Johns said of how the flag came to be. 
His blooming career was going on a high road, and so was his love life. 
But one of them slowly disintegrated when he and Robert split in 1961. It has been reported that the two broke up quite "bitterly" over "irreconcilable, professional, aesthetic, and romantic conflicts."
Unfortunately, four years later, his iconic flag was also stolen out of Short Circuit in 1965, which still hasn't been recovered.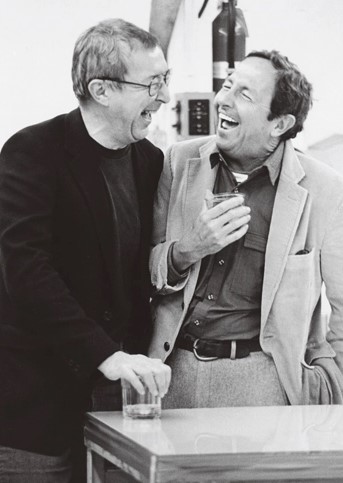 Jasper with His Ex-Boyfriend Robert Rauschenberg (Source ArtNews)
Get to know - Take a Look Inside Matthew Modine's Star-Studded Family
Many even say that Johns and Roberts's love story was one of the greatest love stories in "modern art."
The two were together for good six years and worked together and created many memories. But, their association also birthed arts such as the Flag and Rauschenberg's Combines. 
Whatever went down between the two is something they have kept between themselves, but the two were a force together.
And their self-confidence and love always created bonafide artistic masterpieces that to this day make them enough fortune, lasting a lifetime.
Moreover, his being labeled as a gay artist seems at odds as he had a brief affair with writer Susan Sontag back in the day. 
The affair might have started in 1965, but he later left her at a New Year's Eve Party with another woman, putting a nail in the coffin to their relationship.
So, could Jasper Johns be bisexual? Or is he gay? Well, that's not for us to answer, but calling him gay would still be debatable.
As of now, he seems to be single, and he remains unmarried.