Celebs
Take a Look Inside Matthew Modine's Star-Studded Family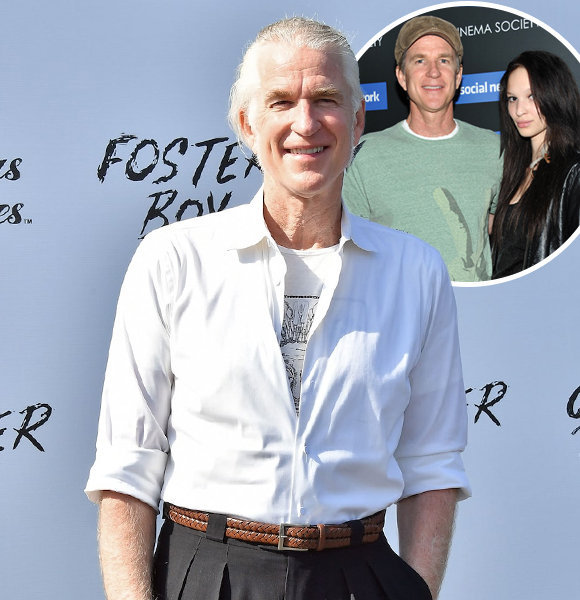 Award-winning actor Matthew Modine has been around Hollywood since the 80s. He has left an impressionable impact through his work on the viewers.
As the actor reaches 60, showbiz interacted with a fresh talent that shares the same last name. Carrying on the Modine family name, Matthew's kids also joined the industry, taking on her father's footsteps.
Get to Know Matthew Modine's Family
Adding on to the list of members of the Modine family in the industry is Mathew's daughter, Ruby Wylder Rivera Modine. Ruby is an actress and singer/songwriter. You might have spotted her in movies like 'Shameless' and 'Happy Death Day.'
Ruby has only recently started her career in acting, but she had the influence around her from a long time ago.
Both of her parents worked in the same industry. Matthew got married to his wife Caridad Rivera in 1980. She wasn't super active like the other Modines, but she wasn't completely unfamiliar with the business as she used to work in the makeup and costume department.
 Matthew spoke with Closer Weekly and credited his wife Caridad for his success and stable career. He stated,
She's the greatest partner and friend a person could ask for.
"With the stability and strength Cari's given me, sometimes I don't even think I'd be alive if I hadn't met her," he added.
Asa result, Matthew and his wife share a marriage that has lasted for decades, and they have welcomed two talented kids into the world.
You've already known about their youngest child, Ruby, who has chosen the acting route. You can even catch the father and daughter duo in action together in projects they've together like 'Shameless.'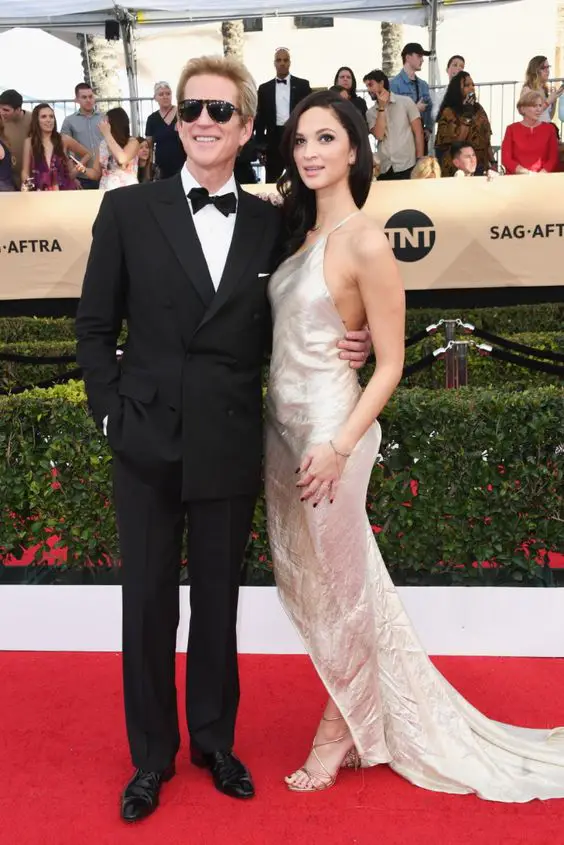 Matthew Modine and His Daughter, Ruby Modine (Source: Pinterest)
Moreover, they also have a son, Boman Modine, who's the oldest sibling, and he's also active in the industry.
Unlike his sister, Boman has chosen a different route in the movie industry. He has opted to stay behind the camera and work his magic instead of going on-screen like his sister and father.
It turns out, behind the camera, is the area where he excels. Boman is an Emmy award-winning director, producer, and writer.
Hollywood better watch out, as the Modines are taking over all the areas!
However, Matthew was the first one in the family to set the path for his children to follow. He comes from California, and he was the first to step foot into the glam and glitz of the Hollywood world.
More on celebrity relatives: Peter Sarsgaard Has a Famous Brother-In-Law. Who Is He?
His mother was a bookkeeper, whereas his father managed drive-in theatres. He has six siblings; brothers Mark Modine, Michael Modine, Russell Modine, and Maury Modine, and two sisters; Elizabeth Modine and Marcia Modine.
All of them live a life contrary to Matthew. They've chosen a more private lifestyle, so there wasn't a lot of influence there in the family for Matthew.
But, he might have gotten some ideas from his aunt, actress Nola Modine Fairbanks, who appeared more on Broadway than in movies.
Truly, Matthew was the trailblazer in his family. His contributions in film and television have been impactful, and his legacy will continue to live on through his children, who are establishing their names in the industry as well. 
Surely, we have a lot more to look forward to from all of them.