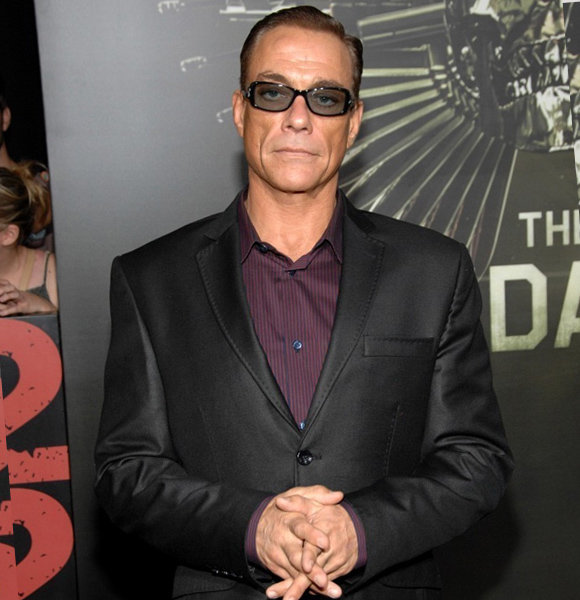 Superman sure is known as the Man of Steel, but looking at Jean-Claude Van Damme's hard rock abs and ripped body makes him no less than a real-life Superman.
Jean-Claude Van Damme is a Belgian actor, martial artist, filmmaker, and just someone who has many arrows in his quiver. 
Respected for his professional accomplishments, he also shows immense support for the LGBTQIA+ community, and as it always happens, many people tend to think he is gay. 
Well, for all we can tell you, you are in for a treat, and it's going to be a good one. 
Is Jean-Claude Van Damme Gay?
As it happens, celebrities are often speculated to be gay for various reasons. Whether it's them being single or having played a role in their projects. 
For Damme, a chunk of speculations arises from the way he speaks about the LGBTQIA+ community as a whole. 
Very highly, so to say. 
Damme has to be one of the most respected personalities that always reminds his fan why they look up to him. 
Yes, he did play a role of a gay karate man in the 1984 movie 'Monaco Forever.' But he is straight.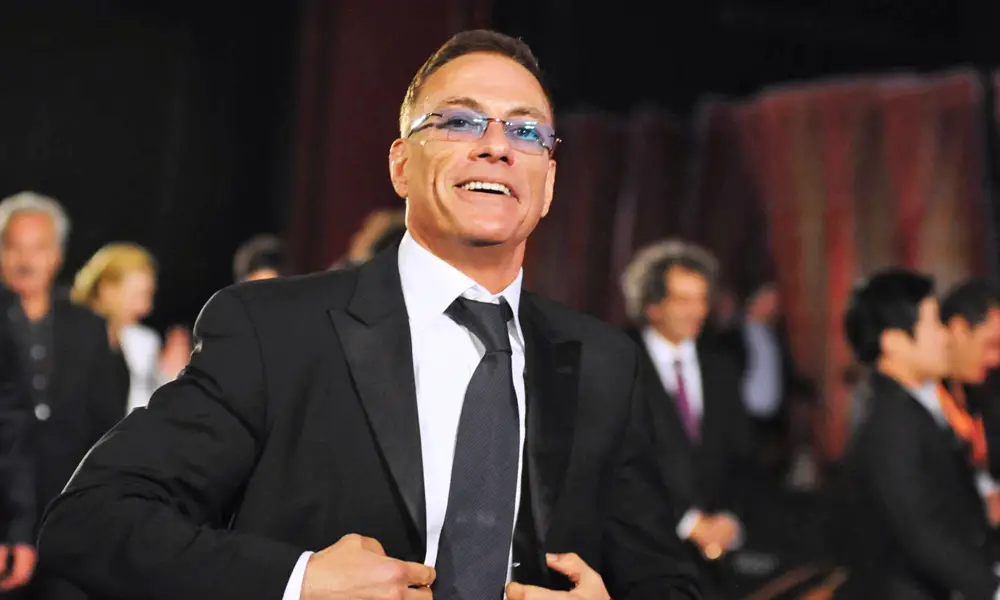 Jean-Claude Van Damme's Appearance in An Event (Source Inmagazine)
However, that doesn't mean he stays away from discussions as such. 
The 'Bloodsport' actor has openly admitted how most homosexual people are very "tasty people," meaning they have good taste.
As reported by News 18, he added, " They like beautiful stuff in their lives. If they like me, it means they have taste. They don't follow me for my butt shots. They like me for me."
Damme, who has also been called gay icon multiple times, generously accepts the title and says he loves the tag. This shows that he fully accepts his gay fans and appreciates them.
However, we still cannot ignore a comment he made back in 2018 that well was not accepted by his fans from the LGBTQIA+ community. 
Tag Along: Is Lukas Gage Actually Gay? Interesting Turn on His Dating Life
Sarcasm or Opinion?
Well, call it whatever, but the martial artist did take a lot of heat for his statement.
He appeared on French TV back in 2018, where he butts heads with the French Minister for Gender Equality, Marlene Schiappa. 
While the whole segment was one wild rollercoaster, one particular statement made by the actor went on to hurt many. 
When asked about his opinion on same-sex marriage by Marlene, he replied, 
Men marry other men? Men get married, women get married, dogs get married… Everybody is getting married and everybody is getting divorced.
As per Nme, Damme also said that he believed that a woman's role should be taking care of the children and a man providing for the family. 
It sure was called out for being misogynistic, but Marlene was quick to counter his thoughts for the statement he made about same-sex marriage. 
"I find this shocking... There are people who are beaten and insulted because they are homosexual. We need to support them rather than mocking them, saying they are dogs," she said. 
Yes, the actor had something to say in defense. He told how he had many gay friends, and it was okay if they wanted to spend their life together. Only to again add, 
But the question is, if all the boys marry each another and all the women marry each other, how are we going to have children? 
Well, we are not sure if that was sarcasm or actually a critical opinion, but by the looks of it, it left a sour taste in the mouths of many. 
After five marriages and three children, he seems to be living his life and enjoying it alongside his girlfriend, as reported by Page Six.