Jean-Philippe Susilovic all while gaining a hefty net worth under his name has raised quite a curiosity among his fans regarding his married life.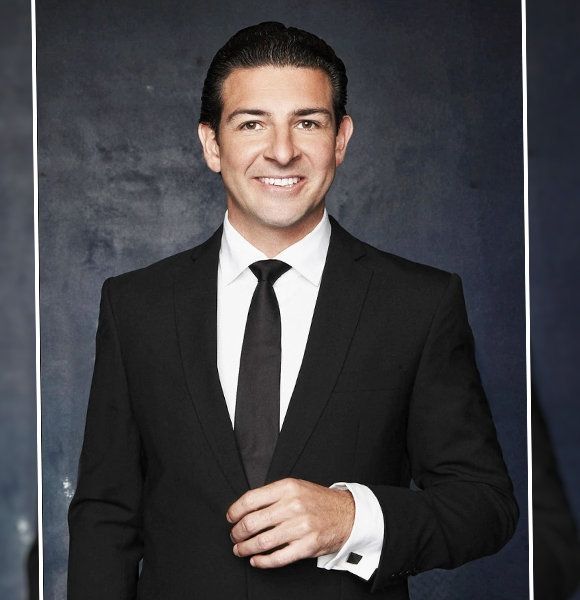 The Hell's Kitchen star Jean-Philippe Susilovic has made quite a substantial fame and name for himself over the course of 7 years while starring on his famous TV shows. 
From starring in Gordon Ramsay's hectic and pressurizing cooking show, where the contestants were required to work in a real-time restaurant, Susilovic time and again proved that he was the best. 
While at times being a victim of Ramsay's witty comments, of course! We are all aware of the comments, aren't we?
We'll try our level best not to let this article be "BLAND."Hey! No promises, though. 
No promises because Jean is very much secretive when it comes to his private matters; however, we have a vital piece of information that might come in handy. 
Reality Show Cook: Who Is Anne Burrell Boyfriend? Her Dating Life Details
Jean-Philippe Susilovic Has A Wife?
The Hell's Kitchen cook, after appearing on the show, has gained enough experience and fortune to open his own venture that he proudly co-owns with his partner. 
He does not just share his life with his partner, but she is also his business partner. Goals, isn't it?
Although it is unknown if he is married to his partner Vickey, how the two met remains an exciting aspect of his life. 
"I left the company because I met my love in Belgium and decided to open my own restaurant there"
Said the culinary professional when asked about what life was like after Hell's Kitchen. In an interview with Reality Wanted, he was asked what life was like as he left Hell's Kitchen (which he eventually got back to), to which he answered that he met the love of his life in Belgium. 
As he did not name his "love," could it be Vickey?
Moving on, with the help from his TV appearance and his exceptional talent in the culinary industry, he not only entertains a seemingly well love life but also has done well in his career. 
What Is Jean-Philippe Susilovic's Net Worth? 
Known for his appearance as maître d'hôtel on the show, he was just 17 when he met Gordon Ramsay. Now age 45, he started his work with Ramsay in 1995 on his restaurant named Aubergine. 
The once regular on the Hell's Kitchen, Susilovic, has gained much success over the years that he now doesn't have time to star in the show anymore. 
Jean-Philippe Susilovic Best Moments In Hell's Kitchen 
After the seventh season, he had to stop his appearance as he had to fulfill his duties as a restaurant director at Ramsay's London restaurant named Petrus. 
He now owns a restaurant named Bentley that sure brings a good cash flow in his livelihood, and the earnings from Hell's Kitchen should also add well to his net worth that is probably worth six figures.