Celebs
Jen Hale Might Already Be Married?
Fox Sports reporter Jen Hale often makes people wonder how she manages time for a husband if she has one as she is almost busy most of the time.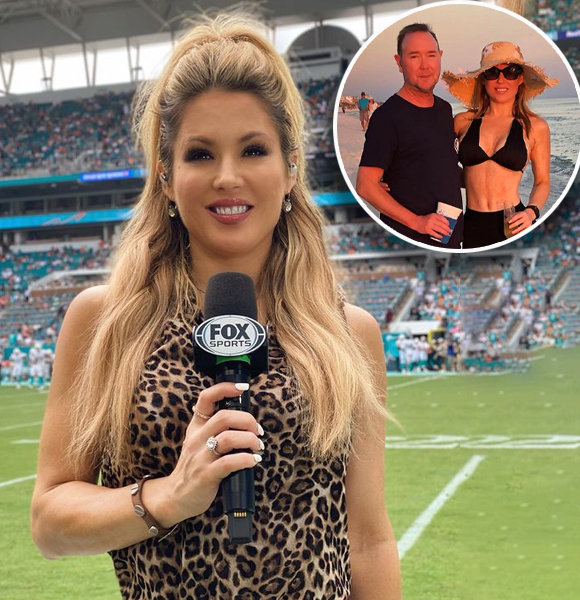 Fox Sports reporter Jen Hale often makes people wonder how she manages time for a husband if she has one as she is almost busy most of the time. 
An NFL sideline reporter, Jen Hale, is a charming woman, and people cannot stop their curiosity for wanting to know about the lucky one in Jen's life. 
Who Is Jen Hale's Husband? 
It is no new news for beautiful news reporters like Hale to be questioned about a partner in her life.
But, while it is never necessary for her to be happy only if she has a partner in her life, we are all tied to answering the question that prevails in social media. 
This hardworking woman, age 43, has worked in the journalism industry for a while now, and her Instagram profile is a reflection of the life she lives on her professional front. 
From interviewing plays on the court, field to getting on the reporting with her team, Chris Myers and Daryl Johnston, Hale's life seems to be very busy even to have personal time.
As a reason for this, Jane might still be unmarried.
Personal Life Of: Beautiful Sports Reporter Kristine Leahy: Neither Married Nor Dating a Boyfriend, Where is She Now?
Yep! This beautiful reporter does not have a husband and is still single. 
However, looking deep into her Instagram, there are some images that we simply cannot ignore. 
Hale once very often used to post pictures with a man named Bently Graham. The one post Hale shares with Graham is a post that dates back to September of 2019. 
The first picture features Jen's side hugging Bently while entertaining a beautiful sunset, followed by a very close picture which features Bently leaning onto Jane and her pouting as she cozies around him.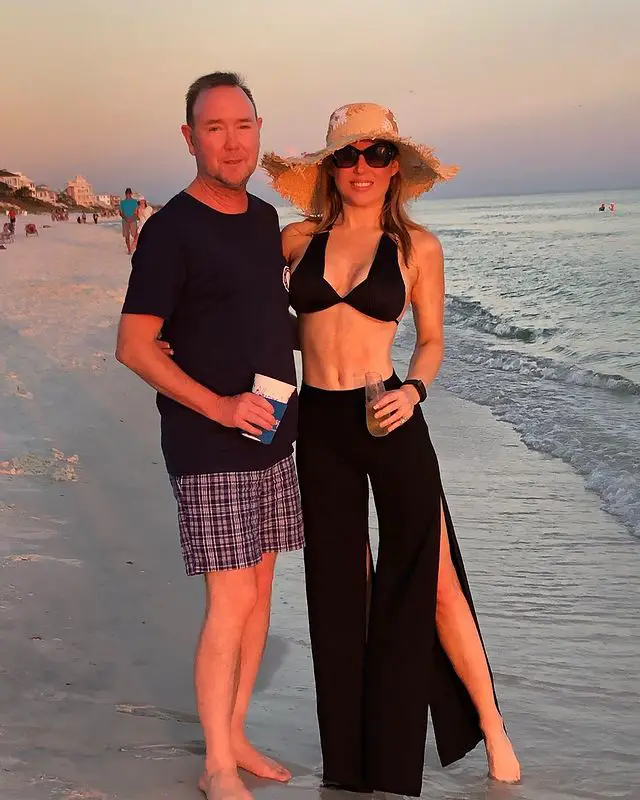 Jen Hale With Bently Graham (Source Instagram)
The caption to the picture read, 
"Annual BFF Beach Trip!! A little delayed this year, but we're getting it in!!!... Thank you for always supporting me & my crazy schedule!!"
The two also featured on each other's Instagram stories. However, neither Jane nor Bently ever gave a confirmation to this potential relationship. 
So, could it be that they were just friends or the wedding has already happened, and Hale is keeping her silence?
Well... let's not go that far; if there was a wedding, it surely would have been on the news.
Lately, Jen hasn't posted much about Bently on her Instagram, so it is still a mystery on what happened between the two, but the two still follow each other on Instagram, so we can only assume that all is well. 
The NFL & NBA reporter has always kept her dating life a secret, but what can be known going by her profile is that she loves kids. 
More On Another NFL Reporter: NFL Reporter Kay Adams Dating? Her Tweets Hint Yes!
Jen Hale's Family Life 
The American journalist recently posted a picture comparing her niece when she was a baby and now as a toddler. The picture on the right is a picture from her niece's first Christmas. 
While this is not the first time, she has graced her followers with the picture of her niece and left them in complete awe. 
The Auntie-niece duo sport amazing outfits together, wonder where her niece gets that swag from. After all, Jen is a fashionista herself. 
JUST LOOK AT THAT BELL-BOTTOM PANTSSSSS!!!
...
We needed a moment to collect ourselves there. 
Her niece, Dvanzy, is her brother's daughter. She welcomed her niece back on August 28, 2020. Sharing the beautiful moment with her followers, she declared how happy she was for her brother and further showed her excitement for the new journey. 
Hale concluded her note of love by remembering her father. She wrote, 
"To all of those people who played such pivotal roles in our lives after my dad died & my brother came to live with me... thank you!!!! You all know he's my <3"
Although hale was a teen when her father passed away, there are still many moments where she thinks about him. He died due to dilated cardiomyopathy, which has passed on to Hale.
Her medical condition does make things difficult for her at times. In an interview with Women's Health, she revealed how she had to wear a portable defibrillator to get her heart rate back to normal during the 2016 NFL season. 
With a promising career and a more than grateful family life, Hale definitely does not need anyone special to make her life complete. 
She now works as a sideline reporter for Fox Sports and covers New Orleans Pelicans for Bally Sports New Orleans.