Celebs
Who Is Jericka Duncan's Baby Father?
Jericka Duncan Is Open about the Details, from Her Baby to Her Parents, But, Her Secretive Love Life Is Keeping Her Fans Curious about Her Marital Status.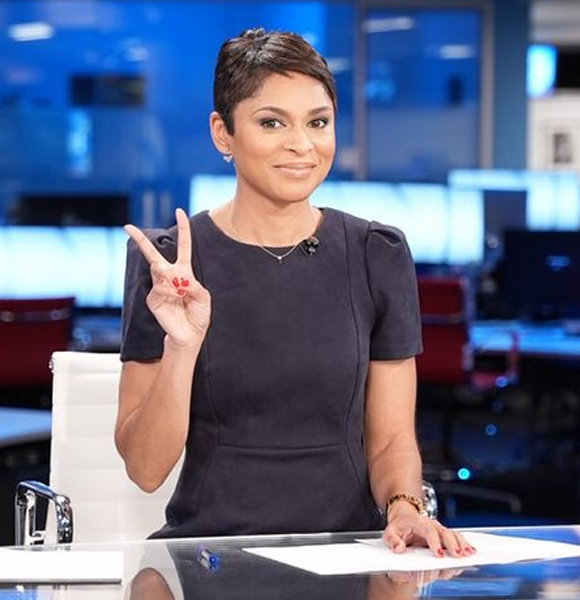 Jericka Duncan's acclaimed career as a journalist for CBS News has gained her substantial attention. Being in the media for over a decade, she is a familiar face to the audience, but her personal life also equally intrigues her fans besides her flourishing profession.
The CBS correspondent, who is not very flashy about her love life, has many curious to know who her husband is, given that she is already a mother to her baby girl.  
Is Jericka Duncan Married?
The journalist is pretty open about her personal life apart from her love life. Therefore, not giving a clue as to who the father to her daughter, Journey, is, the journalist has never mentioned if she ever had a husband.
But, judging from her social media presence, she seems to be parenting her daughter as a single mother, and she is doing a prolific job fulfilling her mother duties.
Jericka once appeared with her daughter on an episode of CBS Mornings. The short video clip of the show that she shared on Twitter is evident enough to her praise-worthy parenting.
In the short clip, the mother-daughter duo recited a children's book about anti-racism. Later, when Jericka asked her baby girl what her favorite part of the book was, she replied,
My favorite part of the book is "Shout, there is nothing wrong with the people." We are all different people in America who come from different places. And just because we come from different places doesn't mean that we get to make fun of somebody. We are all equal.
An anti-racist opinion coming from a little kid is moving and inspiring. And, while Journey answered the question fluently, expressing her opinion on anti-racism, Juricka looked at her baby girl with awe.
Many replied to the Twitter post with comments praising the CBS correspondent's parenting. One of the Twitter users wrote,
Absolutely awesome. Proves racism is taught and learned behavior. As parents, we have a responsibility to correct it.
Born in 2013, Jericka's daughter is now eight years old, and undoubtedly her understanding seems pretty mature and wise for her age, all thanks to her mother's parenting.
Although she is a single mom, the journalist is not alone in her ride through motherhood. Her parents support her hugely, who often spend quality time with Journey as per her social media feeds. 
Get to know - Wedding Bells Ringing for Suleika Jaouad?
Jericka's Parents Assisting on Her Parenthood
The CBS journalist is quite lucky to have parents who are there for her in every walks of her life. Moreover, her father, Ronnie Duncan, is a renowned name in media who has been in journalism for decades now. Ronnie is currently an anchor at Fox29. 
Jericka's father takes great pride in being a grandfather to Journey. Reflecting on his love for his granddaughter, the Fox29 anchor took to Twitter sharing a picture with Journey and Jericka, enjoying some outdoor time.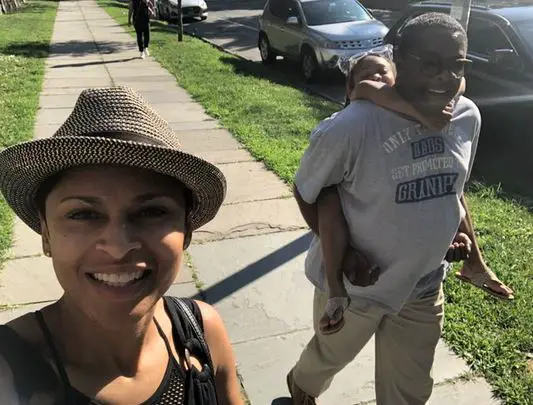 Jericka's selfies picture with her father and daughter (Source: Twitter)
While Jericka's mother is not active on social media platforms, Jericka makes sure to display some of the grandmother-granddaughter moments through her Instagram handle.
Despite being a working single mother, Jericka raising her daughter so well is an inspiration to many women. Her supportive parents are no less in acting as the pillar for the aspiring journalist through every aspect of her life.