Celebs
Wedding Bells Ringing for Suleika Jaouad?
Suleika Jaouad, who is known for her successful career, garnering her a hefty net worth, has her fans questioning if she has any plans to get married.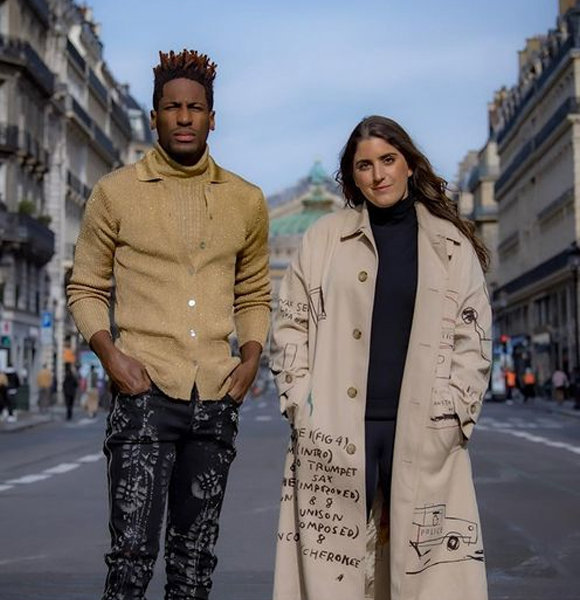 American writer Suleika Jaouad's life has not all been sunshine and rainbows. Her battle with cancer remains a major life-changing incident that made her discover 'resilience.'
But, along the way, she has supported her loved ones, including her longtime boyfriend Jon Batiste, a jazz musician. While the couple's togetherness marks a decade, their fans are already speculating their marriage is probably around the corner.
Suleika Jaouad's Plans to Get Married?
With the right companion by your side, even the difficult walk of your life somewhat eases up. So happens to be true with the Between Two Kingdom writer whose relationship with her beau Jon dates back to ten years ago.
Specifically, the pair met when Suleika was just thirteen years old, while Jon was probably fifteen. She often mentions on her social media posts that she first encountered him at a band camp.
Despite having known each other since a young age, the couple's romantic involvement wasn't until later in the writer's twenties, when she was battling cancer and had already broken up with her previous boyfriend, Seamus McKiernan.
The love life that bloomed during her hard times still remains intact after all these years, and the pair certainly makes up for an exemplary couple.
Treasuring their memorable moments together, Suleika, age 33, often takes to her social handles to showcase her love for the singer.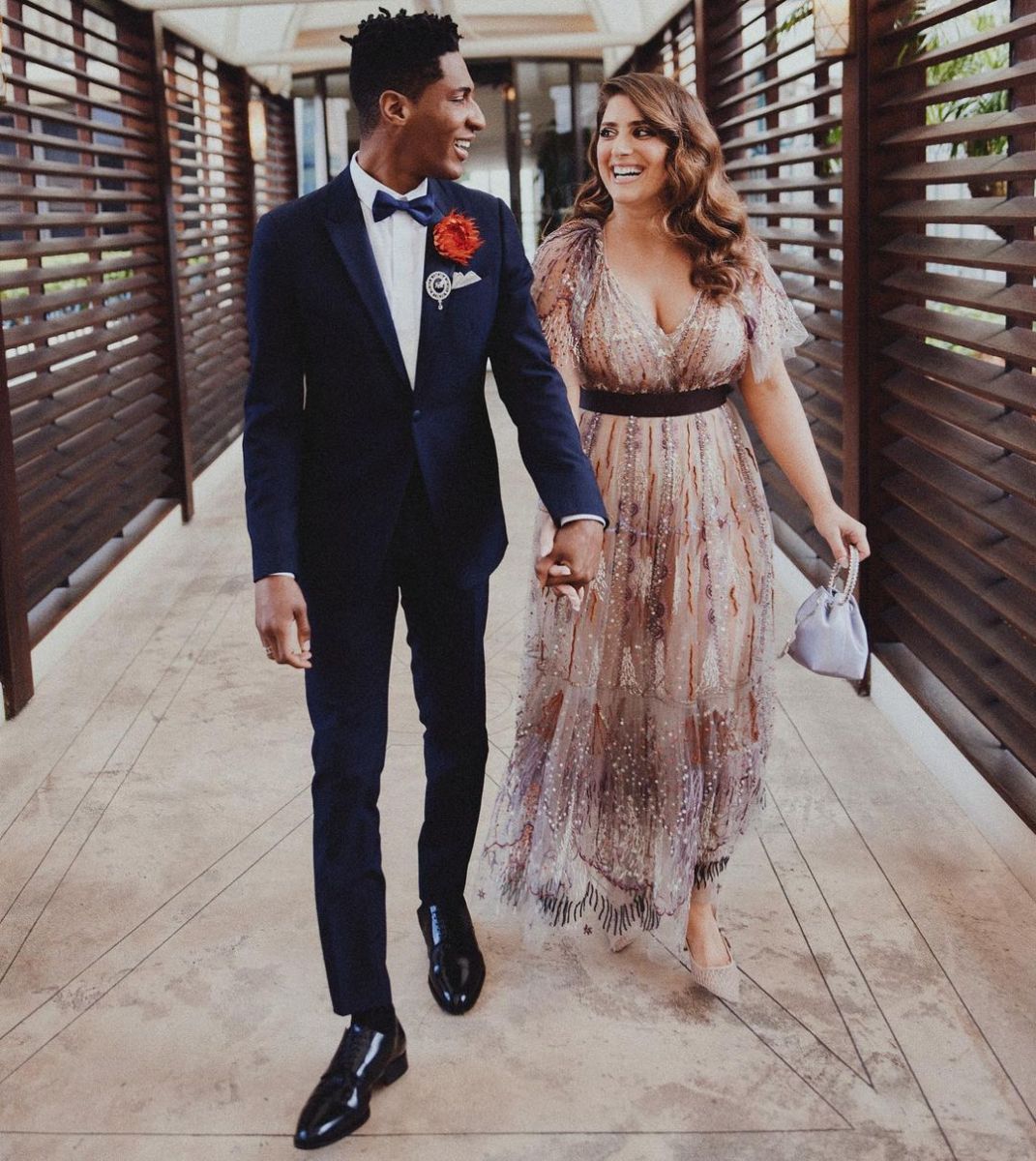 Suleika Jaouad with her boyfriend, Jon Batiste, at Oscar Awards event (Source: Instagram)
Get to know - Michael Darby Embracing Fatherhood for the Fourth Time
One of her recent posts dedicated to her beau was from April 27, 2021, when Jon bagged an Oscar award. Suleika, being the proud girlfriend, could not hold but write a lengthy congratulatory message to her beau through her Instagram that read,
What a NIGHT! My beloved won an Oscar.
She further wrote,
Just over a year ago, in the early days of quarantine, Jon was finishing up the songs for SOUL on my parents' piano in the living room of my childhood home…To watch this man grow and evolve from the awkward shy boy I met at band camp into the luminous, showstopping man he is today—it's beyond words. I couldn't be more proud of you.
Her loving words are enough to imply how closely they are bonded. Earlier this year, talking to People, Jon also shared about quarantine bringing him even closer to his longtime girlfriend.
Although the pandemic had been challenging, being by each other's side the whole time added to their everlasting love life. Talking about their time of quarantining together, the singer said,
Obviously, there's so much loss that we've faced individually and collectively, but I find that this time has also been a blessing in that it gives us a break to be with each other.
As the two have been together for such a long time, their undeniable chemistry does not go unnoticed. Witnessing their blossoming life, the couple has many questions when they plan to get married, but the question remains unanswered. While they are yet to take their relationship a notch forward, their individual professional lives seem to be skyrocketing.
More on - Kevin Samuels Shares about His Past & Current Relationship Status
What Do We Know about Suleika's Net Worth?
Suleika, belonging to a mixed heritage with a Swiss mother and a Tunisian father, is in the buzz for her new book, Between Two Kingdom, published in 2020, which explores her journey from battling cancer to retaining health.
Her captivating memoir went on to become a New York Times bestseller. Apart from her well-received memoir, she is also a journalist known for Life Interrupted, an Emmy Award-winning New York Times column.
Her multi-hyphenate profession includes her being an advocate and a motivational speaker, who also appeared in a TED Talk sharing her ideas in 2019.
Her vastly successful career, garnering her prestigious awards and recognition, is sure to earn her hefty. Although the actual value remained undisclosed yet, Suleika's net worth probably amounts to over a million dollars.