Music
Spilling Tea on Jerry Garcia's Intriguing Love life!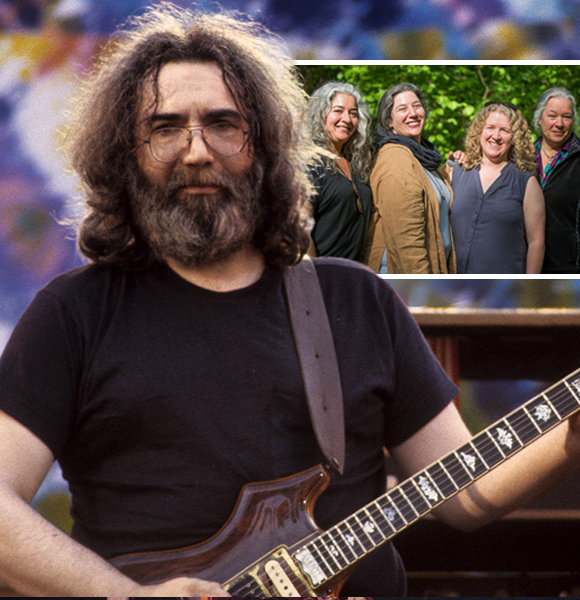 'They love each other, Lord; you can see it's true,' the lyrical essence interpreted by the late Jerry Garcia, renowned guitarist-singer, hits his listeners with immense butterflies rumbling over.
Being a singer, guitarist, and lyricist who inherited the purest form of love in his music had the most interesting stories to narrate about his life. So let's dust off the base from his relationship, wife, and much more.
Jerry Garcia's Wife
The Grateful Dead singer Jerry was one of the biggest sensations of the 80s and 90s. His band has given an alluring form to rock music. 
The prodigy took the footsteps into love for the first time in 1963 when he tied the knot with Sara Ruppenthal Garcia, his first wife. She worked at one of the coffee houses where Jerry and a few of his bandmates, Hunter, and Nelson, performed regularly.
They soon after fell in love and got decisive in ringing their wedding chimes. Moreover, a few years after their marriage, they also welcomed a beautiful daughter into their lives, who they named, Heather Garcia. 
Unfortunately, the marriage didn't last any further, and they decided to file for divorce and part ways in 1967.
Jerry then focused on his musical career and kept it on his top priority list for a few years, taking a break from his love life. Then, in 1981, his eyes landed upon Carolyn Garcia, whom he later married.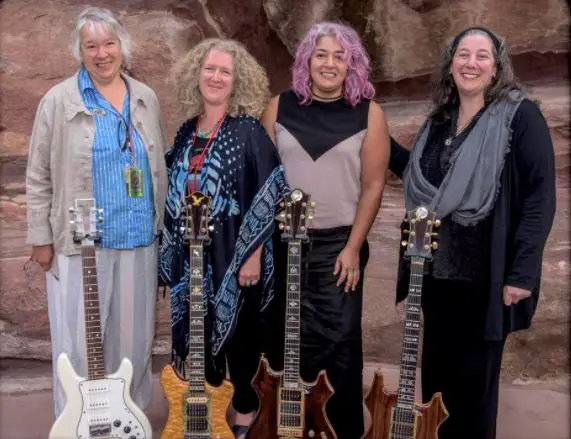 Jerry Garcia's ex-wife, Carolyn Garcia, and their daughters (Image Source: Facebook)
By then, Carolyn also had a daughter, Sunshine Kesey. He pursued his wonderful musical career alongside his beautiful wife. Moreover, the couple also shared two more beautiful daughters, Anabelle and Trixie. 
However, Jerry and his second wife ended their relationship in 1994.
Eventually, in 1994, Jerry got married to his third wife, Deborah Koons. But, sadly, the relationship saw it end after Jerry lost his life on the 9th of August, 1995, due to a heart attack.
But, before his death, he had prepared his will statement that clarified many things regarding the distribution of his properties, personal belongings, guitars, real estate, and many more.
In his will, most of the properties were distributed to his third wife, Deborah, and his four children from past relationships. However, despite a signed will, many consequences arose later, which led to a huge dispute between his wives. 
Keep reading about another rockstar: Jacoby Shaddix Never Shies Away from Expressing Love for His Wife
Jerry Garcia's Wives Got Into Dispute?
Jerry passed away in peace, but a lot of chaos was left behind. After his death, his two wives, Deborah Koons and Carolyn Garcia, got into a dispute.
The hostility had started a long time before. Carolyn, while married, had sensed how Jerry had been seeing Deborah at the time.
Acknowledging the fact, she rushed into her house and confronted her about the entire matter. However, Deborah laughed it off and didn't pay much attention to Carolyn's confrontation.
Moreover, Deborah did not let Carolyn enter his funeral after Jerry's death. Deborah said,
I was devastated. Jerry didn't like Carolyn. He wanted her out of his life. I think if my husband says he wants her out of his life, he wants her out of his death.
Soon after, Carolyn took a step forward and sued Deborah to get her $5 million divorce agreement.
She rose this case ahead because in 1993, after her divorce, Jerry paid her $400,000 and had promised to provide her with $250,000 for the next twenty years, which summed up to $5 million. 
To this, Deborah snapped back, saying the contract lasted only until he was alive. She added how the contract held no value after his death.
After a series of discussions and arguments, Carolyn finally agreed to settle for a bit less, that was, $1.5 million. So she got paid with the amount, and the case finally took a rest. Despite Jerry Garcia's demise, his legacy still remains through his music