Celebs
Jess Lockwood Cheated on His Wife? Who Is the New Romance?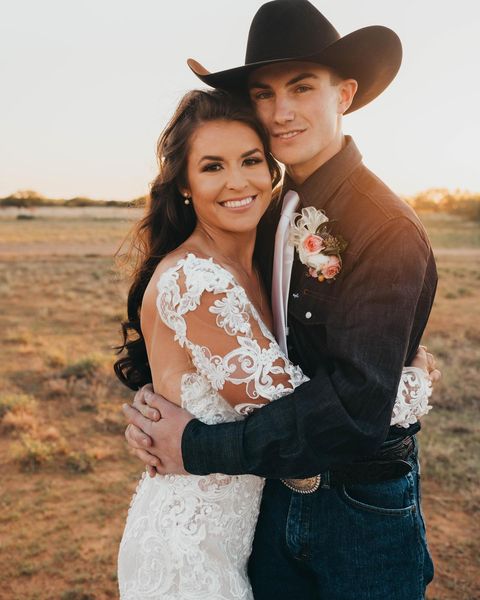 American professional rodeo cowboy Jess Lockwood is a bull rider. At just the age of 24, he has won many accolades on his professional front. 
As smooth sailing as his professional life has been, his personal life seems to have had its ups and downs primarily because he was speculated to have cheated on his wife with another woman. 
So for anyone wondering, 'is Jess Lockwood married?' he is not. However, he is not single at the moment. 
Jess Lockwood's Wife 
The 24-year-old has made history when it comes to his rodeo profession. He became the youngest bull rider to win two PBR world championships twice.
Jess won his first PBR in 2017 and won another PBR world championship two years later in 2019. 
Well, for someone who is at such a young age, Lockwood sure has achieved a whole lot in such a short span, as he turned pro in just 2015. 
But, those are the information you probably knew, didn't you?
Well, if yes, without going in circles, let's address the elephant in the room—his cheating rumor. 
He was previously married to his former wife, Hailey Kinsel, in 2019. But soon enough, their marriage, he and his wife parted ways, and then the news of him cheating on her came afloat.
But to this day, neither of them has provided any official statements, nor has there been any solid proof of his infidelity for us to confirm anything. 
So, for now, let's just know that this was an ongoing rumor. 
It seems like the proposal happened somewhere around 2019, and the two got married around October of 2019. 
The wedding pictures, however, are one of the most stunning. The rodeo cowboy married his wife in a full ranch-style wedding where the groom was in full cowboy mode. 
Jess's wedding was truly one of a kind.
The two exchanged vows under the bright sun on a farm where the groom and the groomsmen wore a blue jeans shirt and jeans pant with the classic buckled belts, complemented by huge cowboy hats.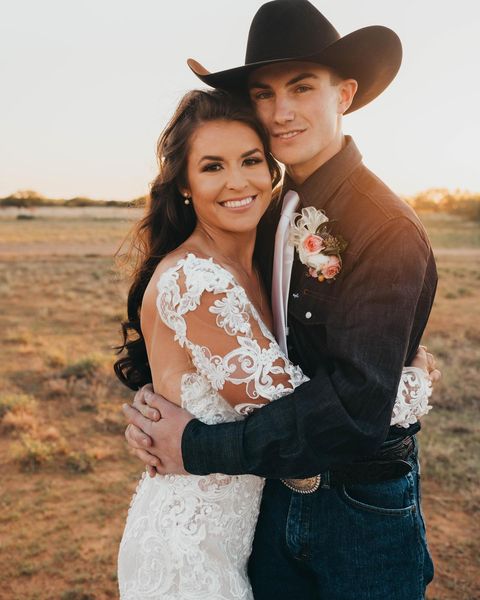 Jess Lockwood with His Then Wife (Source Instagram)
On the other hand, his former wife wore a lace gown with a low cut back complemented by a long flowing train. She looked absolutely beautiful. 
The picture-perfect marriage, however, did not last for long. As per a thread in Reddit, Hailey, a famous barrel racer, deleted all her wedding pictures and pictures with Jess from her social media. 
The same thread also discusses how Jess had cheated on Hailey and that the two have now separated. The online discussion also shed light on how Hailey had unfollowed him, but Jess was still following her at the time. 
And there now seems to be a whole lot of confirmation on Jess's separation from his former wife as Lockwood has openly expressed his love for his new girlfriend, Paige. 
New Romance in Life
Yes, there seems to be a new romance in his love life, Paige Jones. Paige's first appearance on his social media happened very recently, as recently as Valentine's Day, 2022.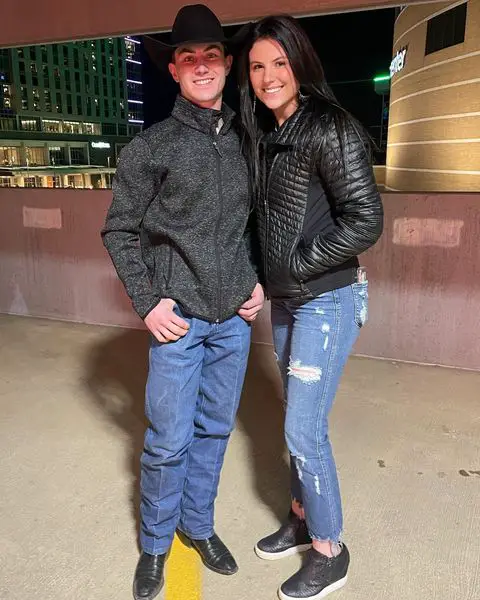 Jess Lockwood with His New Girlfriend (Source Instagram)
Yep! It's out and open to the world now that Lockwood is actually dating someone. 
He put up a picture with his new girl on his social media while wishing a happy valentines day to her. Sharing the all-smiles picture, he wrote, 
Happy Valentine's Day to this Gorgeous, Sweetheart of a woman that puts up with me 
He also put up a hashtag that read, "out of my league." We do not know how true that is, but the two look pretty good together. 
Talking about Paige, she is a jockey, so it's not hard to imagine how they might have fallen in love. 
Although he has not addressed much of his previous marriage, he seems to be taking his new relationship quite openly based on his social media presence. 
Stay with us to know how this romance will continue with another wedding on the way for Jess.