Entertainment
What's the Secret Behind Jessica Barden's Amazing Figure and Weight Loss Post-Pregnancy?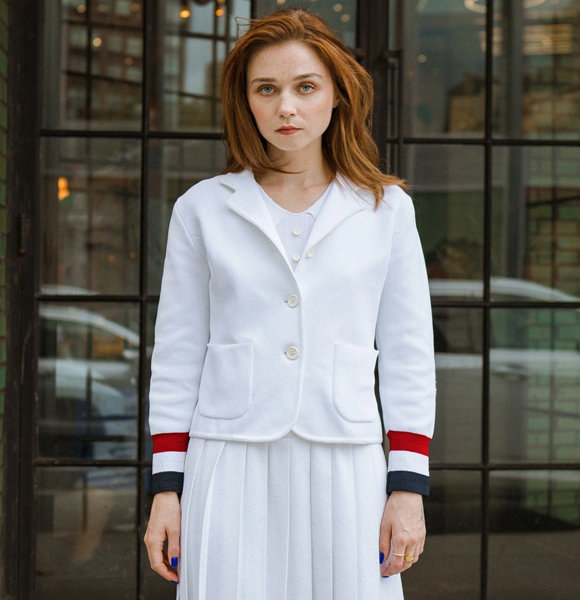 Jessica Barden slowly takes over Netflix with prominent roles in hit shows and movies.
The actress surprised her fans with news of her pregnancy on Instagram not long ago. But now she's back in shape like the whole baby thing never happened. So what's the secret to her weight loss?
What's Jessica Barden's Weight Loss Regimen?
Getting rid of that stubborn post-pregnancy belly bump is always a struggle for mothers, but Jessica seems to have cracked the code. Just a few months after she announced her pregnancy, she was on screen like nothing had changed.
Read more on Jessica: Jessica Barden Gives Away Dating Status In An Interview! Has A Boyfriend
In October 2021, she shocked her followers with a sudden pregnancy announcement that no one saw coming.
Flaunting her baby bump in style, she wrote,
"If I didn't reply to you and you felt like I was avoiding you it's because I was pregnant this whole year  Thank you to everyone I worked with in Australia, I am so grateful I got to work pregnant and I couldn't of done it without everyone's care and support."
Naturally, she received a wave of good wishes. It's pretty commendable that Jessica hid her pregnancy for several months from the media.
Furthermore, she wishes to continue the privacy and stated that she would not be sharing pictures of her baby on her socials.
"I absolutely love being someone's mum I will never post my child on here so this is still a meme account," she added.
Jessica is absolutely rocking the mom life, and she has bounced back to her pre-pregnancy body in no time. So is there a special diet or workout behind the miraculous weight loss?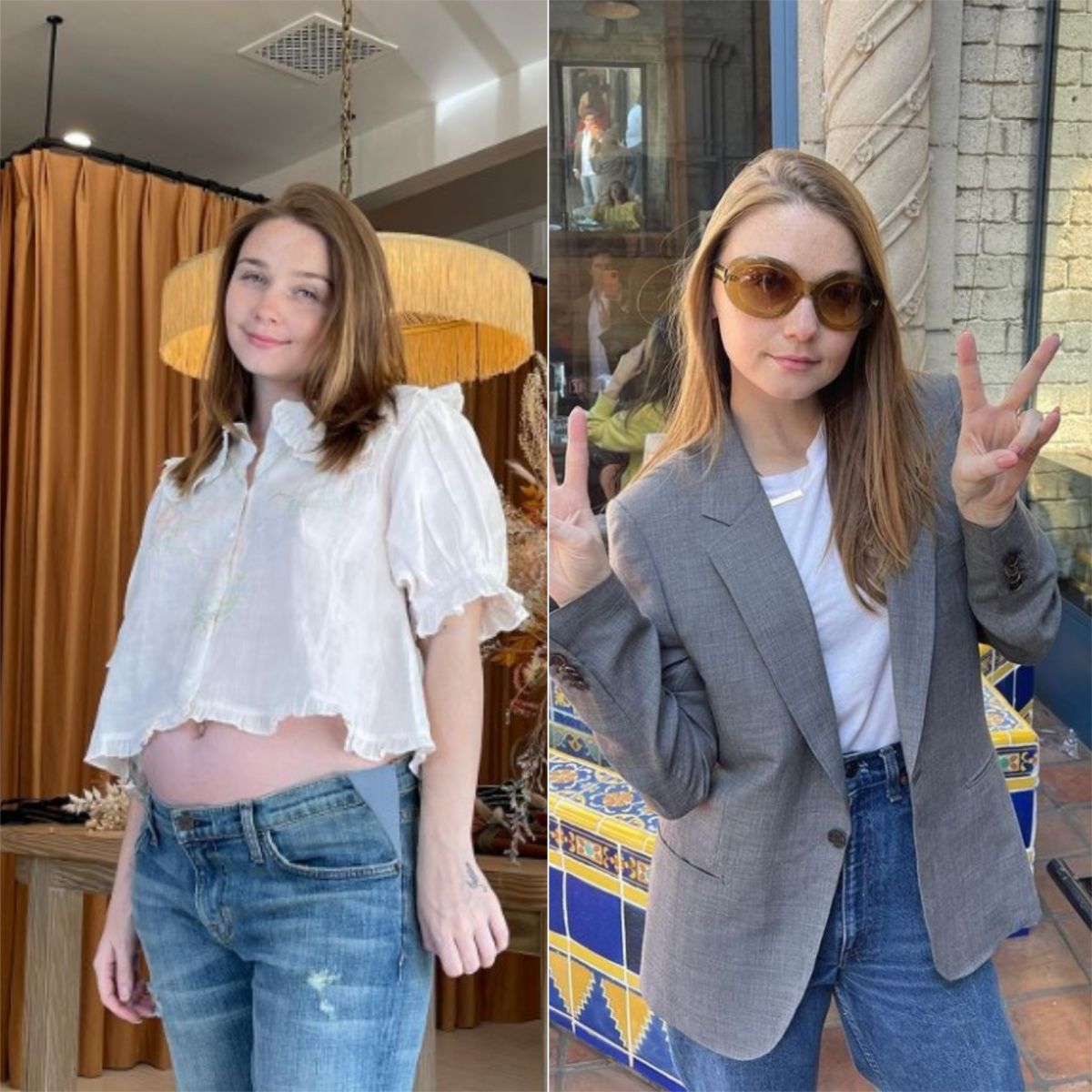 Jessica Barden Before and After Pregnancy (Source: Instagram)
Barden hasn't shared much about weight loss, but we know that she is an active person who enjoys exercising.
She said that she makes sure to get exercise in her routine every day, even if it's just for 20 minutes. She told Vogue,
I'll run or do some exercise that's to do with breathing. Controlling your breathing and using your body strength makes you feel so strong. I try and eat healthy.
Moreover, she has also taken up boxing as a side hobby. Jessica has been an open advocate about mental health and has shared her battle with anxiety with the public.
So, exercising and boxing followed by meditation act as a great way to keep her physical and mental health in a good state.
Diets and workouts are the common way to weight loss, but Jessica keeps her body moving differently, too.
She shared a short video of her dancing to some babies' tune on Instagram and said it was a show for her child. She easily takes home the 'Coolest Mom Ever' award with moves like those!
Her healthy and active lifestyle has been the major contributor to a smooth weight loss process after the pregnancy.
In addition, Barden has a naturally blessed figure from the beginning, which is definitely a plus point. Motherhood definitely looks great on the actress.
You can catch her looking as gorgeous as ever in her recent projects like 'The End of the F***ing World,' 'Pink Skies Ahead,' 'Holler,' 'Pieces of Her,' and more.
Jessica Barden sure has a lot more to look forward to in the future with a new baby and rising career.