Entertainment
Is Jill Flint Single Or Married? Is There a Husband In the Picture?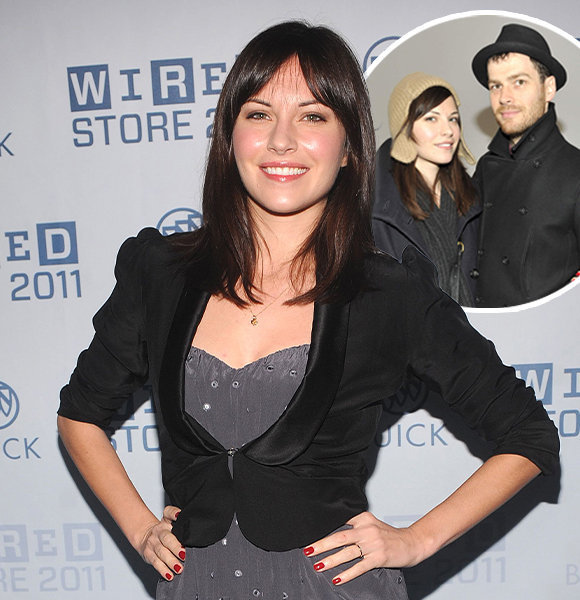 'Royal Pain' actress Jill Flint has made her way into people's hearts with her charm and beauty. Since the start of her career in 2004, she has appeared in many fan-favorite shows and has delivered her best performance in every role.
Subsequently, fans' curiosity about her partner or a husband in her life has spiked. Rumor has it that Jill is now single and happy, but the change in her marital status occured quite recently. Indeed, she was a married woman up until a few years ago. 
Who Was Jill Flint's Husband?
Flint was previously married to her long-time partner Drew Conrad. Flint's husband Drew is not in the acting profession like Jill, but he is pretty familiar with cameras as a visual artist. After years of being together, the two shared a lovely relationship that blossomed into a marriage.
Their dating days go way back to 2009. The pair have made several public appearances hand in hand with each other. They may have started seeing each other even before that.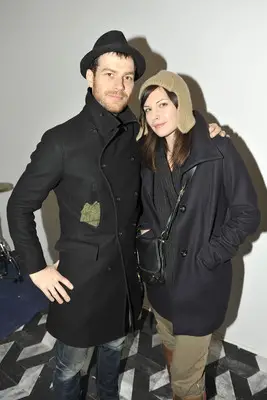 Jill Flint with Her Husband, Drew Conrad (Source: Patrick McMullan)
Eventually, the long-term couple took the next big step in their relationship and tied the knot in 2014. Flint was thriving in her career at that time and was efficiently managing time for both her perosnal and professional life. She shared her formula for maintaining the balance,
It's difficult but that's how life works. It requires understanding from my family. When I work I put 110 percent into it and when I'm off I don't go near work. When I have free time I devote it to my family and myself.
As a result, you get a woman who loves what she does. "It's a juggling act, but I feel most invigorated when I'm doing what I love. It allows me to be passionate about other things in my life," she added. 
Unfortunately, time gets the best of everyone, and Jill and her husband are no exception.
Following a five-year-long marriage, Jill and her spouse decided to part ways and divorced in 2019. The reason for their separation has not been disclosed yet, but Jill seems to have recovered well from the split and is back at her feet again.
She might not have her husband in her life now, but she is not lonely either. Jill is surrounded by her dear friends and coworkers. Moreover, her adorable cat, whom she calls 'Birdie,' keeps her company as she's always by her side. We see Jill is in good hands and doing pretty well.
Get To Know: Jonathan Cake & His Amazing Life with Wife & Family
She also loves to share moments captured with her feline friend on Instagram. Back in October 2020, Jill shared a cozy picture of her snuggled up with her cat on the couch on her feed.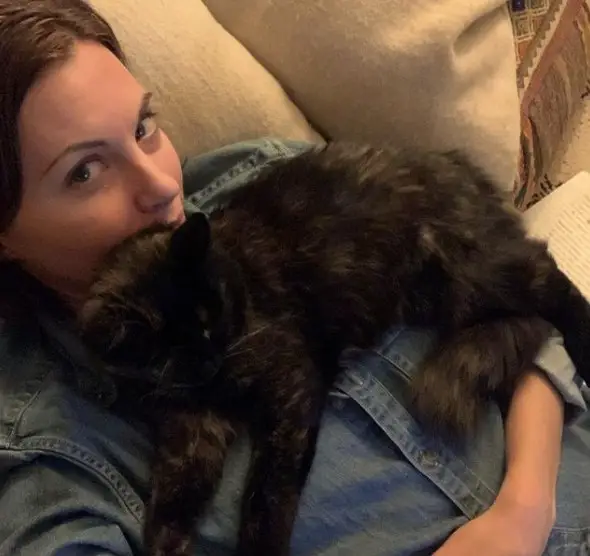 Jill Flint Posts Selfie With Her Cat (Source: Instagram)
"I was being super productive when this happened. I swear." she wrote for the caption. So miss Birdie, the cat, has been taking up Jill's time, and she is enjoying the company.
Moreover, her cat is not the only thing keeping her busy. Jill is spending her time working on herself and her body as well. She has joined the gym and is hitting the racks, and her progress is visible on her fit physique. 
With new projects lined up for this skilled actress, she enjoys her singlehood and a successful career. You can see her notable roles in 'Royal Pains,' 'The Good Wife,' 'Bull,' and 'Grey Elephant.'