Entertainment
Jonathan Cake & His Amazing Life with Wife & Family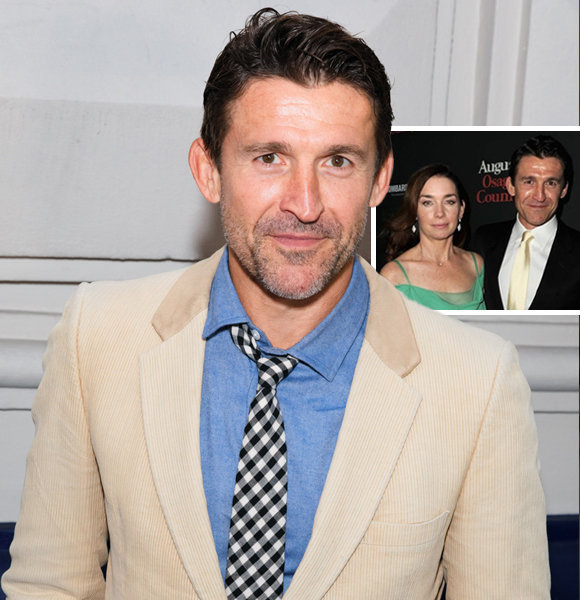 Supremely talented, Jonathan Cake is famous for starring in TV programs and films such as 'Noah's Ark' and 'Desperate Housewives.'
Along with a fulfilling professional career, his life alongside his wife is equally blissful. Displaying the blissful wedded life, his wife recently took to her Instagram to share the new milestone of their marriage. 
Jonathan Cake's Wife
"17 years…"
Wrote the actor's wife, implying their 17 years of togetherness in September of 2021. She posted a throwback picture of what seems to be a beautiful picture from their marriage. 
In the picture, Jonathan is seen with a sleek black tuxedo while his spouse is donning a perfect laced and flowy white dress, and not to forget her absolutely gorgeous hair.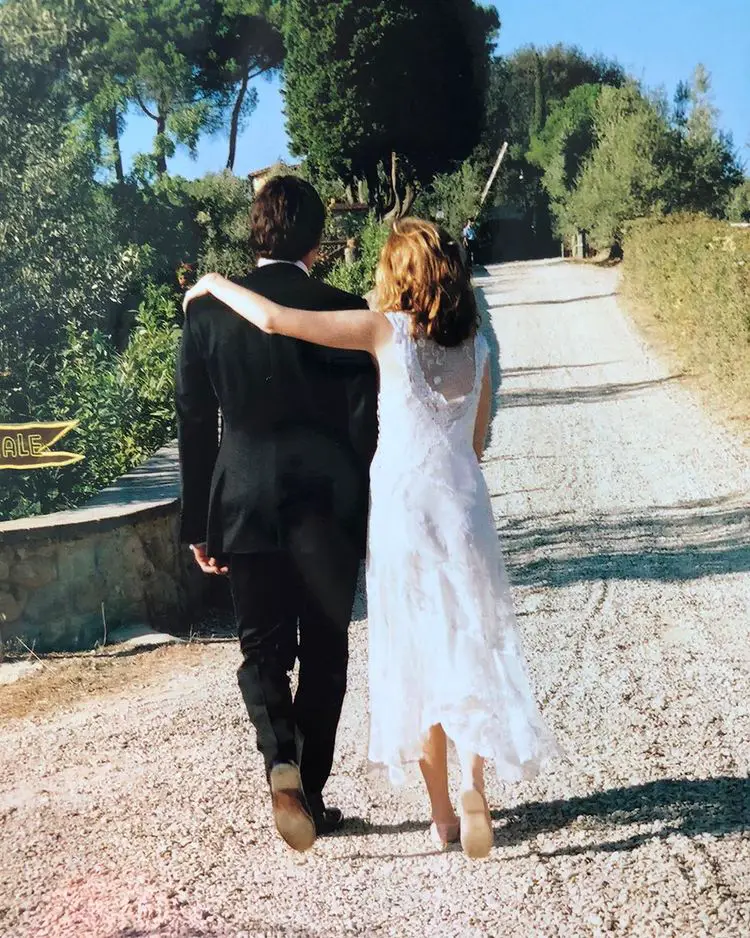 Jonathan Cake's Spouse Shares Their Throwback Picture (Source: Instagram)
He and his wife, Julianne Nicholson, tied the knot in 2004, and life has changed for the better for these two, as along the way, they have added their little bundles of joy (which we shall come back to later). 
Their meeting, however, was not out of the blue. The two met on a set (yes, his spouse is also an actress). 
The two have played a movie together.
They first met on the set of a pilot show on HBO, 'Marriage.' But sadly, the show never made it to the screens. Talking about how he met his spouse, he said, 
Hilariously, we met doing a pilot for HBO called Marriage, which never got made into a series. This was 2003, with Steven Bochco. Kate Walsh was in it, and Frank Whaley.
While we might have missed witnessing the chemistry of a lifetime on screen, the show was a boon after all; a boon that has rewarded Jonathan with the love of his life and two amazing children. The bundle of joy!
His happy family consists of him, a beautiful wife, a son, and a daughter. 
Jonathan Cake & His Family
The 'Law and Order' star is a father to Ignatius Cake and Phoebe Margaret Cake. 
His son was born in 2007, meaning he is a teenager now, and his daughter blessed the family two years later, after being born in 2009. 
The happy family of four often can be seen sharing bright smiles on Julianne's social media.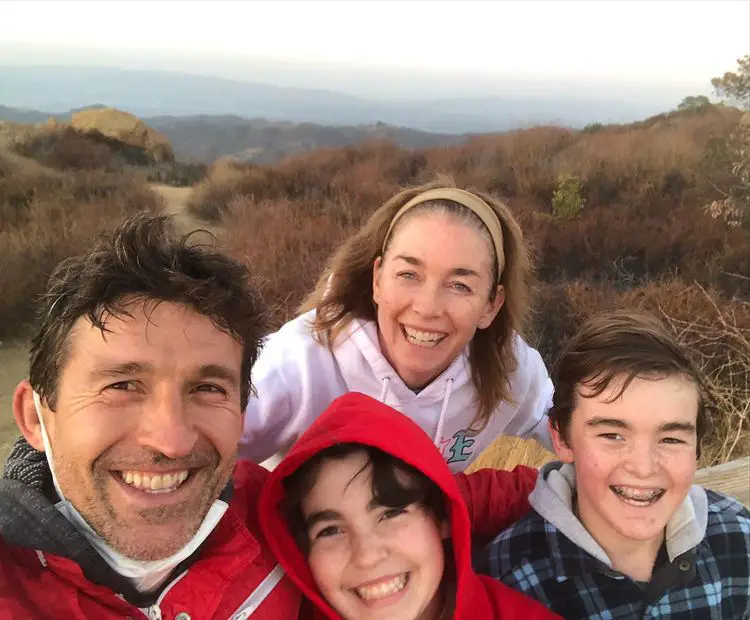 Jonathan With His Spouse & Kids (Source Instagram)
It's not very usual for his wife to post much of the family life, as she is busy with her outstanding career.
She also mostly uses her platform to talk about important social and political matters.
Also Read: Who Is Tara Wilson? Bio Reveals Family Life With Husband Chris Noth
There was a time when Cake nearly settled with a new family.
He was previously engaged to actress Olivia Williams with whom his relationship lasted for seven years. However, the two got separated a few weeks before their wedding. 
Well, as they say, all of that is yesterday's news. 
Life now is surely, just the way that the 54-year-old imagined for himself.
He not only has an alluring relationship with his partner and son, but he is also as tight-knitted with his parents and often showers his gratitude for them through his social media posts. 
Born to parents who worked really hard to raise him, he surely acknowledges all they have done for him.
His father, a glassware importer, sadly passed away, and he never fails to show respect and love for his father whenever he misses him. 
Likewise, he also cherishes all the times spent with his doting mother and shows appreciation whenever he gets a chance.
Jonathan, a big family man at heart, cherishes his prosperous family life and his social media presence is evident enough to suggest that.