Entertainment
Jill Wagner's Father Pushed Her to Pursue Her Dreams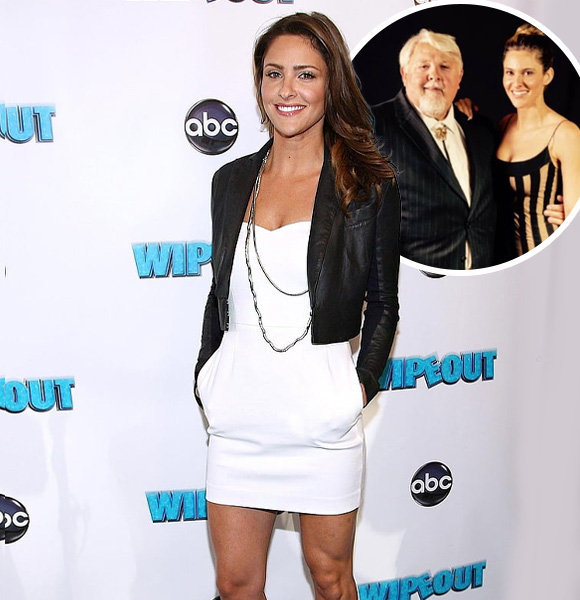 TV personality Jill Wagner is a familiar face amongst households, mainly due to her appearance as the host of the popular reality game series 'Wipeout.'
Since then, she has remained active in the industry and still credits her parents as her biggest supporters. Jill comes from a family with no background in acting or the entertainment field, so she made it here by herself. 
But, her family would always support her from behind the scenes. 
Jill Wagner's Family
Jill was born in North Carolina to her parents in 1979. She has a mixed ethnicity as her father is Jewish, and her mother was Italian descent.
She was born into a loving family but sadly could not receive the love from both her parents. 
Unfortunately, Jill was raised by only one parent- her father, as her mother passed away when she was young.
She has not talked much about her mother since it must be a sensitive topic for her, but her father raised her well on his own, playing the role of both the parents and keeping the family intact.
Also check out: Inside Shawn Doyle's Successful Career and Personal Life
Her grandmother, Roberta Wagner, was the maternal figure in her life due to her mom's absence. But she was undoubtedly closest to her father, David Wagner.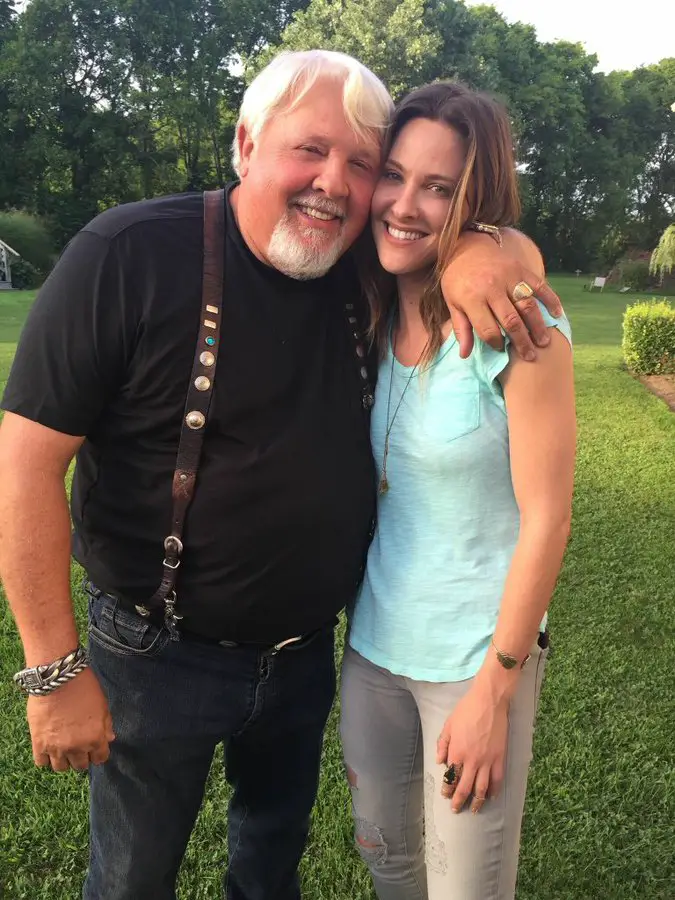 Jill Wagner and Her Dad, David Wagner (Source: Twitter)
Jill shared that she was raised to be a strong woman. She calls her father a "man's man," and his idea of quality time would include teaching the kids how to shoot guns and trips to the ballpark.
As a result, she was pretty much a tomboy growing up. So something such as a career in modeling was a thought that never occurred to her. 
That was until she was approached by a man at the mall who proposed the idea of her working as a model. She was offered a job for a photoshoot in Jamaica, which surprised her. 
So, she went to her dad to consult the matter. Of course, he was skeptical about the job, but he talked with the photographer, and after confirming that it was a legit job, he let her pursue her interests.
"I always told her to pursue and follow her dreams," said her father.
"She came to me and said, 'Dad, I want to go to California.' And I said, 'Are you sure about that?' And she said yeah. And I said, 'Well, all I can tell you is that you've got to do it now. You can't do it five or six years from now and look back and say you wished you had done it before.' " he added.
Read similar stories: Arnold Pinnock Fulfilled His Childhood Dream of Becoming an Actor
And so, with much-needed support from her father, she embarked on the journey to becoming a model, which proved to be the beginning of her entertainment career.
Fast forward to now, she has brought her father into the business as well. The father and daughter duo feature in a travel show 'Jill and dads America.'
Wagner has established her career now at age 44 and has a sweet family of her own. She and her husband, David Lemanowicz, are parents to two kids. 
Likewise, she is also still close to her father and brother. So, all in all, Jill's off-screen life is just as delightful as her on-screen one.