Entertainment
Debunking Jimmie Walker's Relationship Rumors- Has a Wife?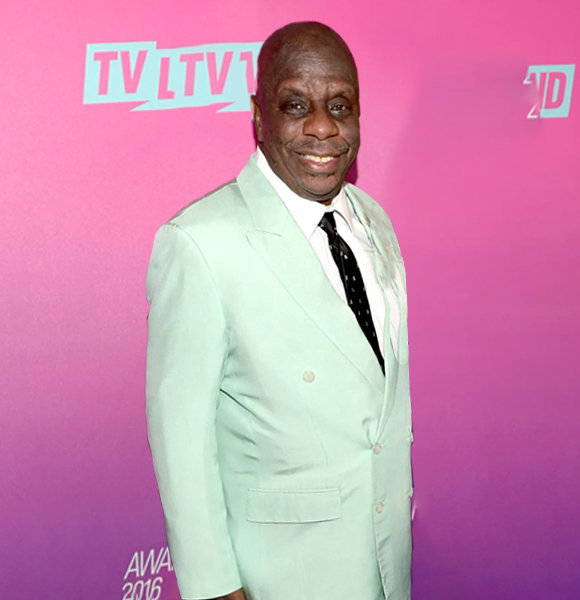 Actor and comedian Jimmie Walker has made many people smile with his sense of humor. Many women will be glad to have someone like him as a partner.
However, this man hasn't disclosed any information about having a wife or girlfriend. But we are here to clear all the confusion about his dating life. So, Is Jimmie Walker Married? Let's find out.
Jimmie Walker Has a Wife?
Even though there have been rumors of him having a wife or girlfriends in the past, he sure is not a married man. 
The 'Match Game-Hollywood Squares Hour' star disclosed that he had a wife and kids in an interview with 'The Wendy Williams Show.' But he did admit that he frequently dated women.
Explore: Does Deena Dill Have a Husband?
As a celebrity, Jimmie, age 75, has been the subject of many rumors, especially regarding his dating life.
He was reportedly married to his co-star Jere Fields. The rumors had it that they apparently got married 24 days after starting to date one another.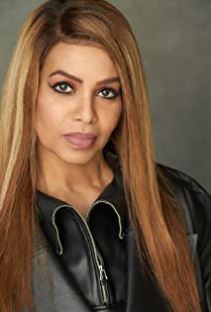 Jimmie's supposed wife, Jere Fields. (Photo: IMDB)
The 'Bustin' Loose' actor having a wife certainly drew a lot of attention. But it was just speculation.
Jimmie and his supposed wife, Jere, appeared to get along well in the television game 'Tattletales,' which sparked rumors that they were dating. However, they later confirmed that they had nothing romantic between them.
His never-ending rumor is being in a relationship with Ann Coulter.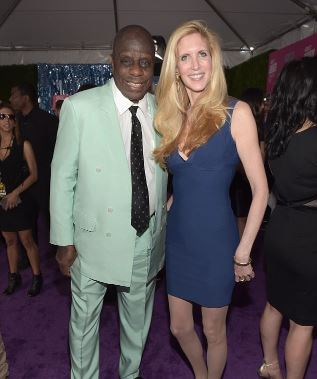 Jimmie's supposed girlfriend, Ann Coulter. (Photo: The Mercury News)
Jimmie and Ann have been friends for a long time and are often seen together in public, but they always deny being in a relationship.
In 2013, Ann cleared all their fans' doubts by referring to Jimmie as her good friend in an interview with HuffPost Live. She also made a joke saying it was Jimmie making all the rumors.
Although she made it pretty clear, their fans were in denial. 
Fast forward to 2017, they again made headlines. 
You May Like: What Does Alex Newell Identifies As Their Gender?
In 2017, Jimmie's friend Norman Lear revealed that his friend and Ann were dating. Well, it made an uproar on the internet. According to Lear, Jimmie and Ann were seeing each other and having dinners.
After hearing about their relationship, the 'Airplane!' star and Ann's fans were on cloud nine. But, soon after that, Ann took her Twitter to claim that she was not in a romantic relationship with Jimmi and they were nothing more than friends. 
Ann denies being in a relationship with Jimmie. (Photo: Twitter)
Besides his dating rumors, Jimmie has not revealed much about his partners. 
As of now, he doesn't seem to be dating anyone. But there is a possibility of him hiding his partner from the spotlight.
More on Jimmie Walker
Jimmie Carter Walker Jr., a.k.a. Jimmie, was born in Brooklyn, New York, on June 25, 1947. 
His career began on a radio station, and later started doing stand-up comedy.
During his performances, he was approached by the casting director of 'Good Times.' After that, he appeared in 'Good Times' for over a hundred episodes. 
Recommended: Inside Shawn Doyle's Successful Career and Personal Life
Following his first appearances, he now has over thirty movies and tv shows credited to his name. 
He mostly earns from his movies, TV shows appearances, and stand-up comedy tours and has amassed a net worth of $800k, according to Celebrity Net Worth.