Entertainment
John Benjamin Hickey Opens Up about Being Gay and Relationship with His Partner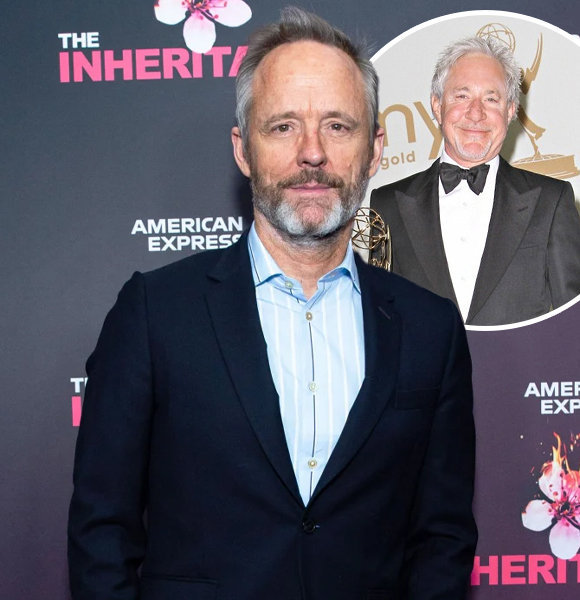 John Benjamin Hickey is an acclaimed actor who has built a notable career in all three platforms for acting- film, television, and theatre.
Throughout his career in the 90s, he has played several different roles, and a fair number of them have been gay characters.
And if you're wondering, yes, John is gay in real life too. In addition, he is a proud representative of the homosexual community on stages and big screens.
He has played a father, a partner, and many other roles as an actor, but what about his personal life? Let's have a look.
Is John Benjamin Hickey Married? 
The answer is yes, as per The Observer.
In reality, John is a married man, and he shares a longstanding marriage with his husband, Jeffrey Richman. Jeffrey also comes from the same industry as his partner, but you'll rarely see him in front of the camera.
That's because Jeffrey is a renowned producer who has won multiple awards for his work. He started out as an actor but then realized his forte was producing and writing and shifted towards it, resulting in major success.
You might catch his name in the credit lists for one of your favorite comedy shows such as 'Modern Family,' 'Fraiser,' and 'Rules Of Engagement.'
Read more on: Harry Hamlin Rumored as Gay? What Is the Truth?
Hickey and his partner's bond is one of the Hollywood relationships that have lasted the test of time and fame. They began dating in 2003 and have been inseparable since then.
Although John prefers not to say much about his relationships with Jeffrey and vice versa, the pair are often spotted together at public events side by side, looking dashing as ever.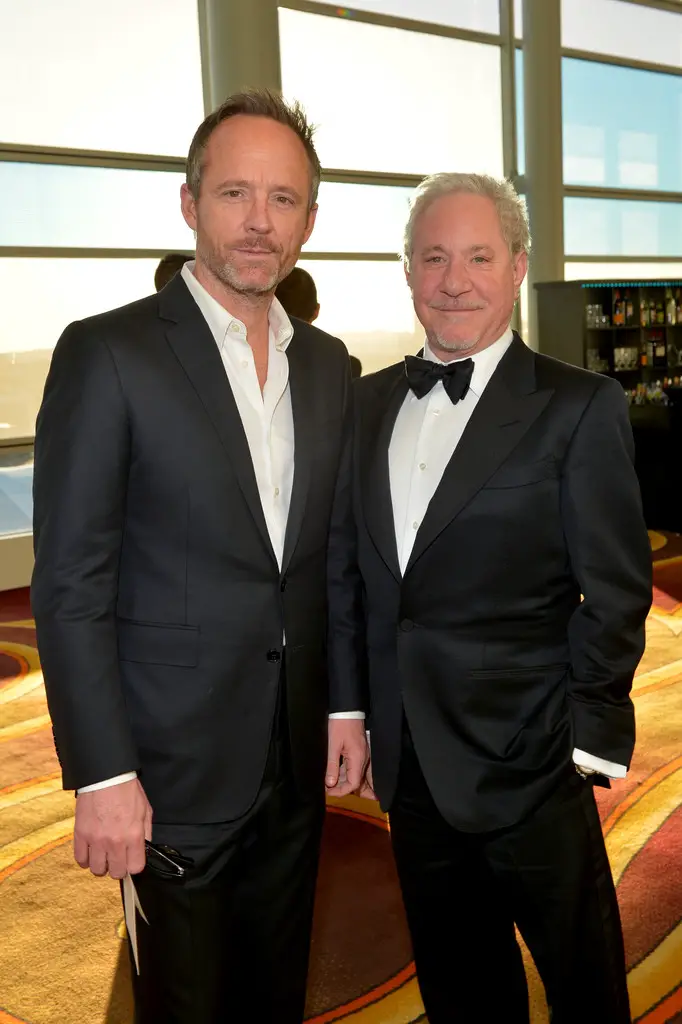 John Benjamin Hickey and his partner, Jeffrey Richman (Source: Zimbio)
The talented men excelled in their respective professions, but things weren't always easy for them.
John had played several homosexual characters, which sadly wasn't necessarily a good thing back when homosexuality was highly stereotyped and outcasted.
Hickey was told that he should be careful while accepting roles of gay characters as he would be typecasted for the same. He told Theatrely,
It was a terrible and limiting way of thinking about your career and the multitudes that are contained in playing different characters
Moreover, gay actors were marginalized before, but now, times have changed for the better.
"There are so many more gay parts now and, wonderfully, more out gay actors with a sense of ownership over their representation that is really exciting," he added.
Similarly, John's partner also makes sure to include LGBTQIA+ representation in his projects.
So, as soon as same-sex marriage was legalized in California, he decided to show 'Modern Family's beloved couple Cam and Mitch getting married.
As a result, he takes pride in being a part of the first same-sex marriage displayed on the TV.
Moreover, John was ecstatic about the news. "My boyfriend always reads the first draft and he called me in tears after he read this one," Jeffrey shared with The Hollywood Reporter.
And so, the couple shared the proud and emotional moment wrapped up at home as they watched the scene together on television.
Needless to say, John Benjamin Hickey and his partner share a delightful relationship. They have spent two wonderful decades together, and they have plenty more years to look forward to.