Entertainment
John Ibrahim Finally Reveals His Newborn on Social Media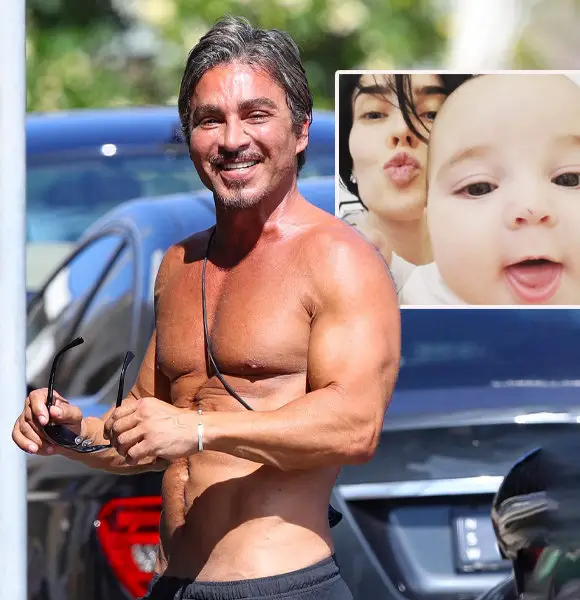 Notorious Australian businessman John Ibrahim is not unfamiliar with seeing his name on the headlines. It's usually because of his business ventures, but he has caused some spark in the media for a different reason this time.
Recently, John gave his followers a sweet surprise by sharing an image of his girlfriend and son on his Instagram, leaving people gushing over the adorable photo.
John Ibrahim's Son Makes An Instagram Debut
John does not usually share much information about his personal life and likes to keep things down low. But even the toughest people melt when their precious child comes into the picture.
Ibrahim took to Instagram and posted this cute picture of his long-term girlfriend, model Sarah Budge with their infant son Elvis. He captioned the precious photo, "Loves, my favourite little man x"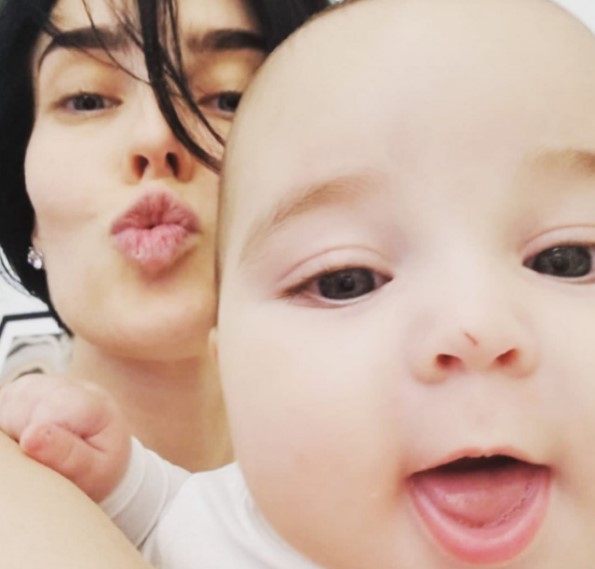 John Ibrahim's Girlfriend and Son (Source: Instagram)
Baby Elvis looks absolutely adorable in this picture beside his mother, Sarah, who looks equally stunning. He's sure to grow up to be a fine young man as he is blessed with the 'good looking' genes, thanks to his dashing parents.
The good news broke in September 2021 about the birth of John's son. Sarah's pregnancy was not hidden, and she flaunted her baby bump with charisma.
However, this is the first time we've seen a picture of their son through John's social media.
On the other hand, Sarah's Instagram is private, but her happy family portrait makes for her 'gram profile picture.
Furthermore, this is not John's first experience as a father. He has two children, son Daniel, who is 31 years old, and another seven-year-old boy from his previous relationships.
You might like: Maria Thattil Take on Being Single This Valentine's & Coming Out As Bisexual
John and Sarah's relationship has transformed into a joyous family with the arrival of a new member. But, it looks like John isn't going to be addressing her as her wife anytime soon, as there are no plans for a wedding for now.
Nonetheless, Sarah has stood by John's side as a loyal girlfriend, if not a wife, over the years through all the highs and lows.
John Ibrahim And His Girlfriend
John met model Sarah Budge in 2015 when he was looking to buy the Potts Point building.
Sarah was operating a restaurant there, and their paths crossed at a place of business, which later evolved into a longstanding romance.
Sarah has been a supportive partner for Ibrahim, who has been linked with illegal activities in the past.
John, a prominent name in the nightclub scene in Australia, has made numerous trips to the court, but he has walked out unconvicted as a free man each time.
His dramatized life story was shown in the series 'Underbelly: The Golden Mile.'
Moreover, the life partners are also involved in business with each other. For example, Sarah had launched and operated the Crane Bar on a site owned by Ibrahim, but unfortunately, due to the pandemic, the place had to shut down.
Prior to this, Sarah was involved in the modeling industry and appeared in many campaigns and shoots. 
Leaving the bygones behind, the couple has started a beautiful new journey together as parents.
Of course, they have their hands tied taking care of the newborn at the moment, but it is definitely a golden opportunity to recreate the bond and love that has lasted through all the years and take it further ahead even more.