Entertainment
Maria Thattil Take on Being Single This Valentine's & Coming Out As Bisexual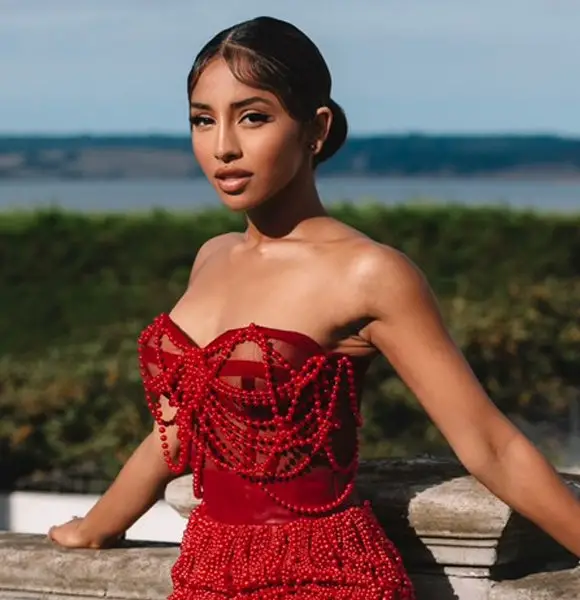 Australian beauty Maria Thattil's enchanting beauty and grace in known to many from her accomplishments in the Miss Universe Pageant and Australian reality TV show I'm a Celebrity…Get Me Out of Here!
As Valentine's Day comes right around the corner, the gorgeous Maria has admitted to being single currently and has decided to spend the lover's day alone. 
Maria Thattil Is Single This Valentine's? 
Maria has had her fair share of romantic adventures and rendezvous in the earlier years, but things are a bit different for the TV personality this year. She's had dates everywhere, from around a bonfire to the beachside in Bali.
However, this year, she's taking time to rejoice as a single woman and focus on herself. With her irresistible charm and cheerful personality, it's not like she would have a hard time finding someone special. So what's the real reason behind her choice to remain single on the romantic occasion?
Maria shared insight on her dating life in her column in 9honey and stated that this is the first time that she has been single on Valentine's Day in the past eight years, and this year would be the best out of them all!
Dates on the beaches of Bali and weekend farm stays sound like they are a difficult feat to top, but Maria has discovered a new form of love better than it all. Instead, she has chosen to pour the love towards herself this year as a single lady. She wrote in her column,
What if Valentine's Day was not just about pouring love into a significant other, but celebrating the significant love we have in our lives in all its forms?
She also talked about how she has focused more on the other person in her past relationships than herself and the relationship as a whole. But now she's single and satisfied. Maria has discerned the necessity of giving love and time to herself, making her experience with love much better.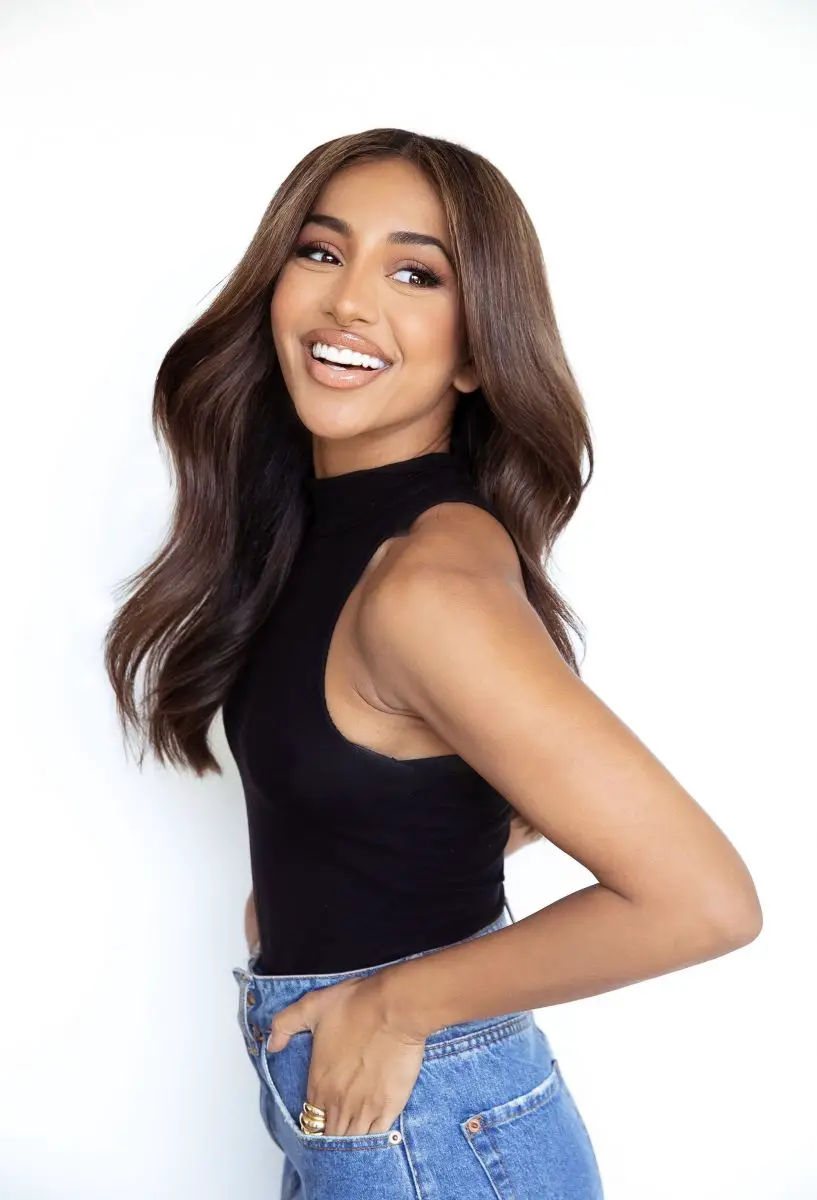 Maria Thattil Poses For A Photo (Source: Maria Thattil)
She added, "My best experiences of love happen when I'm pouring into myself first. I've spent the last two years rebuilding a relationship with my body, my sexuality, my sensuality, and learning to show love to myself."
It's wonderful to see the happy 'single lady' Maria embrace the beauty of self-love and realize the importance of giving yourself the care and nurturing you deserve. Furthermore, on the topic of realizations, Maria has also realized another important part of her sexuality and has proudly announced it to the world.
Maria Thattil Comes Out as Bisexual 
In a recent episode of the show, I'm a Celebrity…Get Me Out of Here! Maria confided in co-star David Subritzky and officially came out as a bisexual woman. 
Read more: Lou Sanders Opens Up about Her Partner
She further explained that she had always been bicurious and attracted both men and women but was hesitant to share her true identity with others because of a fear of being scrutinized.
Moreover, she has not been in a relationship with women like she has been with men, so her fear of judgmental opinions heightened. She spoke on the radio show Hot Nights with Abbie Chatfield about how people are often skeptical about bisexuality.
But, Maria has finally gathered the courage to accept her true self as a bisexual with pride. She said,
I haven't had the same sexual and emotional relationships with men and women, but it's something you inherently know in yourself.
Thattil now feels much better and free after the long-kept secret is out. Moreover, she is now an open advocate for people belonging to the LGBTQIA+ community.
Another subject close to her heart is advocacy for people of color. Her family comes from an Indian background, and she has talked about the struggles she faced due to her ethnicity.
More on Maria Thattil's Ethnicity, Parents, & Background
Maria Thattil was born on February 4th, 1993, to her father Tony and mother Nicky. Her parents moved from South India to Australia in the 1990s.
She made the headlines after being placed in the top 10 ranks in the Miss Universe pageant. She is one of the three women of color to represent Australia in the global pageant and one of the shortest ladies on the ramp, standing at the height of 5'3".
Due to her ethnicity, she has been told that she was not "Australian Enough" to represent the country. But tackling all those comments, Maria has graciously embraced her ethnicity and sexuality.
Her talent, confidence, and beauty are influential for anyone. She has become a role model for all the girls out there and uses her platform to share more awareness and positivity.