Entertainment
Spilling the Tea on John Nettles's Love At First Sight with His Wife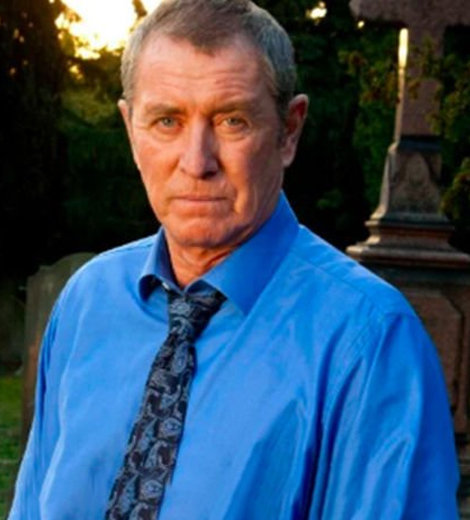 Whether from his roles on television or his eloquent voice in narrations, John Nettles has made himself a familiar name and face among viewers.
But an aspect of John's life that viewers might not be familiar with is his personal life with his wife and daughter. Nettles has a small lovely family with his wife, who has stood beside him for years.
Get To Know John Nettles's Wife
John Nettles calls the beautiful Cathryn Sealey his wife. The actor and his wife, a former nurse, have been married for a span of 26 years and are still tied together with the strong strings of matrimony.
John married his wife in 1995 after he fell in love with Cathryn at first sight. He spotted her at an after-party for Les Dawson's comedy show.
Like a typical hero coming into the damsel's rescue in distress, John caught Les boring her with a lousy joke. Then, John came in at the right time and swooped her away from there to grab a drink with her.
Ironically, she was the one who swept the actor off his feet. Smitten by her beauty, he told Dailymail about their first encounter, "I was bowled over by how beautiful she was."
The night marked the beginning of a loving journey for John and Cathryn, and the actor found love when he was least expecting it.
John was previously married to Joyce Nettles, but it ended on a bitter note. The pair was together for 12 years, but they had to part ways in 1979, and John admits it was the forthcoming of his behavior.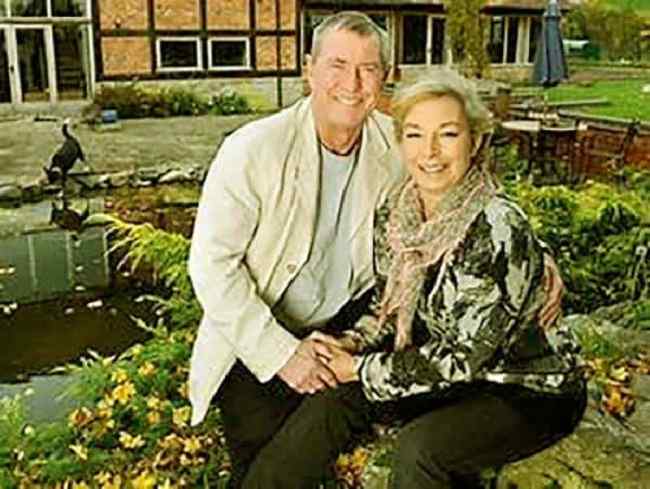 John Nettles With His Wife (Source: BiographyMask)
It was a difficult time for John both professionally and personally. He was in his struggling phase as an actor, and stress from work resulted in an unhealthy equation with Joyce.
Reflecting on those times, he said,
My preoccupation with striving for success no doubt ruined many a relationship
And so, the marriage came to a crash. John admitted to not giving Joyce the attention and time she deserved, but he's trying to be the responsible partner to his current wife.
Judging from their long-lasting marriage, it suffices to say John has found the way into a woman's heart.
Everything turned out for the best for Mr.Nettles in the end. He delightedly says that he has never been happier, and his dear Cathryn is the reason behind it.
 "I never thought I'd fall in love again. I was very bitter and cynical when my first marriage broke up," he said.
He was once rumored to be gay due to his onscreen portrayals, but that was nothing more than a rumor as the actor is not gay in real life.
Moreover, the actor had given up all hope in love and was set for a life of solitude, but he met the perfect woman at the perfect time. He added,
I thought I was set to be a bachelor for the rest of my life. But I finally found a lady brave enough to take me on
John and Cathryn are keeping each other company in their elderly days. Another important woman in John's family is his daughter, who is all grown up and is making her daddy proud.
Also check out: Jill Hennessy & Her Amazing Family Life
John Nettles's Daughter
Nettles has only one child, and it's his daughter Emma Nettles, who now goes by Emma Martins after her marriage to Nobby Martins.
Emma was born during his first marriage to Joyce in 1970. She has followed her father's suit and has taken on his role, but with a slight twist. 
When he was young, John's role as Jim Bergerac in the long-running show 'Bergerac' is known to many.
He played a detective from Jersey, and much to your surprise, his daughter Emma has chosen the same path, but as a member of the police force in real life.
She used to tag along to the show's sets as a little girl, and her father's life as an actor left a big impression on her.
She once said it's come to a 'full circle' now that she's in the Jersey Police. "Dad pretended to work for the Jersey police for 11 years, and now I'm doing the same thing for real," she said.
With a loving wife, a daughter making him proud, and a notable career, John has his life set in all aspects.