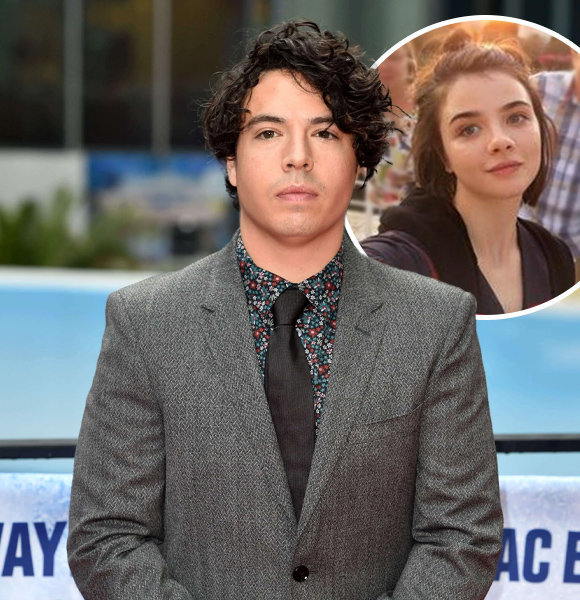 Jon Bass is a promising up-and-coming actor who has delved into all three acting platforms- television, film, and theater.
As he gains more popularity, questions arise about the off-screen dating life of the handsome actor. Jon hasn't spoken much publicly about having a girlfriend or wife, but we did the digging for you, and here's what we found out.
Who Is Jon Bass's Girlfriend?
It's hard to remain single for someone with humor, skills, and good looks like Jon. Plus, his charming personality is surely an addition to the green flags.
Therefore, Jon has found sweet, sweet love in his life, and that's his lovely girlfriend, Sophia Goldfarb.
While he refrains from giving out too many details about his relationship to the public, he cannot resist sharing adorable moments with his lover on Instagram.
Sophia has made a few casual appearances on his feed in the past, but he made things official on Valentine's Day by posting an album of pictures dedicated to his girlfriend.
The post featured pictures and videos of his girlfriend and their pet dog. He completed the post with the caption, 
Some call it love, most call it stockholm syndrome. happy valentine's day to the hottest person in the house.
It's unclear when they began dating, but things seem pretty serious for Jon and Sophia. They live together, and Jon enjoys spending his days with Sophia's parents as well.
Similarly, Sophia likes to give a little sneak peek inside fun moments with Jon.
For example, in a post marking her birthday, she added a cute selfie of her and Jon and a hilarious video of Jon dancing.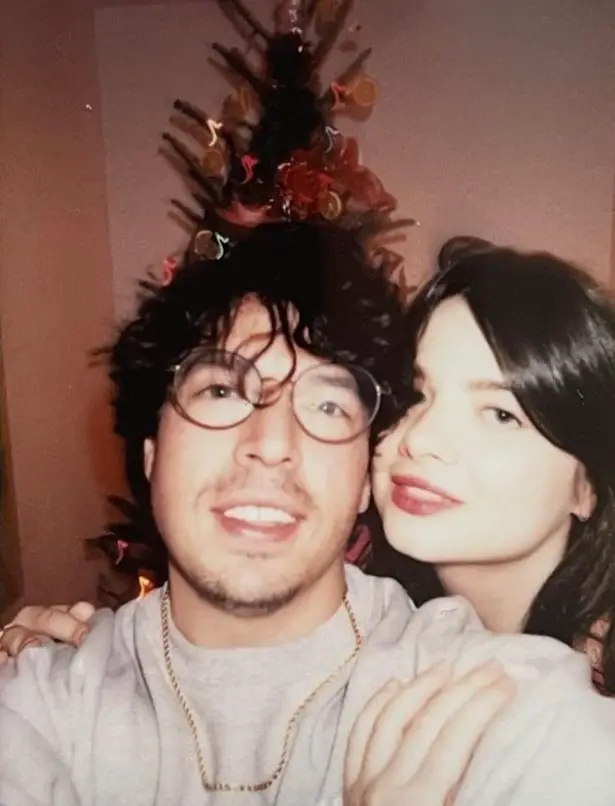 Jon Bass And His Girlfriend, Sophia Goldfarb (Source: Instagram) 
Safe to say, it's all fun and laughs in Jon and Sophia's relationship.
With his charm, Jon has won over Sophia as well as thousands of his fans. As a result, he is steadily becoming a familiar face in Hollywood.
But another factor that makes him look familiar is his similarity with the twin Sprouse brothers. Viewers have noticed a striking resemblance between Jon and the twins, Cole and Dylan Sprouse. So what's the deal?
Jon Bass Has a Famous Brother?
Many have confused Jon with Cole and Dylan Sprouse. But in reality, they are not related even though the resemblance is there.
You might like: Ismael Cruz Cordova Has a Wife or Is He Dating Someone?
Jon does have siblings in real life, but they live a rather private life, but he draws inspiration from them.
Jon is the third youngest among three brothers, Oren, Rikki, and Ben. They were raised in Bellaire, Texas.
All of them had a knack for performing, but the inspiration sparked when he saw Rikki on a theater stage, and he decided that he wanted to try it out too. Thus, his journey in acting began.
The actor, who stands at the height of 5'6", started in theater and Broadway shows and got small roles in shows and movies at the beginning of his career. Then, he got his big break in the film 'Baywatch.'
Since then, he has appeared in hits such as 'Molly's Game,' 'Miracle Workers,' and more. He has also amassed a sturdy net worth from his projects that raked in millions at the box office.
We have a lot more to look forward to from Jon's side, and with a supportive girlfriend by his side, his career is sure to reach new heights.