Entertainment
Jonathan Jackson And His Wife's Love Story Still Stands Tall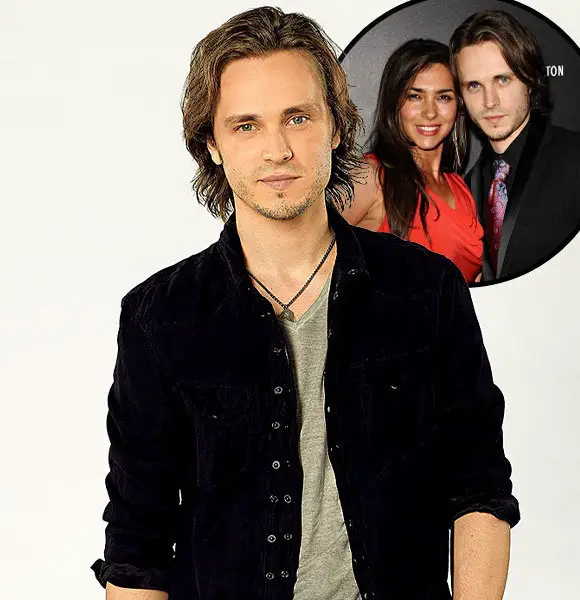 The 'Tuck Everlasting' star and a five-time Emmy award winner, Jonathan Jackson, has lit up the spark of love with his beau for several years. And, to this date, the essence he and his wife hold is captivating.
The couple went through several unwanted opinions, judgments, and whatsoever. Still, the husband and wife duo have been keeping their promises intact and holding their hands together for quite a long time.
Jonathan Jackson's Wife
Jonathan has a perfect teen romance indulged in his life. He and his wife, Lisa Vultaggio, met on the sets of 'General Hospital' when he was just seventeen, whereas Lisa was twenty-six years old.
Their age difference sure did raise many eyebrows, but the love between them was strong enough to endure the criticism and not let it affect their relationship. 
After their encounter, while filming 'General Hospital,' they started dating shortly.  
Soon after, without further delay, they tied the knot in 2002, when Jonathan was twenty, and his stunning wife turned twenty-nine.
While they were beginning to start a new chapter of their life, many people came forth saying they were too young to get married.
Then, however, they turned those opinions aside and embraced their newfound relationship. The couple then went for a private wedding ceremony that only involved the people from their close circle.
It's been over two decades already, and the couple is still gracing their relationship with tremendous love. 
Jonathan and his spouse have been into acting for decades. So, they understand each other's professional space, which might have been one of the reasons why their relationship still stands tall. 
Moreover, the adorable couple is blessed with three kids, their daughter, Adora Jackson, and two sons, Caleb Jackson, and Titus Gabriel Jackson.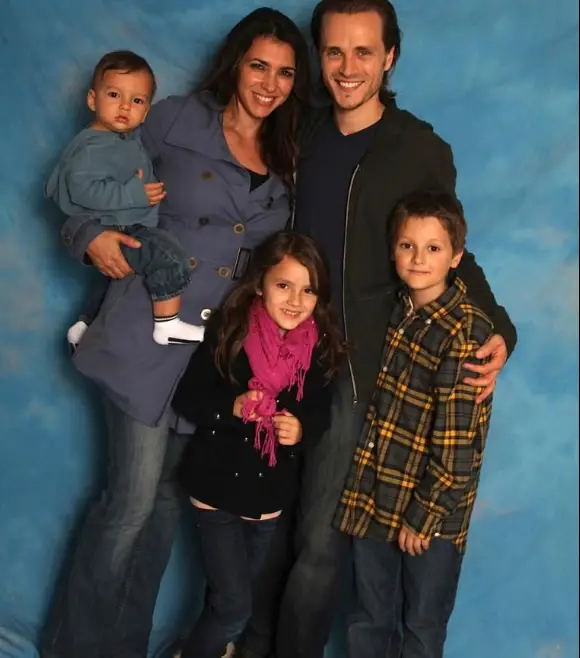 Jonathan Jackson alongside his beautiful wife, Lisa, and adorable kids (Image Source: Pinterest)
Just like the parents, the kids, too, are leading bright steps forward.
Following the footsteps of Jonathan, his son, Caleb Jackson, made his recognition as a young author at the age of ten. At ten, he published Gladiator's white Troll and Rescue.
Jonathan himself is a versatile personality who has tried his hands on a lot more than just acting. Also, recently, Jonathan has been on the hype with his admirers anticipating his comeback in 'General Hopital.'
Jonathan Jackson Returning to 'General Hospital'?
Jonathan was one of the protagonists in the soap opera 'General Hospital,' where he appeared as Lucky Spencer. 
With his periodic appearances, his fans fell in love with his character. And in recent years, his admirers are head over heels wanting to see him back on the screen reprising his role as Lucky.
The last time Jonathan was seen in the series was in 2011. But, since he left the show, people have been curious about his return. However, Jonathan did address his fans' questions, and in one of the interviews, he replied,
It still amazes me. After so many years, receiving messages from people on social media asking about GH and 'Are you coming back?'… it's an amazing thing, and It's always going to be a huge part of my life. I always look at GH with such gratitude and love. We'll see…. 
It seemed like the package of talent was overwhelmed with his fans wanting him to make a comeback. So far, any updates of him reprising his role as Lucy haven't hit the internet. But, keeping your fingers crossed, stay with us; we will keep you updated on the news.