Entertainment
Chord Overstreet Steps Out With New Girlfriend Emma Watson - Secretly Dating!
Chord Overstreet Steps Out With New Girlfriend Emma Watson - Secretly Dating! American actor, singer Chord Overstreet who is best known for his role as Sam Evans on the hit television series 'Glee' is making headlines with his current dating life with the British actress and model, Emma Watson.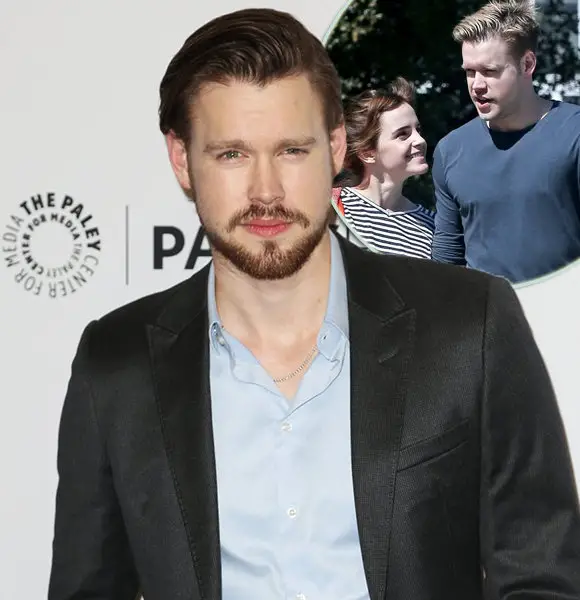 American actor Chord Overstreet, who is best known for his role as Sam Evans on the hit television series 'Glee,' made headlines with his dating life with the British actress and model, Emma Watson.
Well, to uncover the details of his relationship status had been the matter of interest of many, so if you hold a similar interest take a stroll past his love life and have a peek at his budding romantic union! 
Chord Overstreet's Love Life No More A Secret 
Rumors previously swirled that the 29-year-old 'Glee' star and 'The Harry Potter' alum Emma had been dating secretly this year, and pleasingly enough the rumors turned out to be true!
Chord and Emma were first speculated to be dating each other when one of Emma's fans shared a picture of Chord and Emma in early February on Twitter.
Similarly, Chord and Emma were also spotted leaving the Vanity Fair Oscars after-party in Beverly Hills around the same time. Moreover, a source told that the duo met through friends and further added that Emma and Chord might seem like an odd match, but they have similar personalities.
You May Also Like:- Laine Hardy Dating, Family, Net Worth
The duo's bond was later confirmed after they were caught strolling hand in hand through a neighborhood on 8th March in LA, where they looked smiley and happy while chatting.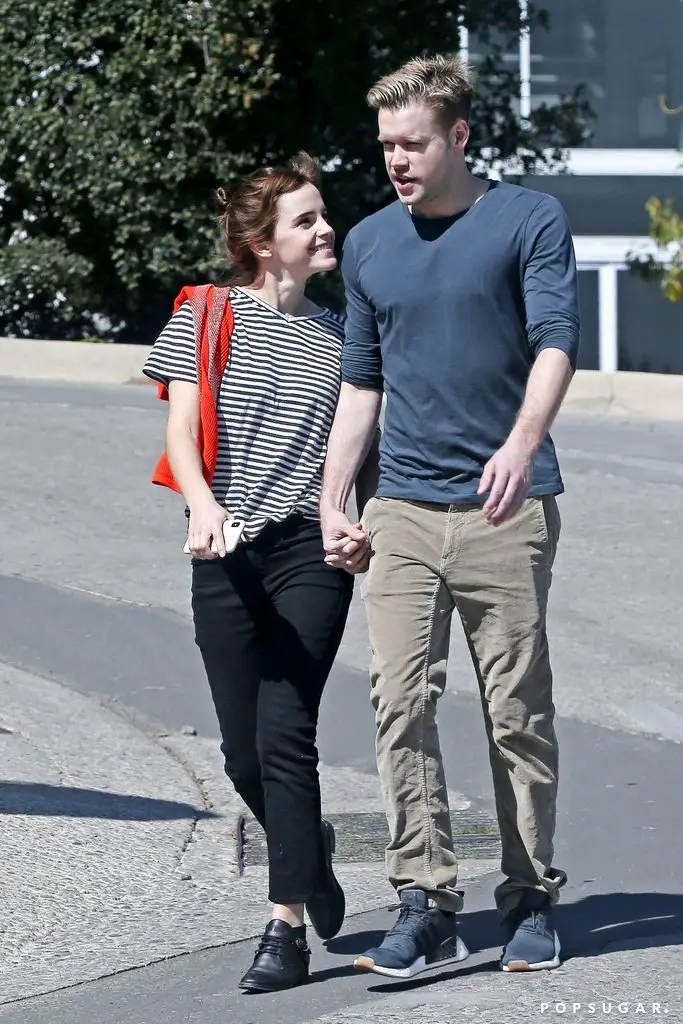 Chord walking hand in hand with Emma (Photo: popsugar.com) 
Although Emma wanted to keep things quiet and private, one Hollywood insider revealed that Chord and Emma are seeing each other. Despite keeping things low-key, their bond is getting evident every time they step out together in public. 
While for a brief period, their union was questioned, all the split rumors got slammed down after the pair were seen kissing on 22 November 2018.
Taking selfies and going shopping together, the two made appearance amidst split rumors, and their passionate kiss was more than enough to make no one guess the status of their relationship.
Sadly though, the passionate kissing was not enough to take the relationship ahead. As of 2019, Chord and his ex-girlfriend coined a new term for her relationship status. Emma prefers to call herself self-partnered rather than single.
Allegedly Single:- Dakota Kai Boyfriend, Single, Net Worth, Ethnicity
Chord, however, has long moved on. As of June 2019, Chord is spending his time with model Amanda Pizziconi, and they look splendid together. The two were enjoying dinner at the Los Feliz neighborhood of LA. After the meal, the two were in a PDA packed moment, holding hands and at a point, his arms wrapped around her waist.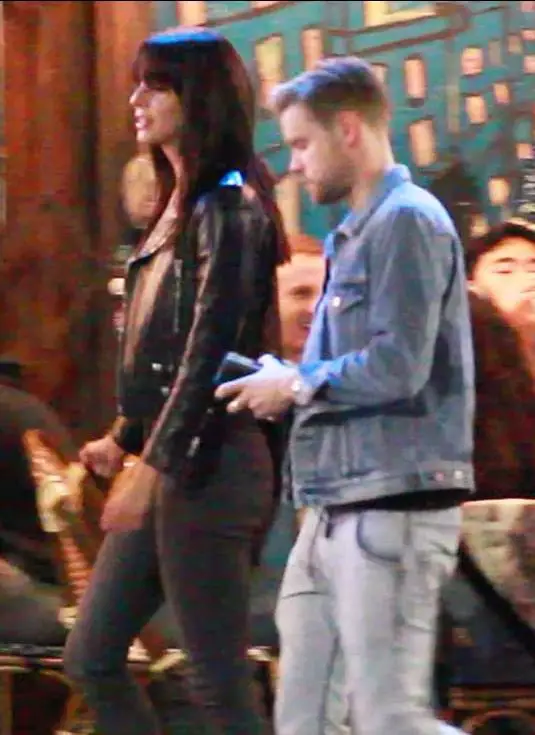 Chord Overstreet on a date with Amanda Pizziconi in June 2019 (Photo: dailymail.co.uk)
It seems chords has moved on from his relationship with Emma, but only time can tell how serious he is about Amanda.
Chord Overstreet's Past Relationships, Gay Rumors
Besides his current low-key dating life, Chord previously dated Emma Roberts back in 2011; however, their bond lasted for only nine months. Apart from that, he also was romantically linked with many girls including Demi Lovato's older sister Dallas Lovato, Rumer Wills, Josie Loren, Taylor Swift, and Halston Sage. 
Chord's relationship with the Nickelodeon star, Halston Sage was his short-lived relation as the then-couple started dating around January 2014, and called it quits in April of the same year.   
Apart from being linked with many ladies in the past, Chord also was once rumored to be a gay man for his convincing portrayal of the character Sam Evens in 'Glee;' the character Sam is an insecure gay gridiron who falls in love with Darren Criss as Blaine Anderson. 
Chord even kissed a man onscreen which raised the speculations that he possibly could be gay in real life as well. However, in an interview with Vanity Fair, Chord made things clear, saying:
I don't know if I would be totally down with that outside of work. I've never kissed a guy before. But it's acting. It's kind of one of those things. Currently you have to kiss a bunch of strange people in the world of film and television. 
Well, with such dashing looks followed by charming personality and to top that, his shirtless hot physique, not just girls but even guys might fall for him. But, since the man himself has made his preference clear, giving him a gay tag doesn't fit right.