Joshua Johnson, a gay journalist had given an interview about moving in with his boyfriend, and now 5 years later the question remains if the journalist has started a new chapter with his partner?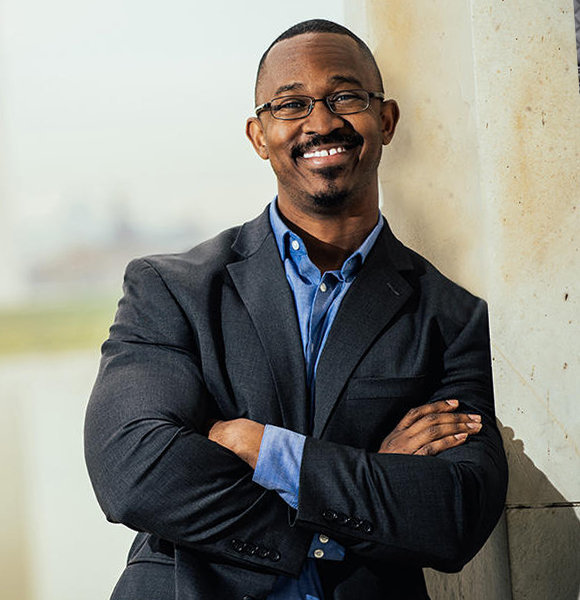 American Journalist Joshua Johnson is a known figure in the journalism industry. However, apart from his role as a journalist, people are always keen to know about his life outside his career and inside his life with his partner. 
In an interview with Washington Blade nearly five years ago, he touched on his personal life with his partner and discussed his plans to be together permanently. 
Is Joshua Johnson Married?
The portal mostly asked the 41-year-old journalist questions regarding his professional career. However, they slipped in a question about his partner in between, to which his reply was quite an interesting one. 
No, by a partner, we do not mean a girlfriend or a wife. The former host of 1A is actually gay, and yes, he has a boyfriend. 
The magazine asked Johnson his stand on his relationship and asked how serious he was with his boyfriend. They also asked if the pair had any plans of moving in together. 
This question was followed by a very logical answer by Johnson. He first revealed that his boyfriend, Joe Gallagher, actually owns a barbershop in San Franciso and further added, 
"There are some moving parts we'd have to figure out. For now, we're doing the bicoastal thing. We'll make it work."
The determination on Johnson's statement to make their relationship work was truly evident and five years from then, coming to 2021, the pair seem to be going strong. 
It is unknown if they have made the "next move," as any details of Johnson having a spouse have not surfaced yet. 
However, one can only imagine the pair finally moving in together and being in a happy relationship. 
After all, "together forever" do exist. 
Nurturing his relationship down low, Joshua is pretty vocal about the representation of the LGBTQIA+ community in the media, and he also actively works as an advocate for the matter. 
Another American Journalist: American Journalist Emily Bazelon, A Rising Voice On Abortion and Bullying, Juggles Between Her Work and Personal Life
Gay Rights Activist
Joshua, who started working at MSNBC in 2019, had the honor to host the 2020 fall brunch on October 11, 2020. 
He targeted the LGBTQIA+ community during the event and made sure they were actively involved in the event. He also encouraged  LGBTQIA+ people of color to chime in on his event. 
The MSNBC journalist is also a member of The National Lesbian and Gay Journalists Association, where he is one of the many Panelists. 
Johnson gets himself actively involved with the MSNBC network during Pride month.
On June 29, 2021, he shared a behind-the-scenes picture from his segment in MSNBC named, The Week with Joshua Johnson, where he hosted a special segment in honor of pride month.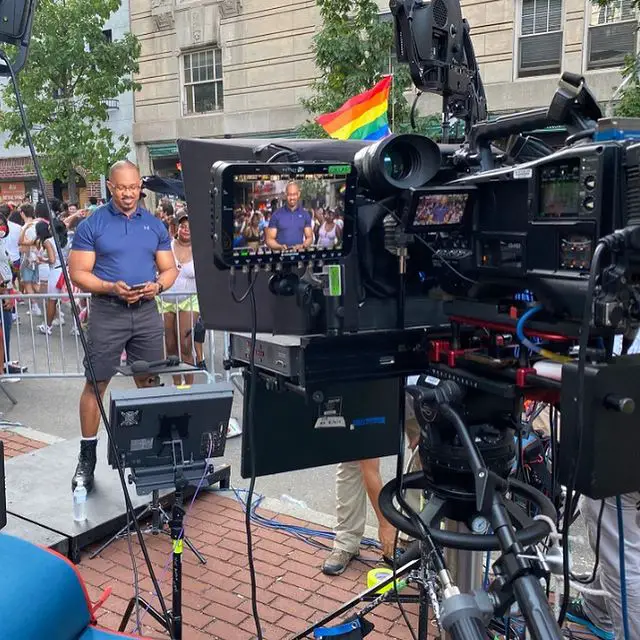 Joshua Johnson During Pride Month (Source Instagram)
He encourages discussions and conversations about the community and how important representation of the LGBTQIA+ community is in this time. 
It is due to people like Joshua who actively works for inclusivity and welfare of 'minority,' that gives strength to the needy and voice to the unheard. 
Personal Life of Another Journalist: Is American Journalist of Black Ethnicity Tamron Hall is Married? Who is Her Boyfriend or Soon-To-Be-Husband?
More On Joshua Johnson
Johnson was born on March 22, 1980, in West Palm Beach, Florida. His mother was a public school teacher, and his father was a Vietnam veteran. 
He graduated from the University of Miami and started working in public radio. 
He eventually served as the host of 1A produced by WAMU from 2017 to 2019, and as of now, he works as an anchor for MSNBC from late 2019/early 2020.