Entertainment
Karine Jean-Pierre Recalls The Time She Came Out To Her Mother
Karine Jean-Pierre finally took to her socials and revealed her heartbreaking story of coming out as gay to her parents.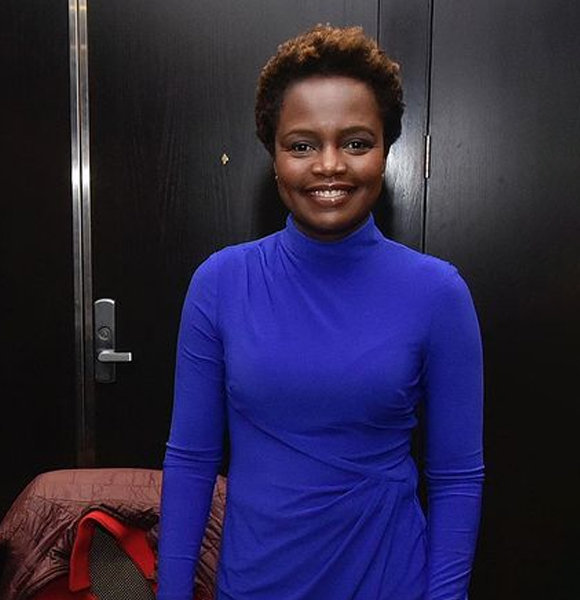 White House Deputy Press Secretary Karine Jean-Pierre shares an emotional note on her Twitter account revealing the struggles that she faced since her childhood. 
A tweet that has garnered thousands of likes and retweets has also garnered immense respect and love for the politician. 
Struggles Of Being Gay 
An emotion so pure and filled with love was bottled away since childhood in the case of Pierre. 
On June 25, 2021, she took to her Twitter and shared her heartbreaking story of how she kept her sexuality a secret. 
Being a strong black gay woman, Pierrie came out to her mother when she was just 16 years old. 
Unfortunately, her pride wasn't well-received by her mother at the time. Reflecting upon which, she wrote, 
"I came out to my Mom when I was 16 years old. The revolted look on her face sent me running back into the proverbial closet and slamming the door shut."
Born to Haitian parents, Karine further added how her sexuality became a family secret after that day, and it remained so for years. 
After years of dating in hiding, she revealed that her family slowly understood her love and later on embraced it. 
Talking about how her mother has now accepted her, she said, 
"I'm proud to be an out Black Queer woman and I have been for quite some time. I'm happy to say, my Mother is now proud of ALL of who I am; she loves my partner and she loves being a doting grandmother to the daughter we are raising."
Yes, A PARTNER!
Karine, who worked as a staff in for the Obama administration and now also for the Biden administration, enjoys life with a partner that works in broadcast journalism and is equally involved in politics as she is. 
Is Karine-Jean Pierre Married?
Pierre shares her wonderful life with her girlfriend Suzanne Malveaux, co-anchor for CNN's Around the Worlds and anchor for CNN newsroom. 
Malveaux, age 54, and Pierre, age 44, have been in a relationship for a long time now. Looking at the duo's long-term relationship many assume Suzanne to be Pierre's wife but that is not the case as the duo are yet to have a wedding. 
Their beautiful love holds a daughter in their life. They adopted their daughter named Soleil Malveauz Jean-Pierre, around 2014. 
Celebrating the second birthday of their daughter, Pierre's partner Suzanne made a post on her Twitter. 
She wrote, 
"Celebrating the greatest blessing to come into my life 2 years ago today. Every day you bring a new joy. Happy bday!"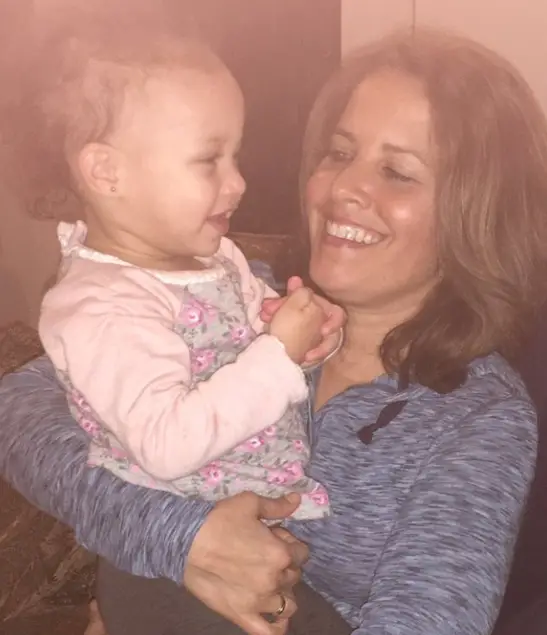 Karine's Girlfriend And Their Daughter (Source Twitter)
Their daughter is seven years old as of now. 
What a blissful life it would be for Soleil to grow up alongside two wonderful, strong, and independent women. 
Karine might have a lot on her plate, from nurturing her baby to her partner to managing her ever so glorious career. 
Glorious indeed!
The 44-year-old might be known as a political campaign organizer or a political commentator, or the all-so-famous White House Principal Deputy Press Secretary; while these achievements are sure celebratory, her historical achievements are one not to miss. 
Created History
Pierre worked actively during the 2008 Obama presidential campaign and served as a National Deputy Battleground States Director for the 2012 re-election campaign of the Obama administration. 
More People Of Obama Administration: Was Gwen Ifill Married Before Her Death? Does She Have Children?
She then served as President Joe Biden's Chief of Staff during his campaign for election. After the win, she started her job as the White House Deputy Press Secretary to Jen Pskao.
A prestigious position, surely, but this was the same position that helped her make history. 
She made history by becoming the first openly gay woman and second Black woman to hold the title. She also was the first gay person to lead the White House Press Briefing that day, on May 26. 2021.
Talking about the accomplishment, she said, 
"I appreciate the historic nature, I really do, but I believe being behind this podium, being in this room, being in this building is not about one person, it's about what we do on behalf of the American people." 
Karine Jean-Pierre's Speech About Creating History
Apart from her political career, she now also serves as a political analyst for NBC News and MSNBC. 
Karine Jean-Pierre's Net Worth
All of Pierre's achievements land her monthly salary on a generous amount. With her service for the country for over a decade and her association with private media houses, it won't be much to estimate Karine's net worth to be over a million.