Entertainment
Kathleen Robertson Has Super Supportive Husband! Who Is He?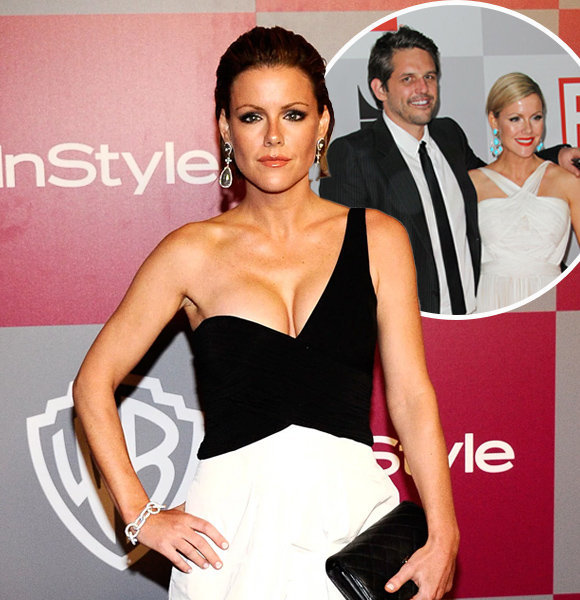 Kathleen Robertson has charmed the audience with her talent and beauty since the 80s and has reached people with her intellect through her writing. 
The multitalented actress has ignited curiosity amongst viewers about her personal life. Fans are left wondering if the stunning lady is already hitched with a husband, and they often have the question- is Kathleen Robertson married?
In reality, Kathleen is a happily married woman and is a mother of two. So, who is Kathleen Robertson married to?
Get to Know Kathleen Robertson's Husband
Kathleen is married to film producer Chris Cowles. The pair tied the knot in 2004 and have been together ever since.
The love hasn't seemed to fade away in their almost two-decade-long marriage.
She does not shy away from giving her dear husband all the praise and adoration he deserves.
Moreover, she loves to show off her handsome man on the 'gram. Sharing a stream of sweet selfies of the two, she wrote, "Always and Forever."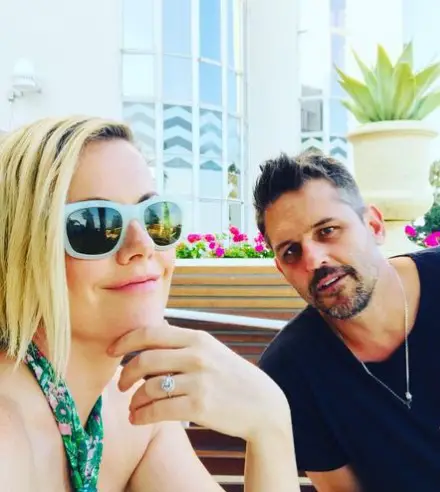 Kathleen and Her Husband, Chris Cowles (Source: Instagram)
It looks like Chris is here to stay for a great long time, and rightfully so. When you've got a husband as supportive as Chris, forever doesn't seem like a destination too far away.
Indeed, Chris is the ultimate hypeman for Kathleen. She was mainly involved in acting in her career, but she always desired to write.
That was when Chris swooped in and helped her recognize her talents. 
"You're a real writer, you're not an actor that wants to be a writer." said Chris when he read her work.
The support from her partner pushed her forward to put her writing out into the world, and it was well-received by all.
Furthermore, Chris also gives insightful input into her writing. She told Canadian Living,
 He's kind of my creative partner and he's brutally honest.
Aside from being a great actress and writer, she's also an incredible mother. Although her youthful glow makes it difficult to believe, she is, in fact, a mother of two boys, William and Bennett.
She was pregnant all through season three of 'Murder in the First' and did what she did best even in the difficult times of pregnancy.
Viewers barely noticed that she was pregnant and found out only later after she made the announcement.
You might like: What Is Brent Sexton's Life Like Off-Screen?
Moreover, Chris is wonderful not just as a husband but as a dad as well, making Kathleen fall in love with him all over again.
Things tend to get rusty after a long marriage and kids, but Kathleen still swoons for her partner like the relationship is brand new.
She shared a picture of her husband and her son on Father's Day, and all she could focus on were his cute dimples.
"Those dimples.....yeah. He's totally a great dad but..... it'ss really just all about his dimples," she wrote.
However, this is not the 'Beverly Hills, 9021' actress' first shot at love. Previously, she was in a relationship with her boyfriend, director Gregg Araki from 1997 to 1999.
Well, that ship has sailed and lies in the past. Now, the actress has a blooming career and an amazing family with a lot more good things to look forward to. You can see her recent work in 'The Expanse,' 'Northern Rescue,' and 'Swimming with Sharks.'