Entertainment
Kathy Burke Has No Regrets on Not Having a Husband and Kids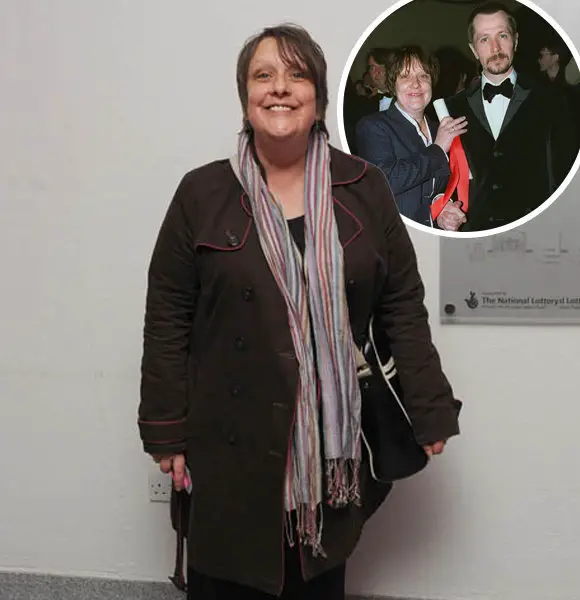 Kathy Burke has made her mark in the industry with her multiple talents as a performer. She has successfully delved into comedy, acting, writing, and directing and has excelled in all.
While her career has seen great progress, her dating life lacks some luster. Still in search of a perfect partner or already settled with a husband? What's the truth inside Kathy's love life? Is Kathy Burke married?
Who Is Kathy Burke's Partner?
Humorous and humble are two words that perfectly describe Kathy. Fans adore her for her on-screen performances, and she's a staple name in entertainment.
However, a partner is the only thing lacking in her life. Despite her charming personality, she has not found a suitable partner for her. 
So, at age 57, Kathy remains unmarried and single. What's the reason? Well, she simply couldn't find a man that was right for her. 
Kathy has confessed that she's rather picky with choosing partners. She has been in affairs before, but the partners remained as casual flings and never really turned into something serious.
Also check out: Is Michaela Coel Single? Does She Have a Husband or Boyfriend?
Some people enjoy single life and purposefully choose not to get married. In Kathy's case, it's a mix of both worlds. 
It's not like she has never dreamed of having a husband and kids and raising a family together; it's just that she never found the one right for her! 
"It's sad that I haven't got a husband and kids - that's something I would really love," she stated in an interview, adding, "There's no specific man in my life at the moment, though I'm surrounded by brilliant men friends."
Burke added that casual relationships are just more convenient than serious ones. She said, "But it's easy to just get laid - it's much harder to meet your soul mate."
However, she hasn't ruled out all possibilities of having a life partner. She's still optimistic about finding Mr. Right for her and plans on staying the same way for long. She said,
Unfortunately, I haven't met him yet. If I'm 75 and he knocks on my door, I hope he's worth the wait.
She also had a short-lived affair with actor Gary Oldman, but it did not turn into anything serious either.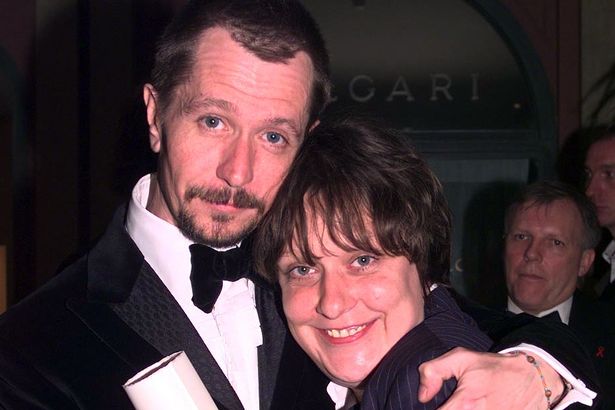 Kathy Burke and Gary Oldman (Source: Mirror)
With that being said, it's not all too bad for Burke. After staying single for some time, she has gotten used to it and has discovered the beauty of becoming self-sufficient.
Looking back, she has no regrets about not having a husband or kids, and the idea of being unmarried stopped bothering her. She's single, but she's living a content life, states The Guardian, so that's all that matters.
"It can be seen as being quite selfish, but I'm very happy to be selfish. It is my life and that is what I chose to do with it," said Kathy about choosing not to have kids. 
Read more on: Vanessa Lachey's Mother Left Her When She Was a Child- Learn All about It
Even with the men she has been involved with in the past, she made sure to keep things casual and not get too attached. She distanced herself from them.
"I find it easier to cop off with someone if I'm not interested in them. If I feel romantic, I don't want to jeopardize things," she told The Times.
The absence of a man in her life has also led people to wonder- is Kathy Burke gay? But she's straight in real life. 
Sure, it's most people's dream to settle down and raise a family, and Burke shares it too.
But she seems happier riding solo in her life right now. But, of course, it's not a complete halt in her love life. So we could be expecting news about a love interest anytime.