Entertainment
Kirk Cameron's Impressive Net Worth Backed by a Blissful Family With Wife
Kirk Cameron who has amassed a hefty net worth through his career now lives a perfect life alongside his wife and kids.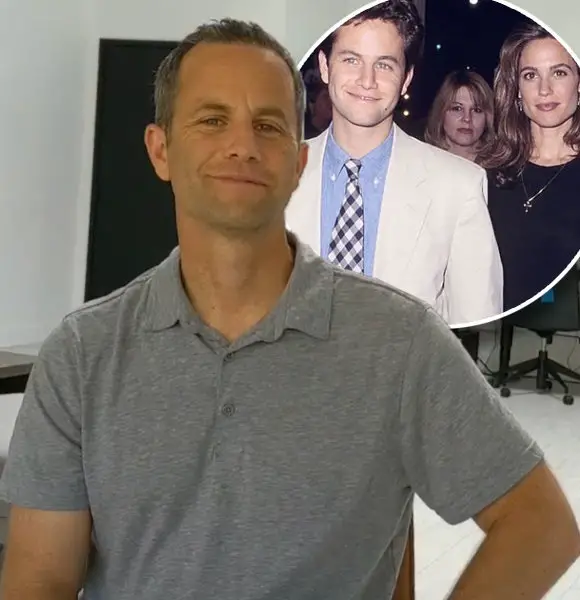 American actor Kirk Cameron is famously known for his role as Mike Seaver in Growing Pains. 
Kirk being a splendid actor, only added more and more success to his name over the years, landing him roles for which he is still well remembered and a staggering fortune that has entered his net worth in the list of multimillionaires. 
Kirk Cameron's Net Worth
The future was always bright for Cameron. To be more specific, it was bright since his childhood as he started as a child actor.
Born in 1970, he indulged himself in acting when he was just at the age of nine when he was featured in an advertisement for a breakfast cereal.
However, his first debut experience in a big project happened three years later, when he was 13, where he starred in the television series Two Marriages. 
Although Cameron appeared in many shows and films, his career-changing transition happened when he played Mike Seaver in the ABC sitcom, Growing Pains. 
Kirk On A Scene Of Growing Pains
It was like there was no stopping this young 15-year-old after that, and that's exactly what happened. Of course, with such handsome features and a charming face, it was bound to happen that Cameron would be a teen heartthrob. 
Actor From ABC Sitcom: Carly Chaikin is Not Single!: Dating With Instagram Enthusiast Boyfriend
He graced the covers of many magazines and also was at the Pepsi commercial during Super Bowl. 
So one can already map how big he was. As per Today's Christian Woman, Kirk at the time was earning $50,000 a week. No wonder why his net worth is so massive. 
The 51-year-old starred in movies that were a huge commercial success, such as; Like Father Like Son (1987) and Fireproof (2008). 
Moreover, the movie Fireproof was made on a budget of $500,000 and later on went to gross 33 million dollars.
As decades passed by in his successful career, he began to fade away from mainstream movies and devoted his time to being in ministry. 
It was not like Cameron's career was dead or he wasn't getting roles; by the looks of it, that's where his path was always set to be.
An undying career and immense fame have helped Kirk Cameron entertain a staggering net worth, and for those people who have wondered how much is Kirk Cameron worth, then we have just the exact net worth for you. 
The 51-year-old holds a net worth of $10 Million, as reported by CelebrityNetWorth.
The two-time nominee for Golden Globe Awards is an Evangelical Christian who actively works in the ministry, The Way of the Master. 
Furthermore, he also has co-founded The Firefly Foundation with his wife, Chelsea Noble. 
Oh, About his wife! We might have missed a very important piece of information, and to the Growing Pains fans, you definitely know what we are talking about!
Kirk Cameron's Wife And Kids
"So thankful that after 29 years and turning 50, Chelsea still hasn't turned me in for a newer model!"
Wrote the Growing Pains actor of his wife on their anniversary back in 2020. While this relationship might seem like any other, it actually is very intriguing. 
His wife, Chelsea Noble, is also an actress, and can anyone wonder where the two met as we have been dropping hints?
Incorrect! We know you thought Growing Pains, and that's partly true and very romantic (very). But a little known fact; the two actually met on the set of Full House where Kirk's sister had a role. 
The two then starred together in Growing Pains, and the on-screen dating life of their characters turned into reality, and they started dating.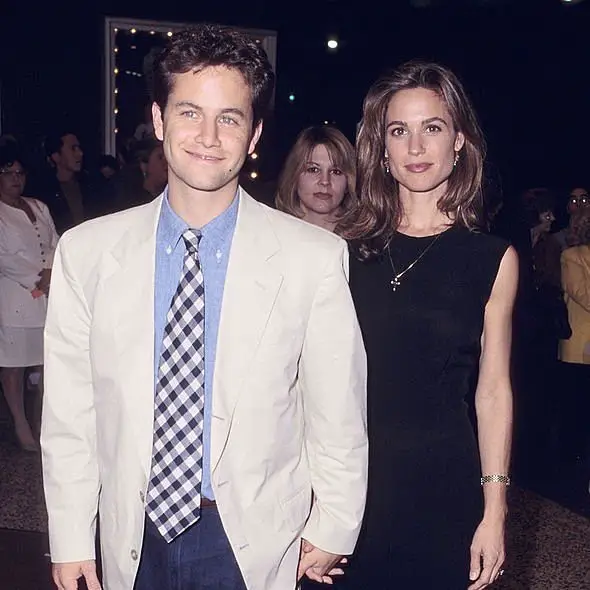 Kirk Cameron With His Wife Chelsea Noble (Source Instagram)
The teenage romance bloomed to be a commitment of a lifetime, and they have been together ever since. 
ET reports that Cameron's mother was very impressed with Noble and had said, 
"She's even more beautiful on the inside than she is on the outside. ... I just want you to know, if you ever meet a girl and you get married, I hope she's someone just like her,"
Mothers are never wrong. Cameron revealed that he married Noble four years later. The couple, who now are walking hand in hand in their third decade together, adopted four kids after the fifth year of their marriage. 
Isabella Cameron, Anna Cameron, Luke Cameron, and Jack Cameron are his adopted kids, and James Thomas Cameron and Olivia Rose Cameron are his biological children. 
Family Life Of Another Evangelist: Beth Moore's Balanced Family With 'Preacher' Husband! Evangelist's Personal Details
On October 14, 2021, he shared a post of his daughter, Anna Cameron, who was getting married in less than a month, so as of now, his daughter is probably married. 
Adoptive or biological, Kirk and his wife Chelsea share an equal amount of love and tenderness for all of their kids.
Kirk has a successful career to look back to and a warmth in his family life, and more joys in life to look forward to, as a result of which, life seems amazing and blissful for Kirk.