Music
Kirk Hammett Has His Wife's Name Tattooed on Him- More on His Family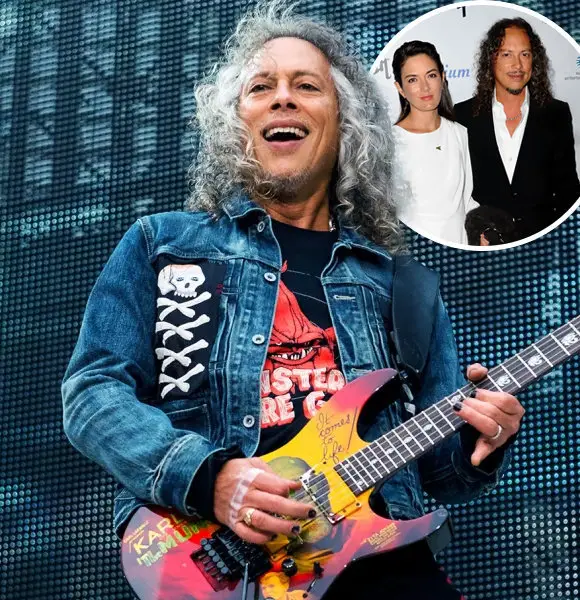 Kirk Hammett is an iconic rock musician mostly recognized for his work in the rock band Metallica and is one of the most loved guitarists, garnering fans from all around the globe.
Naturally, with fame comes a heightened curiosity, so his family, wife, and children have become a topic of interest for many.
Get to Know Kirk Hammett's Wife
Kirk Hammett is married to his wife, Lani Hammett. The couple said their vows in 1998 and have stood together through it all.
The couple is soon to touch their 25th anniversary, but their love for each other remains as if it's still fresh.
Kirk is a private man when it comes to his relationships and does not like to give out many details.
But he did make quite the bold statement and proclaimed his love for his wife with a tattoo of her name on his chest.
Indeed, it was a sweet and grand gesture from Kirk to have Lani's name tattooed on him. Needless to say, Kirk has an amazing spouse whom he loves with all his heart.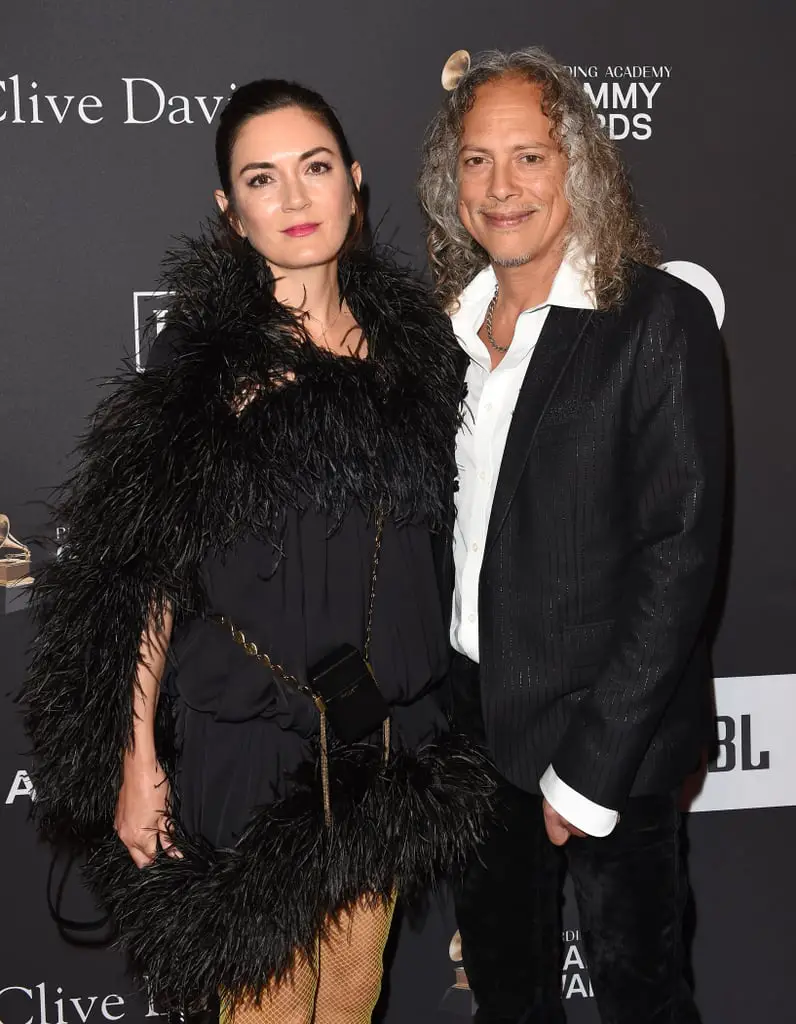 Kirk Hammett With His Wife, Lani Hammett (Source: Popsugar)
Likewise, Lani has been a supportive and loving figure in his life. She has stood beside him all this time, ever since the beginning.
He even took her on a date to a morgue to look at dead bodies, but that didn't falter her love either.
Consequently, Lani is still there to support her man, but there's a change in the scenario now.
She now cheers for him from the crowd during his hit shows. Kirk has kept her close and happy all the way from dates in morgues to the big stage in the stadiums.
Moreover, the couple has two little additions to their wonderful family.
They have two sons, namely Angel Ray Keala Hammett and Vincenzo Kainalu. Angel is the elder brother born in 2006, whereas Vincenzo is the youngest one born in 2008.
Also check out: Izzy Stradlin's Astonishing Net Worth & Not-So-Known Personal Life
Despite having a busy schedule, Kirk makes sure to give his spouse and kids enough time. In an interview with Guitar World, he shared that he was busy taking care of them.
In his words, "I tried to sleep in this morning, but I couldn't because I'm on baby time," he said. "I have a one-and-a-half-year-old, and my wife's giving birth to another baby in about six weeks. I've been getting up at 6:30 in the morning."
The happy bunch of four reside together in peace now, and Kirk undoubtedly has a great marriage.
However, this wasn't the guitarist's first attempt at a happy marital life. He was previously married to Rebecca Hammett. They got married in 1987, but the marriage only lasted for three years, divorced in 1990.
Moreover, rumors sparked about Hammett being gay, supposedly due to his appearance in the record 'The Gay Nineties Old Tyme Music: Daisy Bell.' but to clear things out, Kirk is not gay in reality.
Nonetheless, Kirk has found his life partner in Lani, a partner in joy and sorrow. With a prospering career and a happy family, life indeed seems fulfilling for the rocker.