Entertainment
Koe Wetzel Burns His Girlfriend's Picture On His Music Video
Koe Wetzel Shocked His Entire Fanbase After He Burned The Famous Picture Of His Girlfriend That Created Quite A Buzz Among His Fans On Instagram.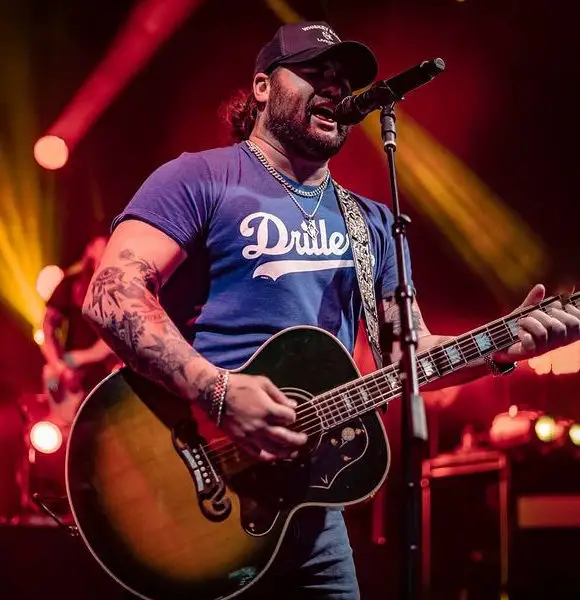 Musical Genius Koe Wetzel shocked his entire fanbase when he burned a famous picture of him with a girl that people speculated to be his girlfriend. 
The country singer released a music video for his single "Cold and Alone" on 20th November 2020, where he took all his 'girlfriend' belongings from his trailer and burned them (Including the picture). 
Caption- Koe Wetzel's Music Video Where He Burns The Picture
The particular scene created a lot of buzz amongst the fans, and they began speculating that it was the singer's way of confirming his split with the girl from the picture. 
The Burned Picture 
Hand on cheeks, setting sun, and all smiles would be the perfect way to describe a picture the Texas-born burned on his YouTube video. 
The same picture was also posted on his Instagram on 26th October 2020.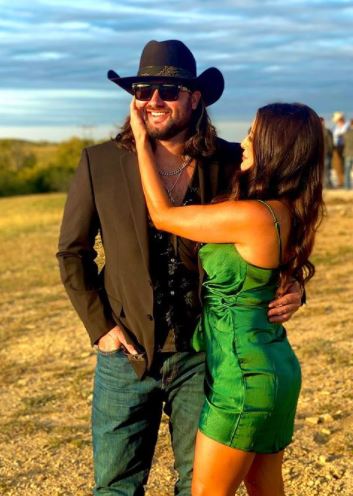 Koe Wetzel With Rumored Girlfriend (Source- Instagram)
Upon seeing the picture, the reactions of his fans were mixed. Some congratulated the singer, while some were seemingly upset. 
A fan wrote, "That should be me," showing their wish to be with Wetzel instead of his alleged girlfriend.
Few called out other people for not knowing that he had a girlfriend. 
"If you was a real fan you'd already know he had a gf"
 Wrote a fan who seemed quite confident about the singer's relationship status. 
Who Is The Girl From The Picture?
Who is the lady, you ask? Her good name is Bailey Fisher, and going by her Instagram bio, she is a Texas native as well. 
She has a 21.8K following, but her Instagram account is private. 
As Wetzel has not come forward and said anything about the status of his relationship with Bailey, it is unclear where they stand as a couple.  
However, the two still follow each other on social media, which indicates that they are on good terms. 
Besides, Wetzel's relationship status has not been relevant on the media to date, as he has not officially introduced his girlfriend or wife to the public. 
Despite keeping secrecy in his personal life, he has been busy with his music all the while. 
His recent album, Sellout, is his fourth album that was released in 2020.
The Country Singer's Career 
Originally born as Ropyr Madison, Kew Wetzel was born into a household that always cherished country music. The 29-year-old's mother was a country singer herself, and she used to take him on tours and concerts with her. 
While giving company to his mother, he developed a sense of love for country music and performed on stage from early on. 
But he decided to pursue a career as a musician during his days at Tarleton State University. 
He released his first album, Out on Parole, on January 10, 2015.
The 29-year-old's career touched the height of success when his second album, Noise Complaint, was released in 2016. 
Following the success of his second album, he released another album, Harold Saul High, in 2019, and this album curated even more fanbase for him.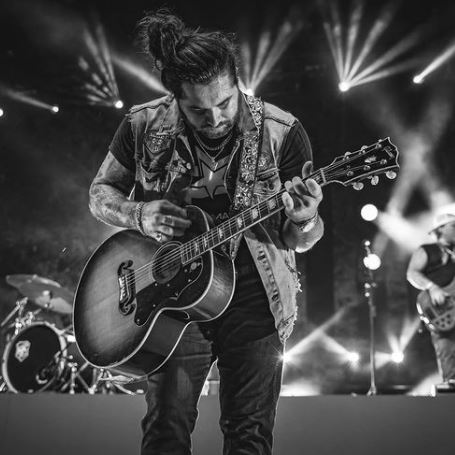 Koe Wetzel On A Concert (Source Instagram)
Wetzel's third album hit the Billboard charts, and he was featured in US Billboard 200. 
Although he has been in the industry for 5 years, he has already created a strong base of supporters for his upcoming projects.
With a short span of his time in the music industry, he has amassed a net worth of around a million dollars.