meta t: Is Krista Bridges Married? Who Is Her Husband? meta d: Does Krista Bridges Have a Husband? Find out Who She Calls 'the Man' and Her Hero. Read All About Her Family, Net Worth, Parents, and More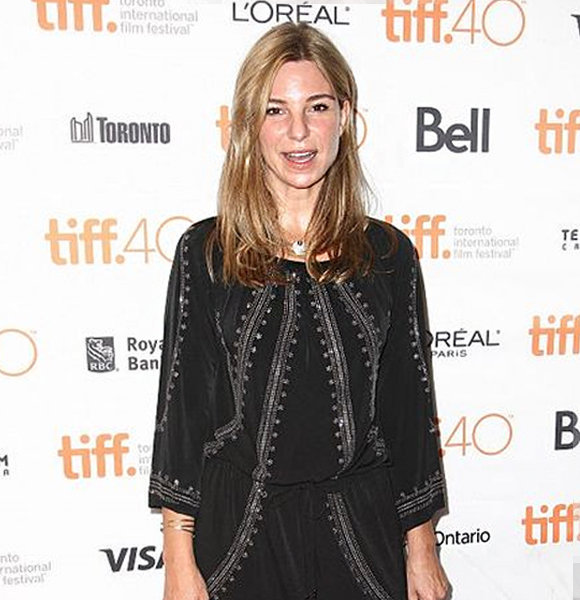 Canadian beauty Krista Bridges has paved her way into Hollywood with her skills and talent. She has steadily become a popular name in the industry.
She stars in 'The Colossal Failure of the Modern Relationship,' but does she have a successful romance with her husband or partner in real life? Fans have wondered whether the actress is single, married, or taken.
Does Krista Bridges Have a Husband?
Krista has been relatively private about her personal love life. She has not mentioned a special someone in her life, and it doesn't seem like she is dating anyone currently.
So being married appears out of the question for now.
However, Krista confused her Instagram followers with a picture of her and a handsome-looking man close together. "Me and the man," she wrote in the caption, which raised even more eyebrows at her relationship with the man.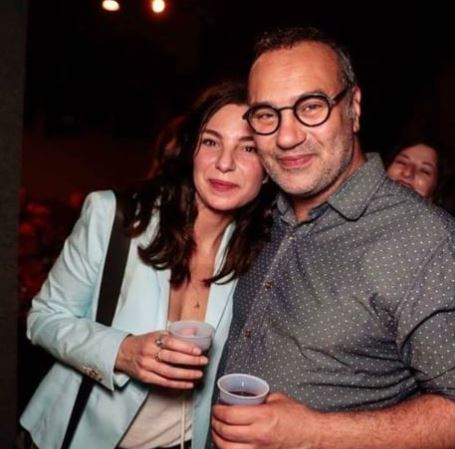 Krista Bridges's Instagram with her former co-star (Source: Instagram)
The man in question is, in fact, actor Tony Nappo. The two starred together in the 2014 film 'The Colossal Failure of the Modern Relationship.'
However, Tony did not play her husband in the series, so it wasn't a reference to the movie either. 
Instead, Enrico Colantoni is the one who plays Krista's husband in the movie.
Moreover, Tony left a sweet comment on the post that read, "Damn, we are a good looking couple!"
His comment and the caption would be enough to consider them a couple in real life but considering that neither of the two has made any other statement beside a casual post, we're guessing it was just a light-hearted joke.
Also check out: Justine Bateman- A Supportive Mother & a Loving Wife
Plus, the fact that Krista only wrote "the man" in her caption had her followers second-guessing. We'd consider there was something more to it had she written "my man" instead. 
It seems like Bridges is enjoying her single life for now. On the other hand, she does have a special man in her life who is not her husband or boyfriend. It's her father.
Krista Bridges's Family
Krista was born on 4 November 1968 in Ontario, Canada. 
Boys may come and go, but there's one man in a girl's life who will always stay, her father. Krista is very close to her parents and especially her father.
A father and daughter relationship is one of the most special relations, and Krista shares such a relationship with her dad.
She shared a small glimpse into her loving relationship with her father on Instagram.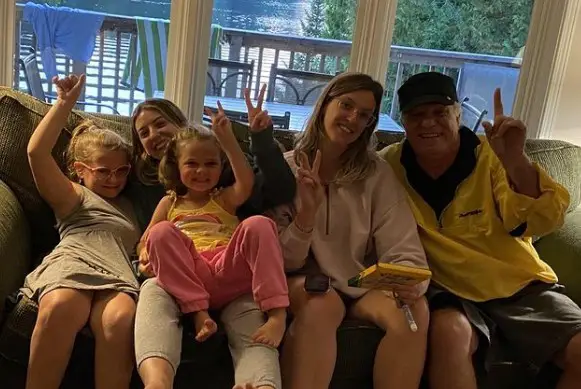 Krista and Family (Source: Instagram)
She shared that her dad was her hero, and he drove two hours just to help her.
"My hero today. My dad- when he drives 2 hours to help with his girls tire," she wrote in the caption, followed by a heart emoji. 
The actress is reaching 54 years of age, but she's still her daddy's girl.
On top of that, her evergreen beauty makes her look like she hasn't aged a day since her starting days in the show biz in the early 2000s
She has appeared is over eighty movies and shows in her career, including 'The Shower,' 'Astronaut,' 'Suits,' 'The Expanse,' 'Land of the Dead,' and many more.
Throughout her career, she has earned a hefty net worth as well. With or without a husband, she has an amazing family beside her and a bright future ahead.