Entertainment
Kyliegh Curran's Family Life- How Her Parents Helped Her Be a Star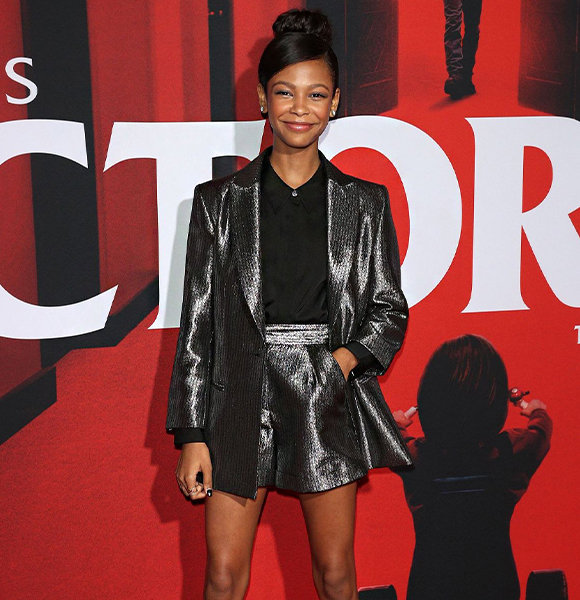 The beautiful teen actress Kyliegh Curran is a ball of talent, and the most interesting thing is that she is just getting started. 
She gained a lot of love and notability from her role in the horror film 'Doctor Sleep' and is also seen in 'Secrets of Sulphur Springs'  in the Disney production.
Those who have seen this young talent work can blindly tell that she is going to go far in the industry. 
And it is only fair for you to be updated and notified of her life as a few years down the line, you will be seeing her everywhere, bagging major projects and doing wonders in the industry. 
So let's start with her family life and her personal life in general. 
Kyliegh Curran's Family Life 
Kyliegh Curran was born in 2005, making her 16 years of age as of 2022. Curran's birthday falls on the 10th of December.
She started her professional journey when she was just the age of 10 with her stage performance as Young Nala in the Broadway production of 'The Lion King.' 
Talking about her family, she was born in Miami, Florida, and is a granddaughter of Bahamian-American writer and scholar Whittington B. Johnson. 
Curran started being serious about acting when she was the age of seven by actively taking acting classes, and her grandmother sent her to the theatre. 
She was born to her father, Shannon Curran, and her mother, Traci Leigh Johnson.
Her parents have three additional children apart from Kyliegh, meaning she is raised in a loving family with her three other siblings, two sisters and a brother. 
Kyliegh's father is Caucasian, and her mother is of African-American heritage, making her ethnicity mixed. 
Another Talented Young Actor: Aiden Gallagher's Dating Life Along with His Professional Life
Looking into Kyliegh's talent, one can easily wonder if she has a long line of family members involved in acting or must be close to someone who knows the ins and outs of the industry. 
But that seems to be far from the truth. Kyliegh belongs to a family with a non-acting background.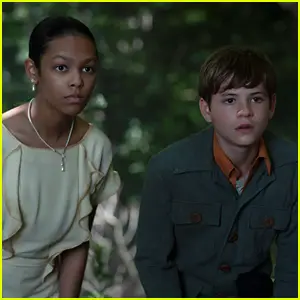 Kyliegh Curran on The Secrets of Sulphur Springs (Source Just Jared Jr)
Her mother is a program director and has been an educator for twenty years. Despite having a non-acting background, her parents have shown immense support for her and have stood by her side since the very beginning. 
It is not easy for a parent whose teen daughter has been working in an industry such as Hollywood.
Juggling her childhood, career, and school must be extremely difficult, but seemingly both of them have done a splendid job so far in raising her. 
It can get extremely tiresome for a teenager like Curran as the rest of her friends play and do things that normal teenagers do. 
Curran, at times, has to sacrifice the fun for her professional commitments, but by the looks of it, she enjoys this life.
Regardless of her choice of continuing to become an actor in the future, the future is still bright for this 16-year-old, and we cannot wait to see where the future holds for this talented actress.