Celebs
La'princia Brown and Her Husband Share an Unconditional Love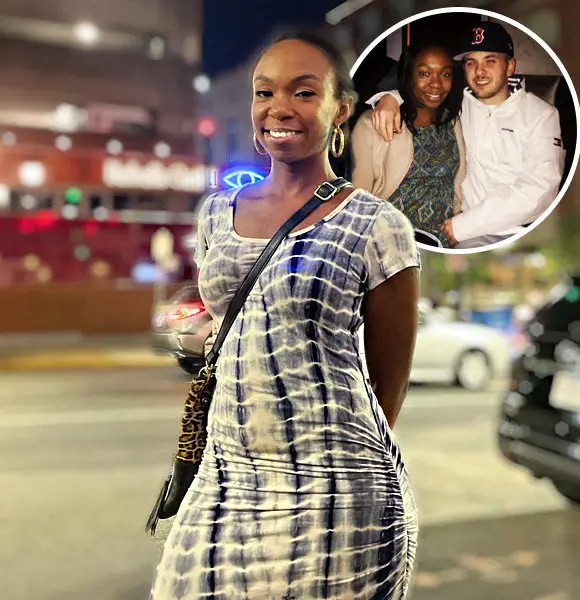 La'Princia Brown is a member of the big Brow family featured in the 2000s reality show 'Being Bobby Brown.'
She's one of her seven siblings, and she has some recent great news to share. La'Princia is indeed married to her husband, and her wedding could not have been more perfect! 
Her husband is also a media personality like her family, so let's get to know him a bit better.
Who Is La'Princia Brown's Husband?
La'Princia Brown is married to her husband, Eddie Ray. He is a podcast host and media personality, so the two have a lot of things to relate to. 
That must be one of the many reasons behind their love that has lasted through the years. They got married only recently, in 2021, but their love has already matured over a decade. 
La'Princia and her husband had their wedding in Rhode Island surrounded by their loved ones and great fun and music.
It was a special event made simple with everyone dancing to groovy beats, including a choreographed performance from the bride and groom themselves. 
You might be interested: Debunking Edwin Hodge's Secretive Love Life & His Net Worth
It wasn't just a celebration of a new life for them; it was also a commemoration of all the time they had spent together. Brown and Ray started dating in 2011. 
They dated for a few years and got engaged, and finally, they had their wedding after a decade of togetherness.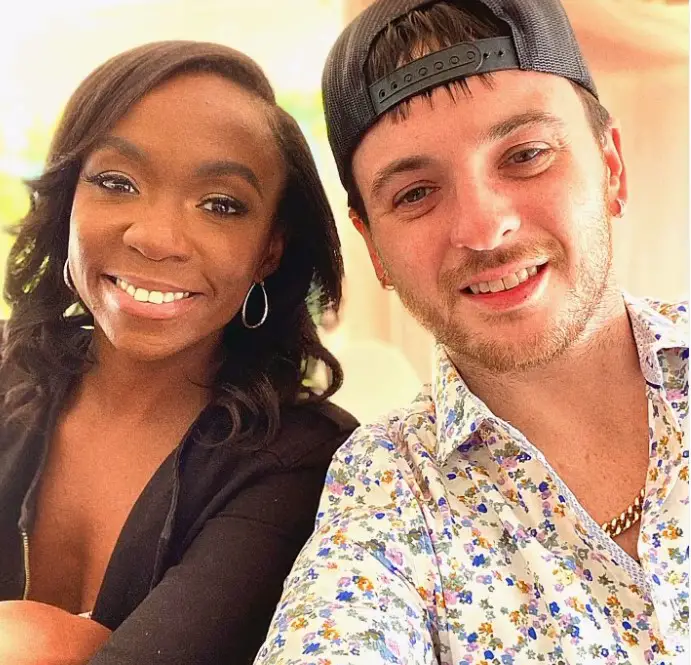 La'Princia Brown and Her Husband, Eddie Ray (Source: Instagram)
It's a big moment for La'Princia as she had not witnessed a healthy married life in her childhood. Her mother, Kim Ward, and her father, Bobby Brown, were never married.
On top of that, her father was rumored to be having an affair while her mother was pregnant, so the relationship between her parents was always turbulent.
Also check out: LaVan Davis Has a Wife? Who Is She?
Moreover, dreadful news hit the Brown family when they found out that they had lost a family member. 
It was disclosed in 2020 that La'Princia's own brother, Bobby Brown Jr. passed away due to a drug overdose. This shook the family to the core, but they finally found a reason to celebrate with La'Pricnia's wedding. 
So, the event was extra special to her in many ways. She was marrying the love of her life, so surely she must have been full of joy.
You can hear it from herself as she wrote in her blog Saving Princie about her husband when they were only engaged,
It takes a special kind of person to handle my ups & downs day in and out. Waking up next to me everyday not knowing whether I'll be all smiles or all tears must be a lot to handle. But he does it with such ease.
"I've never felt more protected and loved by anyone else. Whenever it feels as though the world is spinning too fast, he calms the storm, bringing me back into the present. When he tells me everything will be okay, I believe him because he has never been wrong concerning my well-being," she added,
My fiancé gives me the strength to believe in myself, making me a better person for him and other people in my life.
She ended the heartfelt ode to her partner by mentioning that he had shown her what unconditional love between two people felt like.
She wrote, "My parents were never married, but their love for me has shown me what unconditional love is. I believe I've found that. I feel safe. I can finally be myself without fear of being shamed for who I am. It's a beautiful feeling. I have a partner in life, and I'm in love with him."
So, it's pretty clear that she has found the perfect man for her. They live a blessed life and must have a handsome net worth from their careers. 
At age 33, she works as an assistant manager at Love Culture Inc. after attending college at Bridgewater State University.
Still madly in love, the couple has a lot more to look forward to in their future full of love.