Entertainment
Debunking Edwin Hodge's Secretive Love Life & His Net Worth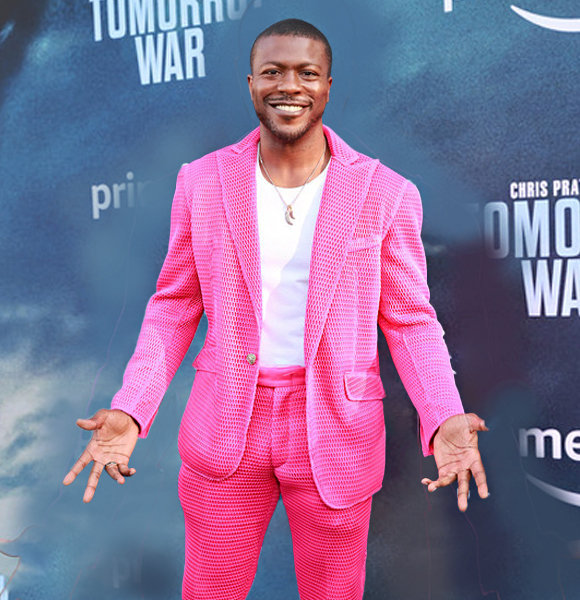 Well, we dont know about you all, but we have been a fan of Edwin Hodge's smile ever since we saw him on 'The Purge' portraying and nailing the role of Dante Bishop. 
The American actor has been seen in the original movie and its two sequels and is the only actor to do so. 
He now appears in 'Good Sam' in the role of Dr. Malcolm A. Kingsley, where he appears as the main cast. 
Now, enough being said about his professional life (which we will come back to later), we need to dive into his personal life as questions related to his wife, and his dating life seems to be quite interesting for the netizens and his fans. 
Does Edwin Hodge Have a Wife?
Many of you might be anticipating this charming actor not having a wife, and to be true, he does not have a wife.
Edwin Hodge doesn't have a wife, and he has never been married. But hold on!
Because we don't know much about his dating life, Edwin has always maintained top-notch secrecy when it comes to his love life, and he has maintained his stance on not sharing much about his personal life. 
So we might not be aware of his dating life or if he has a girlfriend, but we do not think he is dating someone. 
Come Back To: JuJu Smith-Schuster Spotted with a Girl- Is She His Girlfriend?
He did post a picture with a lady back in 2012 and called her one of the "coolest, beautiful and talented" ladies he knows, which had many think she could be his wife.
But again, we can't say much from it as we haven't seen the lady back in his life.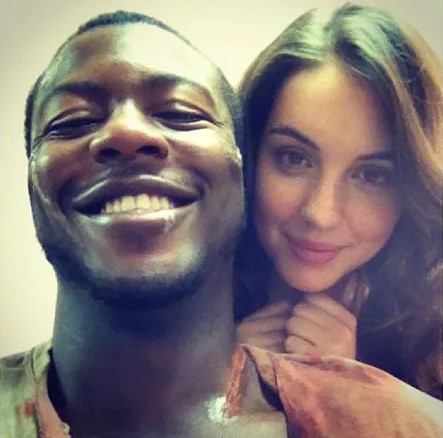 Edwin Hodge with a Mysterious Woman (Source MarriedDivorce)
But one thing we can confirm is that Edwin does not have a wife or any children. And that might be because he has been busy most of his life with his career. 
The actor, age 37, has worked in numerous TV series and movies, which has landed him in a good spot career-wise, and it sure has given him a lot to look forward to. 
In addition, an actor's career in Hollywood sure comes along with a lot of fortune, and in the case of Edwin, we feel no less. 
He must have a pretty well net worth considering the amount of work he has done since the start of his career in 1995. 
What Is Edwin Hodge's Net Worth?
Edwin stands at the height of 5 feet 10 inches, and as tall as he is, so is his net worth. 
While he has done numerous projects in the two decades of his career, 'The Purge' franchise must have added most to his net worth. 
He was first seen in the original movie in 2013 and was again seen in 2014 in 'The Purge: Anarchy,' and then in 2016, he was again cast in the sequel of the original movie in the role of original Fante Bishop. 
The movie was 'The Purge: Election Year,' and he was absolutely loved and admired by the fans in the movie. 
He is now seen in the American medical drama 'Good Sam' and plays the main cast. 
Hodge has worked in the industry since the mid-90s, and rarely has he ever taken a break from working. 
So how much has it rewarded him to date? Well, his career has been pretty rewarding; as a result, he now has accumulated a net worth of $3 million, as reported by Celebrity Net Worth. 
Just touching a little on his family, Edwin was born on January 26, 1985, to his father, Aldis Basil Hodge, and his mother, Yolette Evangeline Richardson.
The American actor grew up with his brother named, Aldis Hodge and a sister named Briana Hodge. 
He and his brother has also shared the screen together and are very close to each other. The two have been working together on a movie, and he recently shared a post talking about their new production. 
So, all is well in the life of 'Good Sam' actor, and with the effort that he exudes on-screen, he is sure to reach new heights of success in the coming days.