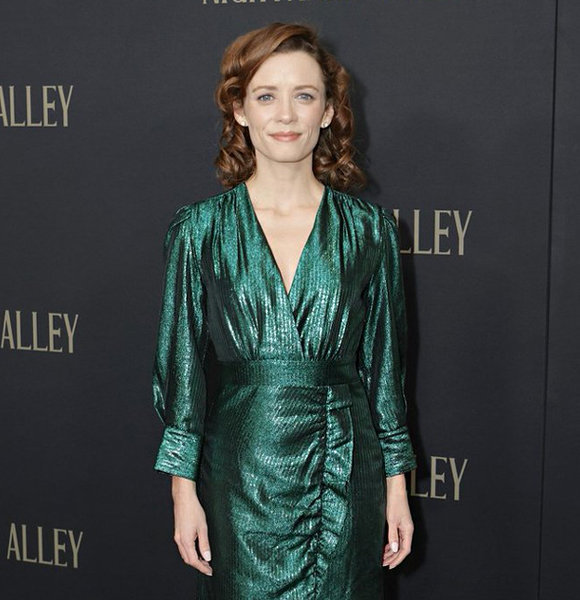 Lara Jean Chorostecki is marking her presence in showbiz with her appearance in 'Hannibal,' ' Designated Survivor,' and other hit shows.
Her impressive credit list is visible to the public, but she hasn't shared many details about her dating or married life. As she gains more popularity, viewers become more curious to know about the actress and have the question-
Is Lara Jean Chorostecki Married?
Lara's love life is quite a mystery. She hasn't disclosed anything about her husband or partner to the public and has kept that aspect of her life private.
Nonetheless, it looks like the 37-year-old actress has not found someone to share vows with. To our knowledge, Lara has not married anyone yet and is still on the lookout for Mr. Right.
Moreover, she has not been linked to anyone in the past either; however, she has recently dropped hints about a special someone in her life.
She recently gave us a little insight into her life with her supposed partner.
She said that they bonded over the game of scrabble, and judging from the positive tone in the tweet, we're guessing that things are going well between Lara and this mystery man.

However, she has not disclosed who the man is. Instead, she has sneakily given a small hint that has piqued the viewer's curiosity even more.
While she has played the role of a married woman a few times in her career, it seems like we'll have to wait a long time before it turns into reality. 
Indeed, Lara seems to be thriving, although she hasn't married yet, and there's no news of wedding bells ringing anytime soon.
You might like: How Is Bess Armstrong's Life Like Today?
While it is a mystery when she plans to get married, she is busy making memories with her friends and family as per her social media presence.
She refrains from sharing much about the partner in her life, but she loves to share sweet moments with her family, friends, and especially her adorable pet dog, Fred.
Meet Lara Jean Chorostecki's Family
Lara was born in Ontario, Canada, on September 24, 1984. She stands at the height of 5'1" and carries a mixed heritage from her parents with Polish and Scottish roots.
Her father was a bank officer, whereas her mother was a French teacher. So, she didn't really have much theatrical influence running in the family.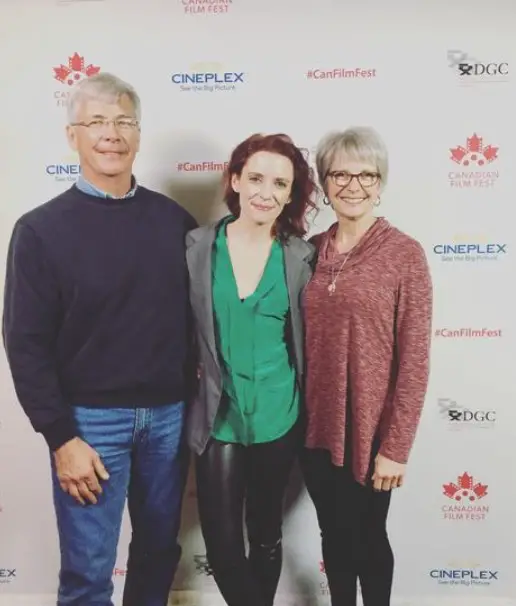 Lara Jean Chorostecki and Her Parents (Source: Instagram)
However, things changed for her when she went to see a production of 'Les Miserables' and was inspired to take on acting as a career. 
She had a close relationship with her family from a young age.
She would perform the play for her grandfather when she was little, and she still calls her grandmother "a fierce ball of endurance"  and has a "heart of gold."
Likewise, she also has a close bond with her parents. She often shares pictures with her folks together or a few adorable throwback pics of her childhood with her family.
Following her passion, Lara has grown into a fine actor and has made her family proud. Her most recent work can be seen in 'Nightmare Alley,' 'X Company,' 'The Expanse,' and 'Reacher.'