Celebs
Inside Lindsay Duncan's Marital Life Alongside Her Husband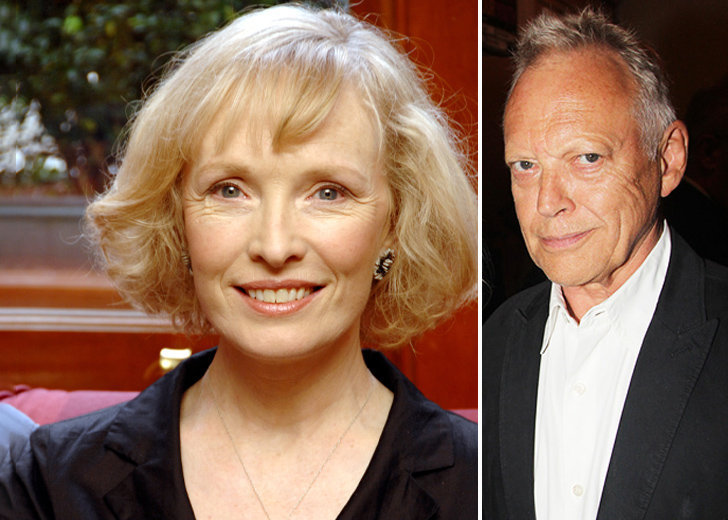 'Doctor Who' fame Lindsay Duncan's outstanding professional achievements are a class in their own, one that can barely be met. 
But who knew alongside a longstanding career he lives a fulfilled, happy marriage alongside her husband that spends for decades now?
The Tony Awardee's list of credits in the industry goes the way and beyond, one which we might not be able to express in words neatly. However, the relationship she shares with her spouse is a treat we would be more than willing to feed you. 
Lindsay Duncan's Husband 
Lindsay Duncan has been married to the Scottish actor Hilton McRae, who was also seen in the 2019 historical drama miniseries Chernobyl.'
Although the information of their marriage is quite vague, an article from the New York Times back in 2014 introduced them to have been married for two decades. 
Therefore, the two might have got married somewhere in the early '90s. As they say, don't wait for good things to happen, as it seems the two married shortly after getting to know each other. 
The husband and wife duo met back in the day when Duncan had already been recognized as a Tony-winning actress, and Hilton was solidifying his ground in the industry. 
He used to work in the Royal Shakespeare Company, where he started being known as a classical actor, and things started happening for the two when they worked in the same company back in the mid-1980s.
Lindsay and her husband also worked together in the Les Liaisons Dangereuses broadway.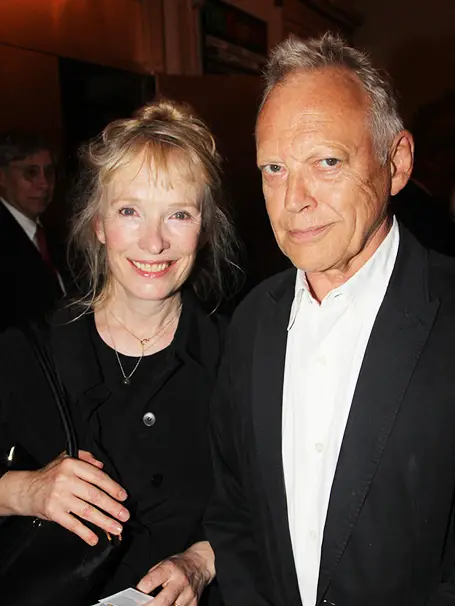 Lindsay Duncan with Her Husband (Source- Broadway)
Duncan also has a long list of credits in theatre, and 'Private Lies' was one of the theatre works that made her win the Tony award. 
Fellow Cast Member Of Doctor Who: All about Ian McNeice's Weight Loss Journey
While their marriage has been long-lasting and extremely beautiful, Duncan has her own share of thoughts on the hardships of marriage. 
While speaking very candidly on marriage, she said, 
"But marriage is complicated...and every relationship is like a quest undertaken by two people. Small wonder that there are points along the road when one party starts to doubt the viability of the other."
In their case, they have maintained respect and love for each other since the beginning of their days. 
Now, 71, Duncan is a mother of one. She and her husband are parents to a son named Cal, who is mature now and has taken a different career approach than his parents. 
Lindsay Duncan's Son
Duncan and her partner welcomed their son, Cal McRae, in September of 1991. Their son, who is almost 31, now works as the manager of an indie band. 
Cal has kept his distance from the show-biz and likes to keep his life pretty private. Back in the day (when Cal was 15), her spouse shared how Duncan is a hands-off sort of mother. 
He shared that she was "slightly controlling" about organic foods and used to be wary of her son taking his supplements. 
So, she was a worried mother but Cal perhaps, as per her husband, was as "squeamish as she [Lindsay] is."
Well, guess Duncan's extra care has worked on her son as he is as attractive as the two combined. 
Another Tony Award Winner: Ian McDiarmid Not Married Man? Talks About Work In Interviews
Backed by happy family life, Duncan's career is still standing in the industry, and she still appears in movies and Tv series. 
As of 2020, she appeared in the movie 'Made in Italy,' and she also appeared in the 2021 Tv series 'Inside No.9' and 'Around the World in 80 Days.'