Celebs
All about Ian McNeice's Weight Loss Journey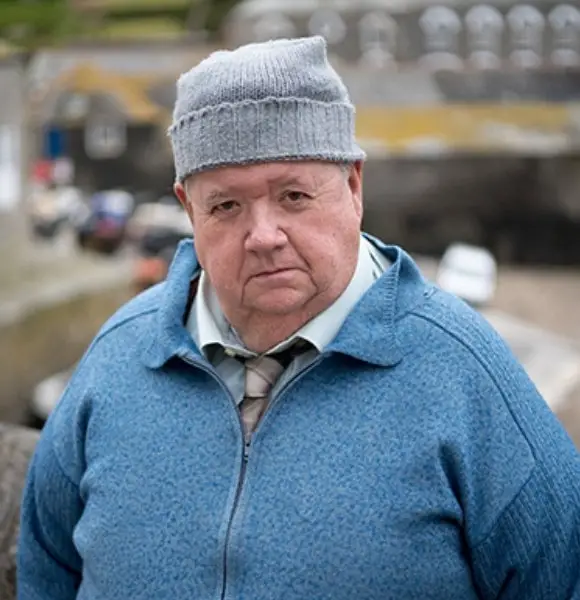 Ever since actor Ian McNeice embarked into the entertainment industry, he has been unstoppable with several films and TV series under his belt. But while Ian's career flourished exponentially, at one point in his career, he faced a major setback because of his body mass which cost him several potential roles. 
Determined to save his career from the crisis, the actor took the challenging road to weight loss, and the result he achieved is sure to inspire you to continue with your fitness plan that you have left for tomorrow. 
Ian McNeice's Impressive Weight Loss Journey 
Ian had been dealing with being overweight for early on in his life, but it was not until around 2007 that he realized it was high time he needed to put in some effort to cut off extra pounds. 
Though him being the way he was had been bothering him for a long time, his late realization got him to take up the challenging road to weight loss. 
It was definitely a challenge to the actor because he had peaked up to twenty-five stones and twelve pounds on the weighing scale. Needless to say, he had lots of extra pounds to lose, and the amount of work it needed was tremendous. 
Talking to ManchesterEveningNews, the actor admitted to being 'horrified' looking at himself. He recalled looking at himself in the Christmas special, and he noticed 'how big and immobile he was' and termed himself a 'big blob.'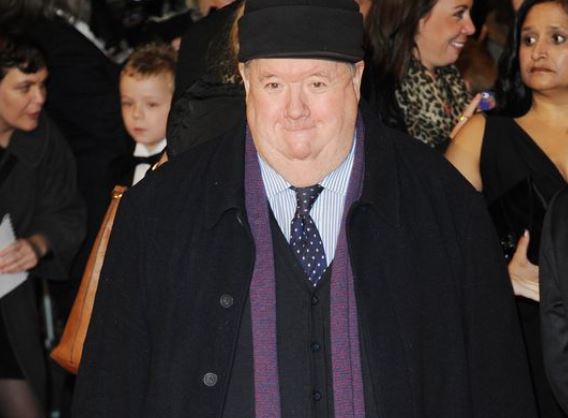 Ian McNeice attending a premiere (Source: CornwallLive)
Learn about - How Did Ann Dowd Lose Forty Pounds?
His agents were also wary of his situation because he was losing potential employers because his body structure did not fit some roles. At one time, when he was 'getting to the point where he was uninsurable,' his then-girlfriend suggested he try WeightWatchers. 
With a hardcore commitment to weight loss, the actor lost ten pounds in just his first week. Losing ten pounds motivated him to go on with the plan, and as a result, he lost another five stones. However, he had five more stones to lose to reach his target, and he was not giving up on that.
However, he also explained how he had leaned back on cheating on his diet in between his weight loss plan while at Cornville, but after getting back to London, he successfully kept up with his challenge to hit the target body form. 
As he revealed how he stuck with his diet plan the whole time, he confessed to turning his one obsession into another, i.e., turning his obsession with unhealthy eating habits to trying good food only.
As several years had passed since his weight loss journey, he seemed to have put on a few more pounds. In 2019, he had to go through weight loss again to lose three stones and five pounds as his doctor suggested for his knee transplant procedure. 
After reaching his goal body, he successfully had the knee transplant operation and recovered through it steadily. 
But how did he begin struggling with being overweight in the first place? 
Ian's History with Weight Gain
Ian had a traumatic childhood experience that led him to gain extra pounds later. He carries a delightfully charming personality that radiates through his joyous expression, but what many don't see is the impact of the trauma he went through as a child.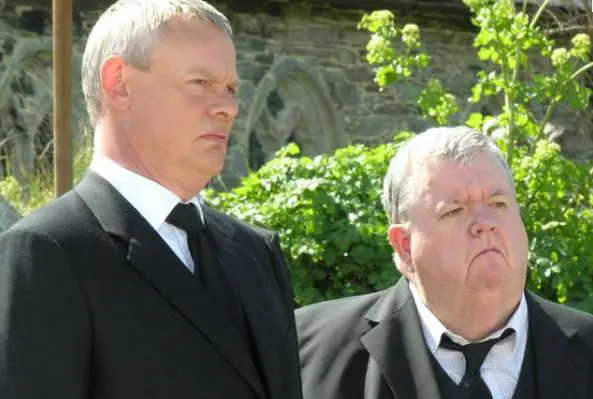 Ian McNeice playing Bert Large in Doc Martin (Source: Mirror)
More on - Secret Behind Ashley Jensen's Weight Loss REVEALED!
When he was little, he witnessed a horrifying car accident that took his brother's life while only twelve. The loss of his 12-year-old brother shook him so severely that the trauma remained with him throughout his adulthood. 
After his brother's demise, Ian's mother became more 'overprotective' of Ian and provided him with everything, and that's when he picked up the habit of eating whatever he wanted. The traumatic incident also developed a stutter, making him an easy target for bullying.
However, regardless of his childhood experience, the authentic self that he reflects through his on-screen portrayals gave him the name and fame he is entitled to today.
He sure had a difficult time because of his body gains, but at the same time, his admirers love him for who he is and the talent he has.