Celebs
Linsey Davis's Life with Husband & Parents
Linsey Davis Has Been Married to Her Husband for Almost 8 Years Now And Accompanying Her Married Life Are Her Parents Who Share Tight-Knitted Bond with Her.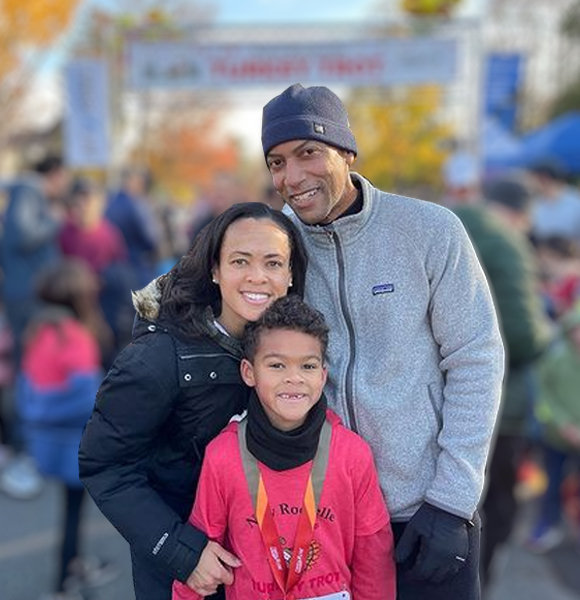 "Here is to love... here is to life... here is to you," Emmy Award-Winning Journalist, Linsey Davis, dedicated beautiful words for her 'forever one' during the time of her incoming eighth wedding anniversary. 
Linsey Davis With Her Husband (Source Instagram)
She posted a love-filled picture of her smiling, laying down on her husband's chest while her husband was gazing at her with love. The sweet couple moment hints towards their happy married life, which is soon to touch eight years milestone.
Linsey Davis's Life with Her Loving Husband 
The ABC News anchor's wedding with her husband, Paul Roberts, was held at Oheka Castle in Long Island, New York, back in March of 2013. 
A year into their marriage, the couple expanded their family to three when they welcomed son Ayden on May 30, 2014.
As mentioned in one of her Instagram posts, the anchor is already headed to ensuring her parenting is right, given that she is open to any critical conversation with her little one to shape him into a responsible adult. In the post, she showed her concern about introducing her baby boy to the issues regarding racial injustice.
The mother of one also released a children's book, "The World Is Awake: A Cebelration of Everyday Blessings," in 2018 that her son inspired.
Sharing her intention behind the book, the news anchor said to People,
My son, Ayden, inspired me to write this book. I have always desired that he learn about God... he asked me as we were driving in the car if it is God who opens up the flowers, and that really moved me to think maybe that was the best way to explain God to a toddler.
They say kid's questions are the most interesting and entertaining ones, and in her case, Ayden inspired Linsey to write a whole book based on her son's curiosity.
Despite their busy schedule, the supportive parents never fail to show up to their son's school events and make memories with him. 
Growing up with a happy and supportive family might have influenced Linsey to make her family as such.
By the looks of it, she has successfully achieved that as she now lives alongside a picture-perfect family accompanied by her loving husband and son along with her supportive parents.
Also Read About: ABC's Heartthrobs: ABC World News Sensation David Muir and Lost's Desmond Hume Are Unknowingly Playing Ditto With One Another
More on Linsey Davis's Parents
Linsey, who has been a correspondent for ABC News since 2007, was born to her father Ronald Davis and her mother, Beverly Davis. 
The news anchor grew up in a fulfilling family along with her sister. And, her happy childhood was only possible because of her doting father and mother.
Linsey never fails to shower her amazing mother, age 76, with beautiful words of gratitude and love through her socials. She also shared that her mother had the Covid-19, but fortunately, she recovered from it.
Keep Read: ABC's Lara Spencer Got a Divorce With Her Husband Ended 15 Years of Their Married Life: What About Children?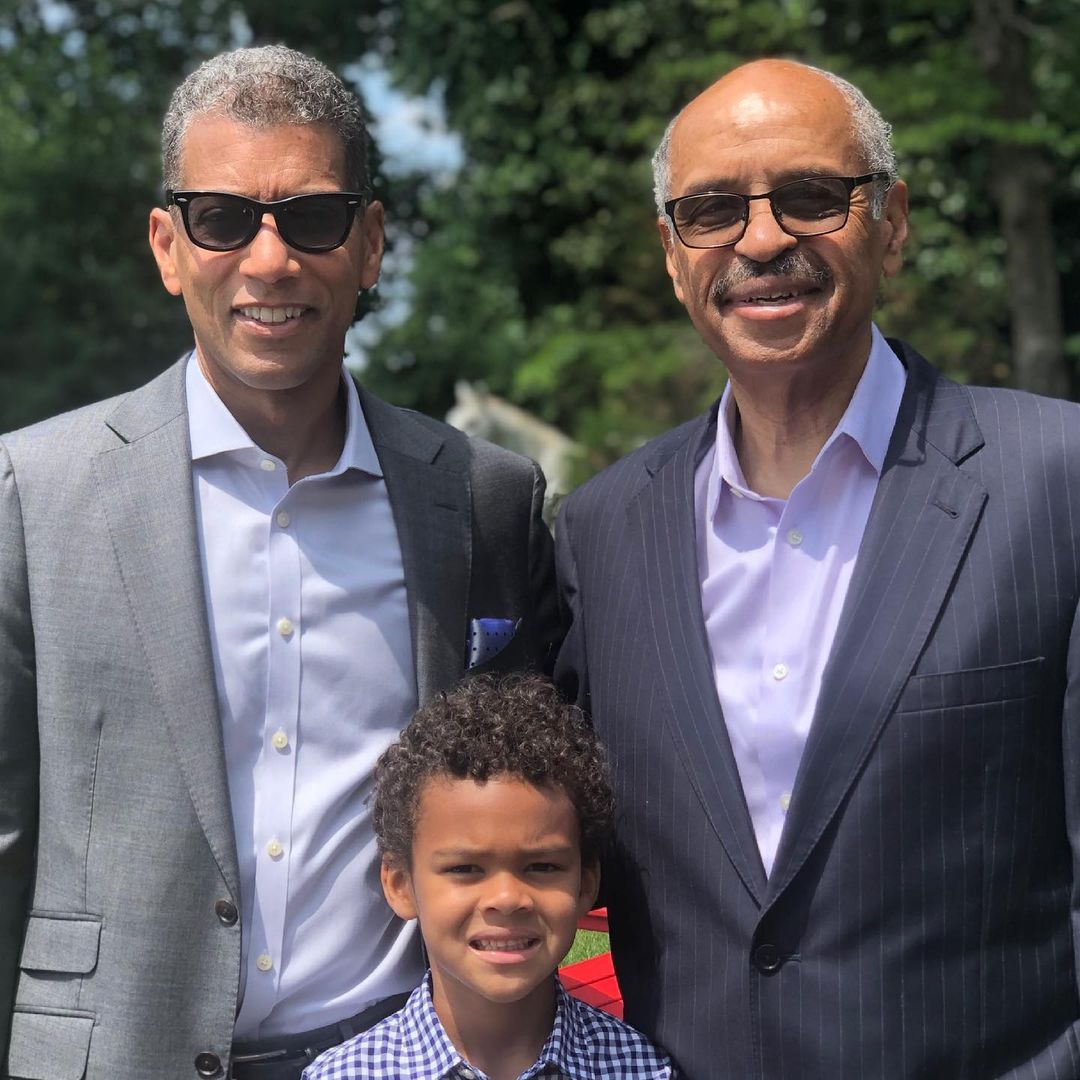 Linsey Davis's Father, Husband & Son (Source Instagram)
The ABC anchor is also close to her father and shows her love for him whenever possible. On the occasion of fathers day, she posted pictures of her son, husband, and father and wrote, 
"My baby daddy and my daddy  Happy Fathers' Day to all the dads!"
Juggling life in the professional front and personal space is undoubtedly tricky for Linsey. Still, while getting occupied with work, she has found the right balance to never miss out on memories with her loved ones, be it her husband, children, or parents.