Entertainment
Lisa Hochstein Admits to Having Too Much Fillers In the Past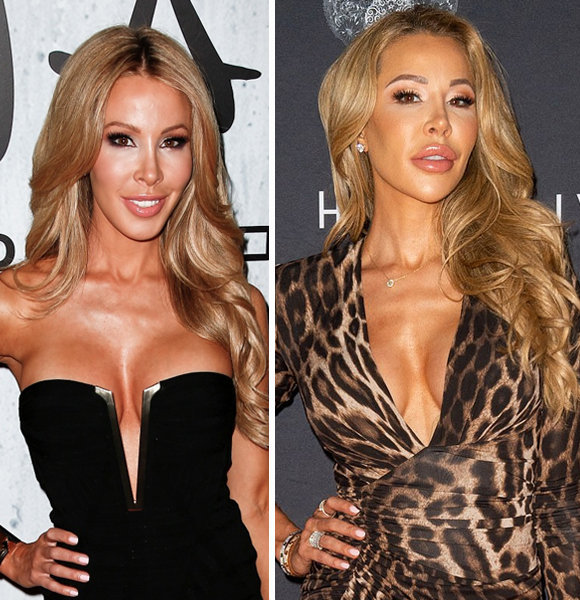 Lisa Hochstein is a social media and reality television star seen on the 'Real Housewives of Miami.' 
She has opened up and shared about her family and the emotional challenges she went through. Likewise, she has also shared very candidly about her plastic surgeries.
People have compared the before and after pictures of the reality television star, and most have concluded that she has had work done on herself; in other words, she has opted for plastic surgery to make changes to her face. 
Let's dissect the truth to these rumors, putting unwanted speculations to rest. 
Before and After Plastic Surgery of Lisa Hochstein
Lisa Hochstein has been very candid about the surgery she has done in the past, and it has not always gone the right way. 
She has talked about a plastic surgery that went bad. Lisa recently, in 2022, admitted to being addicted to fillers. 
She said, "I definitely had an addiction...And watching the show, I saw it and I was horrified."
Lisa later on dissolved 60 percent of her fillers. She also said that the easy accessibility and her husband being a plastic surgeon had her more inclined towards the surgery.
Talking about her experience, the reality TV star remarked, "I can do whatever I want, so I did and it was a huge mistake."
The show came back after an eight-year-long hiatus, and Lisa talks about how she removed most of it since they wrapped. 
Regardless, Lisa has always looked beautiful, and all that matters is for one to be comfortable. 
The Miami housewife also removed much of her facial fillers. While talking about the matter in an exclusive interview with Page Six, she said, "I probably put too much of everything in my face and I probably stopped doing all of that in the past two years. I've actually removed a lot of filler," 
With all the changes she made and toning down her fillers, fans were quick to support her on her new look, and they were quick to point out that she was beautiful both before and after.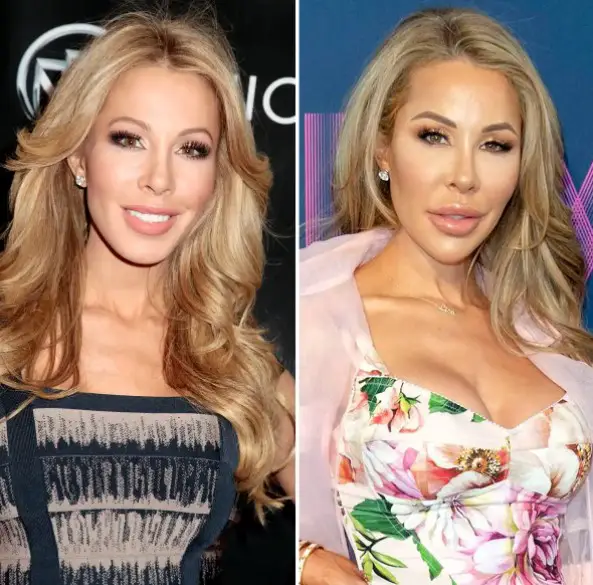 Before and After of Lisa Hochstein's Surgery (Source Us Magazine)
Fans of the show who have eagerly waited for it to come back have enjoyed the show so far, and they seem to love Lisa on it. 
Moreover, the way she has been candid about all of it has also garnered more love for her, and people have been appreciative of her, although we do not think one is obligated to share such details about themselves unless it is extremely needed. 
Hochstein first started doing cosmetic surgeries when she was at the age of 18. She went from A-cups to Cs and had another breast augmentation to increase her Cs to Ds. 
Lisa now embraces her beauty to the fullest and shares much of her life on her social media which has almost half a million followers. 
Lisa is a mother of two and enjoys her life filming for the show with her husband and family.